*Austyn Varney*

MLB Daily Fantasy Baseball Lineup Stacks – Monday, September 4, 2017
*STARTING PITCHERS*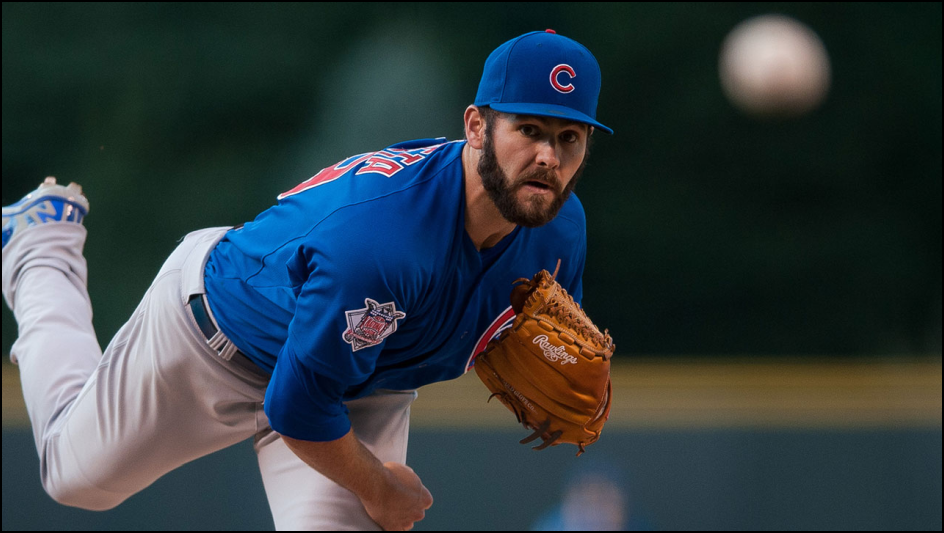 Jake Arrieta @ Pittsburgh Pirates
Park – PNC Park
Opp implied total – 3.59
When we step back and look at this day as a whole, we have an early/main slate and a late slate. Both of them stink at pitching, but the earlier slate is a bit friendlier. You have a few guys to choose from, with Jake Arrieta coming out as the top option. Now it may be a bit too soon to speak, but the old Jake "The Snake" Arrieta may be back. He's allowed just 4 runs over his last 4 starts and has struck out 24. He's still holding an elite .287 combined wOBA and striking out around 9 batters per 9 innings. He moves into PNC Park and faces off with a very underwhelming offense against righties. They've posted the league's 3rd worst wOBA against them on the year at .306. The game is also in PNC Park, which is the 4th hardest place to get a ball out for righties. Arrieta is a strong play in all formats and should be set for another solid performance.
Dallas Keuchel @ Seattle Mariners
Park – Safeco Field
Vegas O/U – 3.82
This night slate is a lot less forgiving in terms of pitching. After our top option in Dallas Keuchel, it gets extremely thin. When I say extremely thin, I mean basically nobody. Dallas Keuchel and the Astros travel to Seattle and will look to pick up a few easy wins. The first one will come against Erasmo Ramirez, who doesn't have much of a shot against the Astros offense. Keuchel has been one of the better pitchers this season with a .233 combined wOBA and 8.23 K/9. He now moves into one of the friendliest ballparks in baseball for pitchers, Safeco Field. The Mainers are a much worse team against lefties, with Cano, Seager, Gamel, and Segura all considerably worse against them. There is still the danger of Nelson Cruz, but I'm assuming Keuchel will give him a few change-ups in the dirt and let him either strike out or walk to first. Let's hope. If you don't like Keuchel, well, too bad. Go complain to the baseball gods.
*OFFENSIVE STACKS*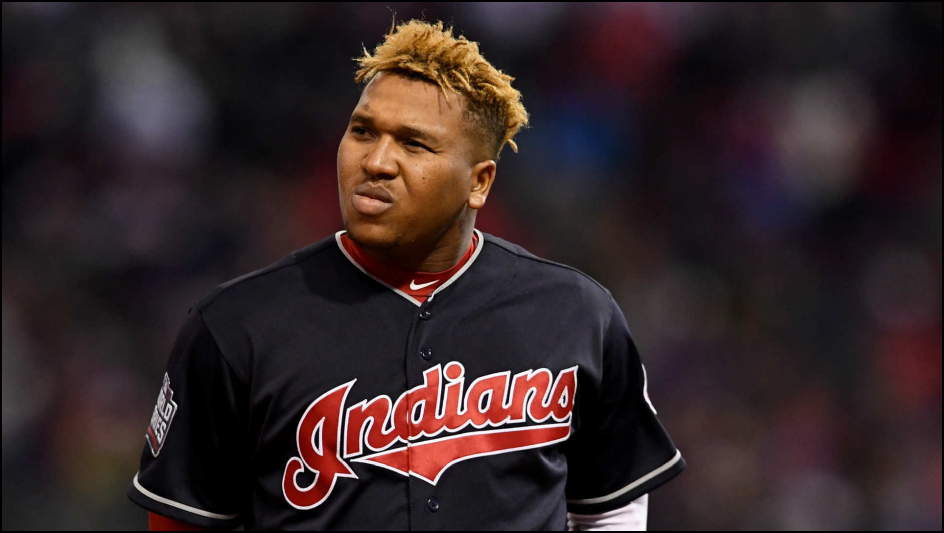 Cleveland Indians @ James Shields (White Sox)
Park – Guaranteed Rate Field
Implied Total – 5.87
Every 5th day, we're reminded that anyone can make an MLB roster if you were good at one point. That reminder comes in the flesh of James Shields. Shields, who continuously gets pummeled and is somehow still jogging out there and tossing it to the catcher. I don't see a pride POV how he's doing this, but I guess it's the money. I can guarantee that in his interviews 10 years from now he will admit to not really caring at this point. It's actually quite obvious by his reactions. He's prone to giving up home runs and runs. Looking at his stats, he's probably the worst pitcher in the game against lefties with a .424 wOBA and 15 home runs allowed in 45 innings. Yes, that's a home run every 3 innings or a 3 HR/9. An average HR/9 is around 0.90. Getting to the Indians, we know they are a tough offense with a ton of options. Carlos Santana, Jose Ramirez, and Francisco Lindor stand out above the rest and are locks in any Indians stack I create. There are a few more interchangeable guys and it'll just come down to the batting order and who sees a bump. Play the lefties.
Main Stack – Carlos Santana, Bradley Zimmer, Jose Ramirez, Francisco Lindor
Sneaky Stack – Jose Ramirez, Edwin Encarnacion, Jay Bruce, Francisco Lindor
Washington Nationals Vs Adam Conley (Marlins)
Park – Nationals Park
Implied Total – 5.11
This late slate has a few offenses you can stack, but the Nationals are my favorite and they will likely b e the most popular. Adam Conley is admittedly a fine pitcher, but he's nothing special. He's allowed a .330 wOBA against righties, though a .265 BABIP leaves that a bit worrisome. This Nationals offense is elite against lefties and it's why they're projected to put up nearly 5.5 runs. Anthony Rendon and Ryan Zimmerman are the top 2 options and I wouldn't put a Nats stack together without either. You then get the 2 stud OF's against lefties in Jayson Werth and Howie Kendrick. Both are in play as safe plays with plenty of upside. You may have to choose Trea Turner over one of them, however, as he will lead-off and be a big reason if they do have success. I prefer Werth, but you can go Kendrick with no qualms from me. All in all, this offense is going to put up some runs and they may break loose. You want exposure, even if it's in a minute way. Personally, I'll have a ton of ownership in the form of stacks.
Main Stack – Anthony Rendon, Ryan Zimmerman, Howie Kendrick, Trea Turner
Sneaky Stack – Anthony Rendon, Ryan Zimmerman, Wilmer Difo, Jayson Werth
The post MLB Daily Fantasy Baseball Lineup Stacks for September 4, 2017 appeared first on Lineuplab.
This post first appeared on Lineup Lab, please read the originial post: here