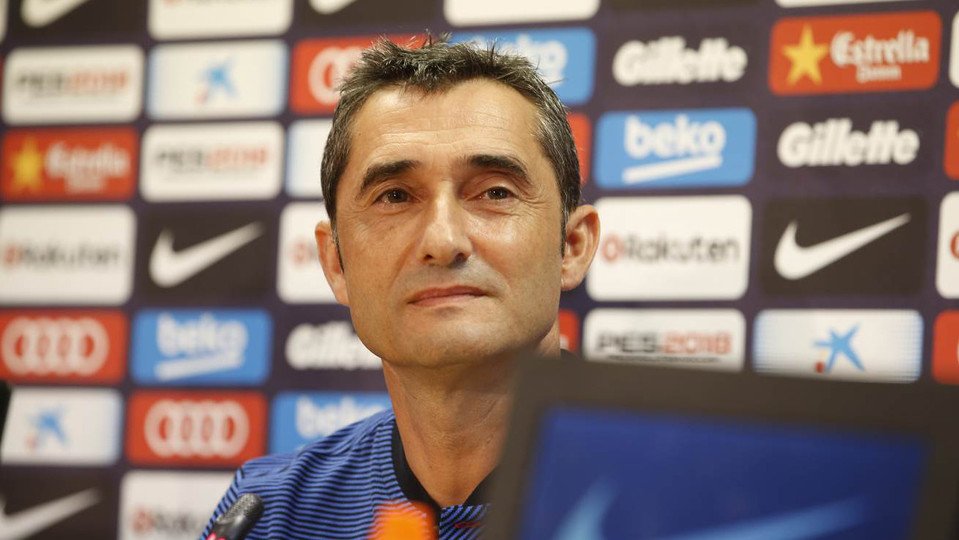 Barcelona are now ever closer o their first match under Ernesto Valverde. They play Juventus on Saturday as part of a series of friendly games in the International Champions Cup.
He appeared before the press on the eve of the game and one of the things he addresses was the future of Neymar.
Neymar has been linked with a move to Paris Saint Germain this summer, and Valverde has classified all the stories s 'rumor'.
The manager said: "We're in an age of rumors and I understand that, but Neymar is with us and we're with him."
"So basically going back to that rumour. That's all it is."
Sergio Busquets who appeared alongside his manager, added: "What I can say is that, as far as I'm concerned, I hope he stays here for many years. But, as I said before, this exists. and it's a matter more for him than for me.
"He already knows where he is, and I don't think that he could be in any better place.
"As far as I'm concerned, I can say that I want him to stay many years, but I don't know anything else."
The post Valverde's comments on Neymar's future would Calm Barcelona Fans appeared first on SOCCERINFOMANIA.