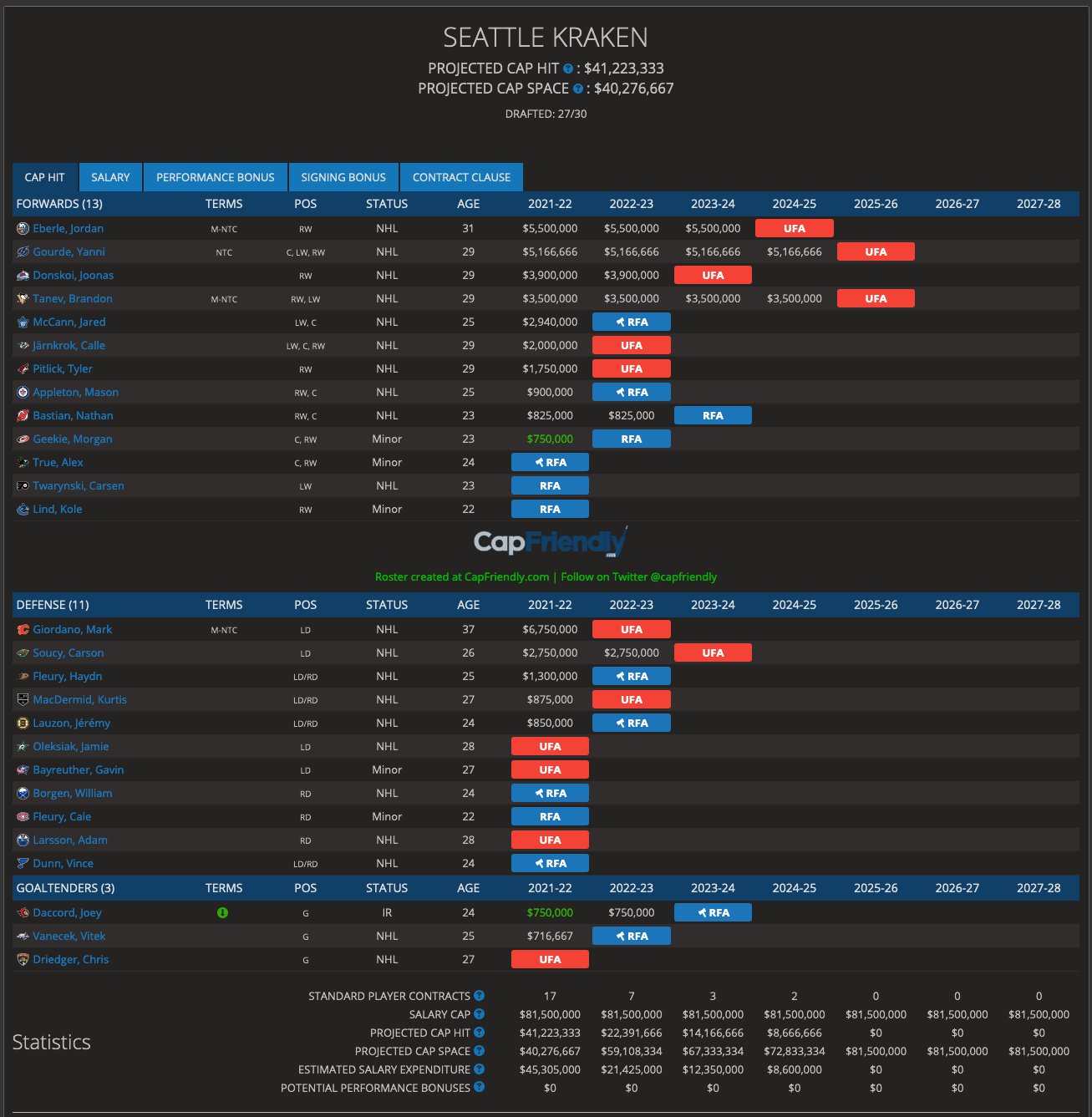 Updated Kraken picks: BOS Lauzon, CAR Geekie, CGY Giordano, CBJ Bayreuther, COL Donskoi, DAL Oleksiak, EDM Larsson, FLA Driedger, MIN Soucy, MTL Fleury, NSH Jarnkrok, NYI Eberle, OTT Daccord, PHI Twarynski, PIT Tanev, STL Dunn, SJ True, TB Gourde, TOR McCann, VAN Lind, WSH Vanecek, WPG Appleton.
The NHL's newest franchise made smart picks here: instead of many of the rumored flashy ones!
The post Updated Seattle Kraken Expansion Draft appeared first on HockeyFanLand.