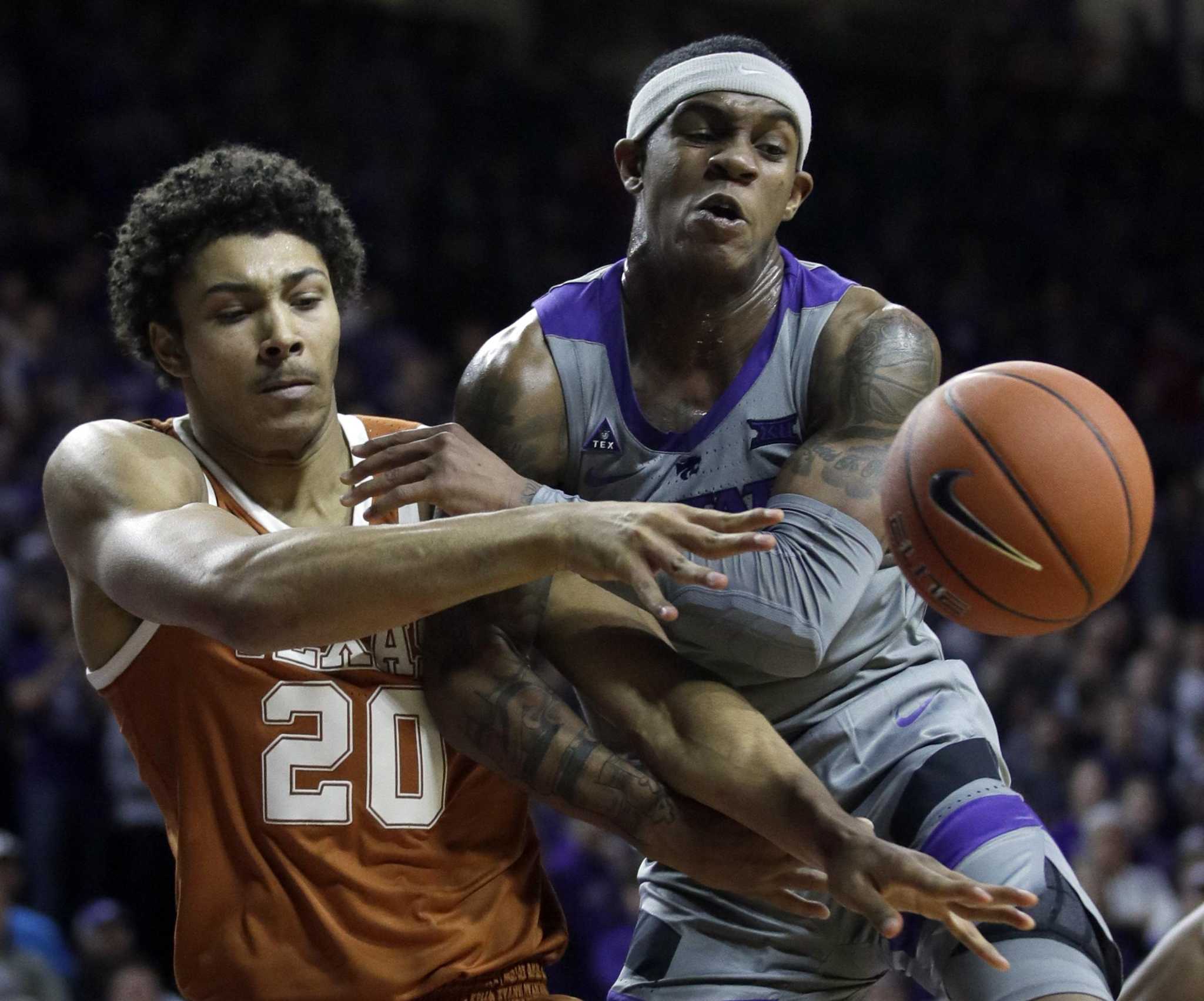 AUSTIN — Texas found itself at a crossroads as the team boarded a flight back home after a 98-88 loss to Georgia in the Big 12/SEC Challenge.
Senior forward Dylan Osetkowski could be seen in huddles trying to get some of his intensity and urgency to rub off, as if it could be imparted through sudden osmosis.
The outcome of Tuesday's test against Big 12 leader Kansas State (18-5, 8-2) at the Erwin Center could reshape how the rest of the season plays out within a jumbled conference.
Texas has been at its best when receiving ample production and smart minutes from its starting trio, and senior Kerwin Roach II, sophomore Matt Coleman and freshman Courtney Ramey all showed up last week.
Eight straight wins in Big 12 play has positioned the Wildcats as the favorite with about a month remaining in the regular season.
Texas touts its share of threats, too, from its three-headed guard attack (plus bench sniper Jase Febres) to burgeoning freshman forward Jaxson Hayes to rebound hound Osetkowski.
READ MORE (San Antonio Express-News)
Kansas vs. TCU odds, line: College basketball picks, predictions from model on ...

CBSSports.com

Bracketology: Virginia holds on to a No. 1 seed and teams at the bottom of the ...

CBSSports.com

Texas players prove to be road warriors as Big 12 basketball season continues

Hookem.com

Momentum shifting: A huge week for Texas starts with first-place Kansas State ...

Hookem.com

Having won three of last four, Longhorns welcome Big 12-leader Kansas State ...

Dallas News

Quick scout: Numbers and common sense at odds in KU-TCU line

Kansas City Star

Oklahoma QB outlook for 2019: How far can Jalen Hurts take the Sooners?

Dallas News

Kansas State-Texas basketball lineups, tipoff time, TV info and a prediction

Wichita Eagle

Game day breakdown: Kansas basketball at TCU

KUsports