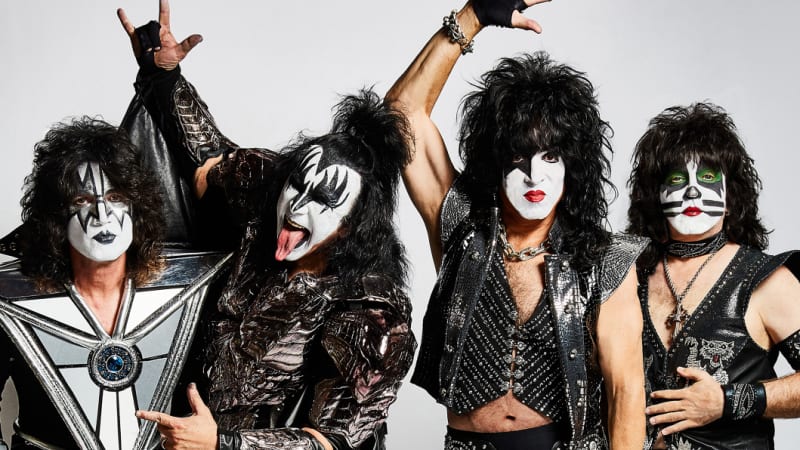 Rock hall of famers Kiss have announced they'll be touring Australia in 2019, the final time they'll play our shores before hanging up their axes and makeup brushes.
Earlier this week, the rock icons revealed next year's jaunt – aptly titled the End of the Road World Tour – would be the band's last in their storied 45-year career.
Sceptical fans may be forgiven for raising a wary eye at the band's retirement claims.
"How pathetic and sad would it be to see the band, and you've seen lots of them, (where) you remember their glory days and they're out there a little bit too long," he told Reuters.
The band, who first visited Australia in 1980, echoed those sentiments in a tour statement.
KISS Army, we're saying goodbye on our final tour with our biggest show yet and we'll go out the same way we came in... Unapologetic and unstoppable."
READ MORE (The Sydney Morning Herald)
Kiss promises 'unapologetic' final tour

Arab News

Rockers promise an explosive farewell Kiss

The Straits Times

Kiss is ready for the End of the Road farewell tour. So where's Miami?

Miami Herald

KISS are heading Down Under for their last tour ever

Beat Magazine

KISS are coming: End of the Road tour will include one New Zealand show

Stuff.co.nz

KISS are bringing their final ever tour to Australia

Yahoo News

KISS announce final ever show in New Zealand

Newshub

KISS announces final tour dates, including Florida shows

Naples Daily News

Rock n Roll Legends KISS announce 2019 NZ date on final tour

Scoop.co.nz