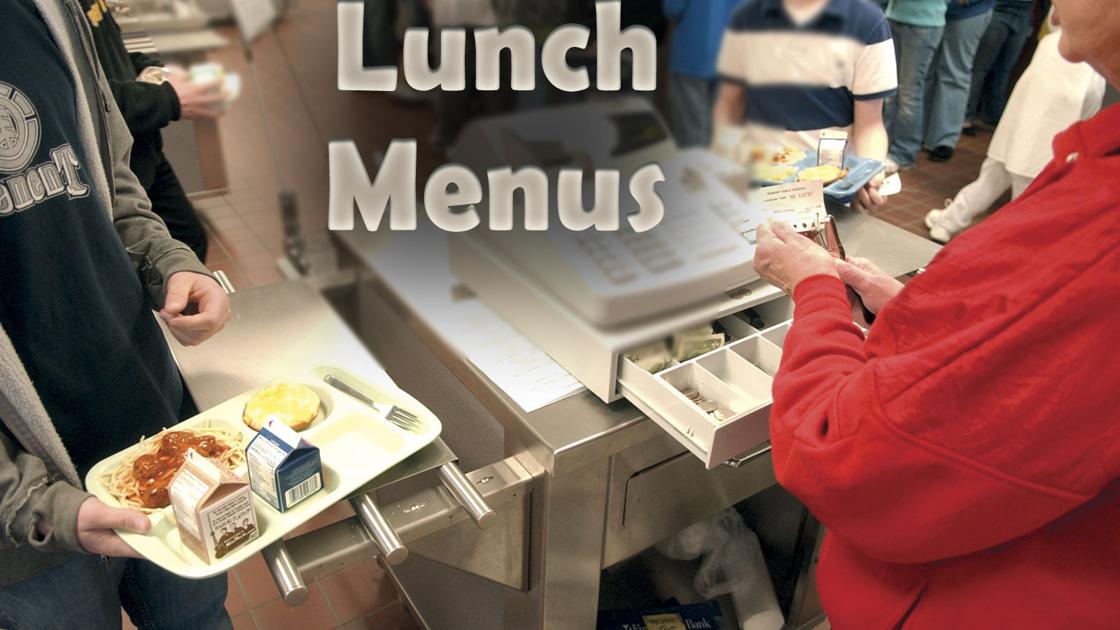 Monday: Chicken nuggets or breaded beef patty sandwich, green beans, peaches, carrots, Milk.
Tuesday: Corn dogs or beef soft taco, potato smiles, romaine lettuce, applesauce, milk.
Wednesday: Pancakes, sausage and syrup or deli ham and cheese, tri tater, mixed fruit, dragon punch, milk.
Thursday: Breaded chicken sandwich or beef pizza quesadilla, peas, baby carrots, juice, milk.
Friday: Cheese pizza or taco casserole with chips, celery sticks and ranch, corn, pears, baked Cheetos, milk.
Monday: Deep dish pepperoni or cheese pizza, broccoli, mixed lettuce salad, fruits, cake/brownie.
Friday: General Tso's or popcorn chicken, broccoli and carrots, pineapple, rice, tea roll.
READ MORE (Fremont Tribune)
| School Menus |

Northeast Mississippi Daily Journal

ECISD MENU: Week of April 23– April 27

Odessa American

School lunch menus April 23-27

Uniontown Herald Standard

MISD menus

Marshall News Messenger

School lunches, April 23 TO 27

News-Press Now

School/Senior Menus

Pauls Valley Daily Democrat

School Lunch Menus

York News-Times

School Menus April 23-April 27

The Marshall Democrat-News

School menus for April 23–27

News Courier