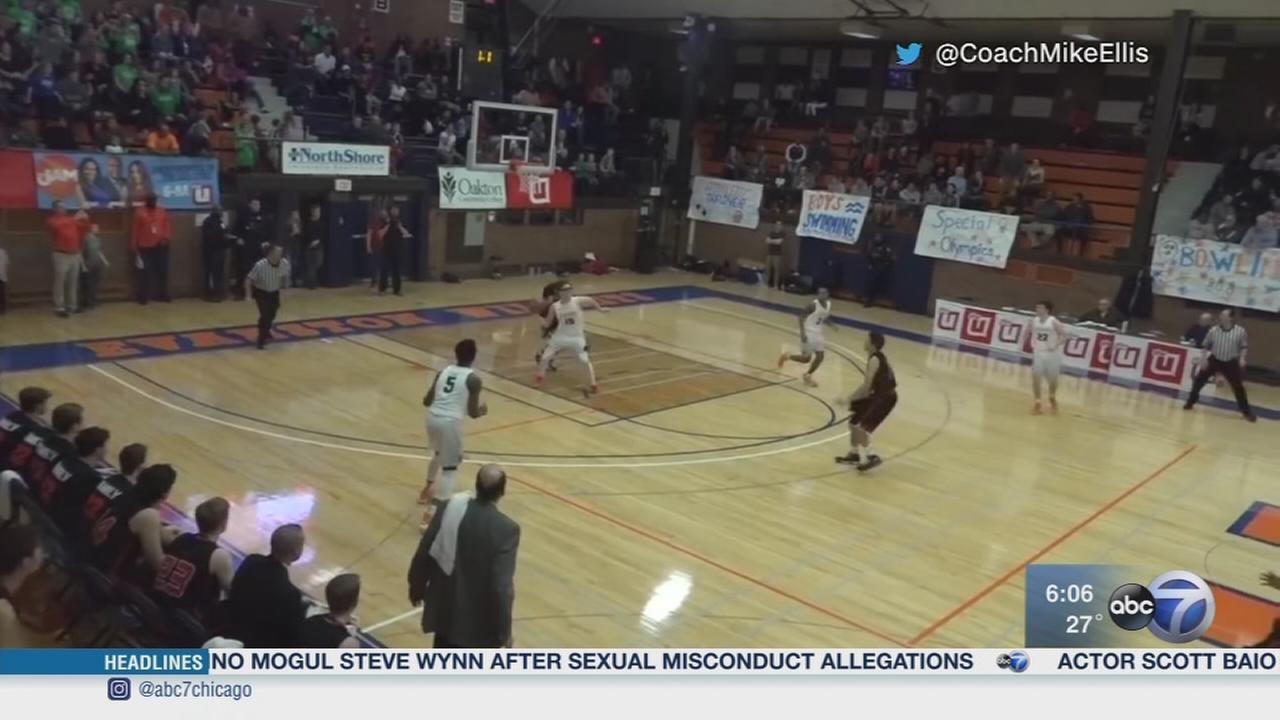 A Freshman playing on the Evanston Township High School varsity basketball team became the sports sensation of the weekend after his incredible buzzer beater Shot went viral.Not only did the incredible throw across nearly the full length of the court win the game, it was the top play around the country on ESPN SportsCenter.
As time was about to run out and Evanston Township was about to lose to Maine South, Peters grabbed the rebound from a missed free throw and heaved it across the court with one hand, like he was throwing a baseball.
The home crowd went crazy, swarming the court, the Wildkits won 45-44, and Peters became an instant hero.
Evanston coach Mike Ellis said he jokes with his friends that's a play they practice, but the truth, he says is Blake made an amazing shot.
But the big boost in attention came from ESPN SportsCenter, who ranked it the number one play of the day.
READ MORE (WLS-TV)
Watch: Freshman basketball player shoots winning 3-pointer

KMOV.com

Nick in the AM: Ex-Richwoods coach's team makes 80-footer, and national news

Peoria Journal Star

WATCH: Evanston Township HS Freshman's Incredible Buzzer Beater

CBS Chicago

Watch A High School Freshman Sink An Incredible 80-Foot Buzzer-Beater

HuffPost

Watch student throw nearly full-court shot for the win

KHOU

High School Freshman Makes 3/4 Court Basketball Shot

CBS Baltimore / WJZ

Evanston freshman who hit once-in-a-lifetime shot grounded enough to handle hoopla

Chicago Tribune

WATCH: High school freshman makes winning shot from 80 feet away

KRON4.com

Miracle! High school basketball player becomes hero with buzzer-beater

WKMG News 6 & ClickOrlando