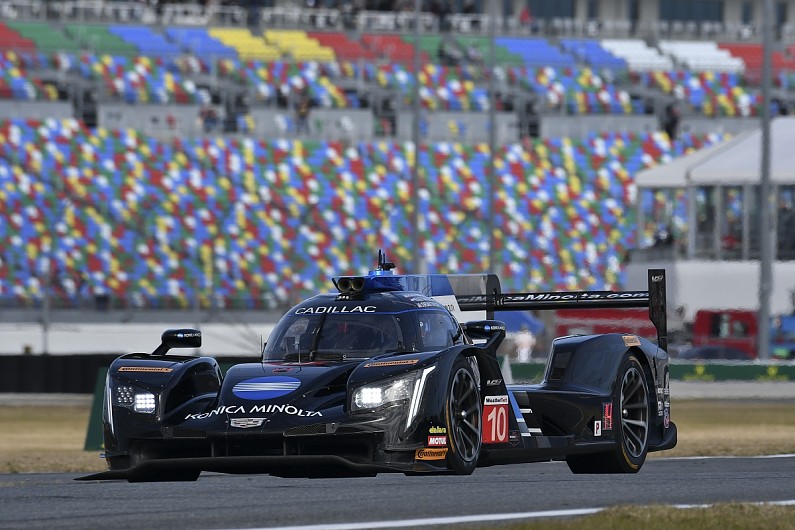 Helio Castroneves believes Cadillac was "holding back" during qualifying for the Daytona 24 Hours after he missed out on pole by just 0.007s.
The Team Penske driver insisted that Cadillac are still clear favourites for victory despite Renger Van Der Zande only just edging qualifying for Wayne Taylor Racing.
Castroneves held the top spot for much of the session, but had already brought the #7 Acura ARX-05 into the pits when van Der Zande was on his final flying lap.
"They were like, 'give me a pose', but I was still connected to the pitbox and [Tim] Cindric was commentating the lap, [saying] that the guy [van der Zande] was on it.
Castroneves, who shares the #7 Acura with Ricky Taylor and Graham Rahal, made his first sportscar appearance since 2008 at Petit Le Mans last year in an Oreca 07 - the car on which the ARX-05 is based.
READ MORE (autosport.com)
Whether it's Indy cars or sports cars, Helio will always be Helio

INDYCAR

Allmendinger makes Rolex return: 'I just love road racing'

Nascar

Stroll: 'I'm a completely different driver now'

Planet F1

Chip Ganassi seeks historic 200th win across auto racing

Nascar

Sports in brief

Tampabay.com

Gearing up for the Rolex 24

Toronto Star

Zak Brown dismisses Fernando Alonso's chances of Daytona 24 victory

autosport.com

Alonso soaks in enormity of Rolex 24 experience

Nascar

Rolex 24 newcomer United Autosports are rookies in name only

NBC Sports - Motorsports (blog)