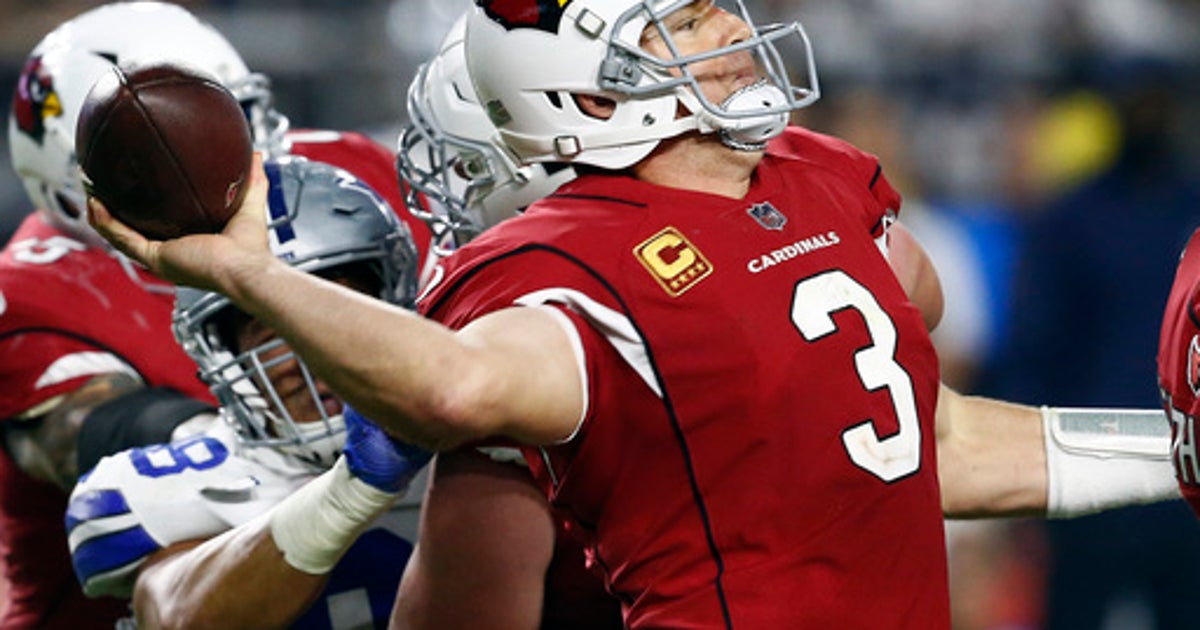 GLENDALE, Ariz. (AP) Dak Prescott threw two touchdown passes and flipped head over heels into the end zone on a 10-yard run for another and the Dallas Cowboys pulled away in the fourth quarter to beat the Arizona Cardinals 28-17 on Monday night.
The Cowboys (2-1), bouncing back from a 42-17 pummeling in Denver, began the game kneeling at midfield with owner Jerry Jones in a show of unity that followed widespread protests across the NFL of critical comments by President Donald Trump over the weekend.
Before Dallas even had a first down, Arizona mounted a nearly nine-minute drive but a touchdown pass to Brown was negated by a holding penalty and Phil Dawson's 36-yard field goal try was wide right.
TAKING A KNEE: Jones has been a staunch supporter of President Donald Trump, so the speculation was that he would not allow his players to kneel during the national anthem.
Numerous boos rang out across University of Phoenix Stadium as the Cowboys kneeled and continued as the players rose, still arm-in-arm, and stepped back to the sideline as the flag was unfurled across the field.
READ MORE (FOXSports.com)
Russell Makes Food Run, Cubs Beat Cards to Near Clinch

U.S. News & World Report

Cubs one step from NL Central title, eliminate Cardinals from division race

Chicago Tribune

Brewers: Playoff mindset prevails in chase for playoff spot

Madison.com

Hungry Cubs slice magic number to 1

Arkansas Online

Jason Heyward believes Cubs, Indians share second-half similarities

Chicago Tribune

Myles Live Reactions and Recap: Cubs 10, Cardinals 2

ChicagoNow (blog)

Cubs lead Cards 8-1 after five innings at Busch

STLtoday.com

Chicago Cubs' magic number one following win over St. Louis Cardinals

Newsline

Brewers begin series vs. Reds with eyes on wild card

Yahoo Sports