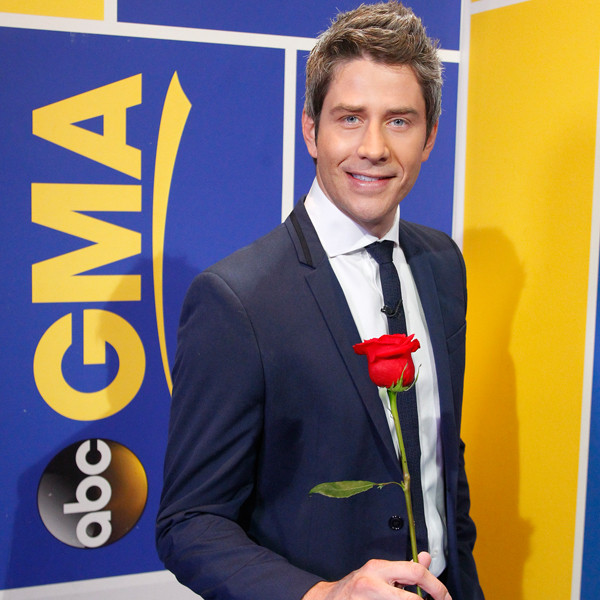 Arie Luyendyk Jr. was announced as ABC's new star of The Bachelor less than a week ago, but the network has already released its first promo for season 22, set to premiere in January 2018.
News has your exclusive first look at the teaser featuring Arie, the race car driver and runner-up of Emily Maynard 's season of The Bachelorette , as Bachelor Nation's new leading man in the video above, with the spot set to make its broadcast debut during tonigh'ts finale of Bachelor in Paradise .
"Hearts will race," the teaser promises, combining footage of Arie, now 35, from Emily's season in 2012, with shots of him from the big reveal on Good Morning America .
Even Arie was surprised when he received the call, having almost landed the gig twice before ( Sean Lowe and Chris Soules ended up being chosen).
And fans who watched season eight of The Bachelorette can rest easy knowing Arie is still more than ready to live up to his infamous nickname: The Kissing Bandit.
READ MORE (E! Online)
Arie Luyendyk Jr.'s First 'Bachelor' Promo Is Here

Glamour

The Bachelor: Arie's First Season 22 Promo is Here

TV Guide

Start Your Engines, The First Promo With Arie Luyendyk Jr. As The Bachelor Is ...

PerezHilton.com

What Is Emily Maynard Doing Now? The Former 'Bachelorette' Wears Many Hats

Romper

The First Promo For Season 22 Of The Bachelor Is Somehow Already Here

Refinery29

Arie Luyendyk Jr. Broke Up with Girlfriend TWO Days Before Bachelor Announcement!

The Hollywood Gossip

ABC Reveals Peter Kraus Could Still Be 'The Bachelor' After Arie Luyendyk Jr ...

The Inquisitr

Busted Bachelor! Arie Luyendyk Jr. Once Arrested On Dangerous Driving Charges

Radar Online

Don't worry: Peter Kraus could still be 'The Bachelor' one day

Metro US