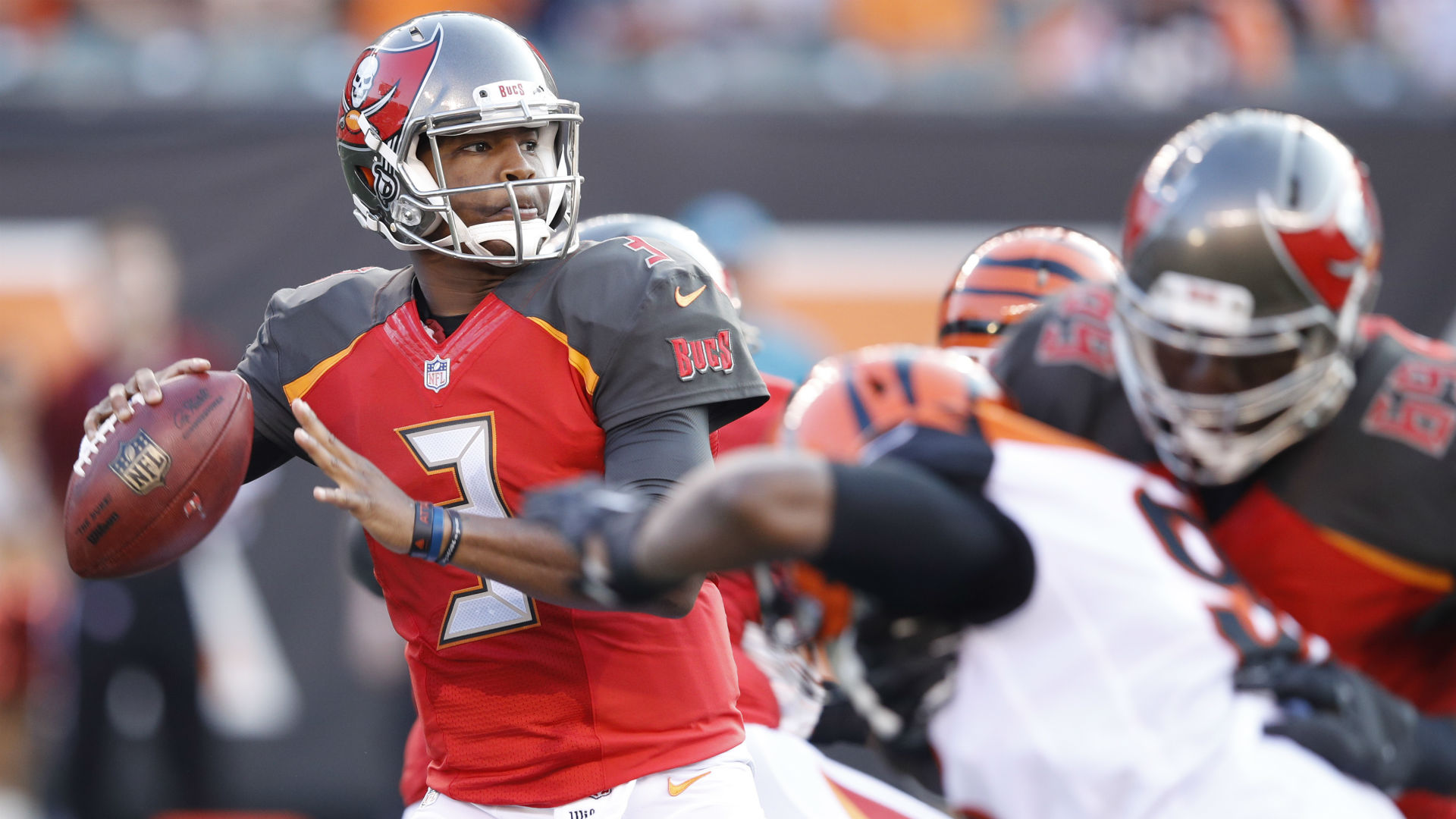 Though the Bucs failed to find the end zone during Winston's stint on the field in a 23-12 loss to the Bengals, he wasted no time in returning to the comfort of Mike Evans while also working the Tampa Bay newcomers into the mix.
— Chiefs QB Patrick Mahomes went deep for a 41-yard completion on his first NFL Preseason snap, but it was called back on a holding penalty.
Fear not, the Texas Tech product had plenty of time left to showcase his remarkable skill set in his pro debut.
— Buccaneers quarterback Ryan Griffin left Tampa Bay's game against the Bengals in the fourth quarter with a shoulder injury .
Bengals QB Jeff Driskell completed 8 of 9 passes Friday, including a touchdown toss, but his most impressive work came on the ground.
READ MORE (Sporting News)
Fitzpatrick scores TD, but Bengals beat Buccaneers 23-12

Orlando Sentinel

Quick hits: Mom, McCoy surprise Mixon; Dalton upbeat

Bengals.com

Stephenson vs. Wu goes record 30 holes — longest match in USGA history

FOXSports.com

Jameis Winston sets steady course in Bucs' preseason opener vs. Bengals

Tampabay.com

What just happened: Bengals beat Buccaneers in preseason Week 1

Cincy Jungle

Preseason Week 1: Jeff Driskel leads Bengals to 23-12 comeback win over Buccaneers

Cincy Jungle

Driskel legs Bengals past Bucs

Bengals.com

Bengals flex depth, Mixon in opening win

Bengals.com

Bengals' RB Joe Mixon's biggest play comes away from ball

Cincinnati.com