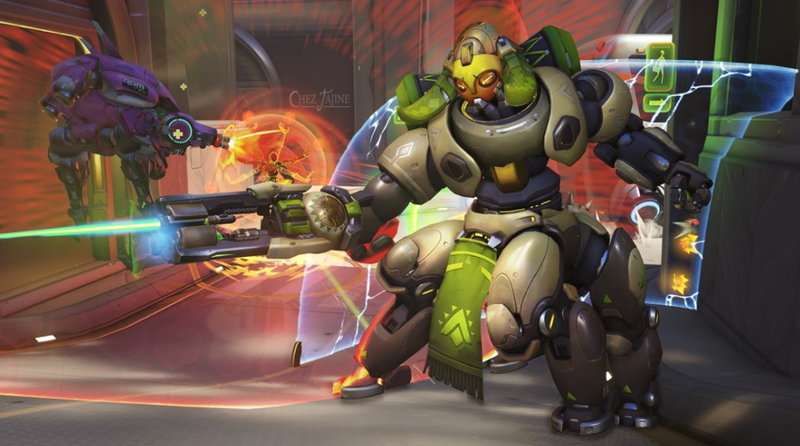 As someone who spends roughly 10 hours a week playing Overwatch , I've seen toxicity increase since the game installed its new reporting system in March.
Nearly three times a week, somebody goes on some racist tangent, yells slurs at some Hanzo main, throws the game, or, on one particularly confusing occasion, scream-shouts the entirety of "All Star" by Smash Mouth in voice chat.
Shortly after Overwatch 's release, game director Jeff Kaplan told Kotaku reporter Nathan Grayson that toxicity is "a big concern for us."
A few months later, Blizzard instituted Overwatch 's new system, which lets players report each other for "spam", "abusive chat", "cheating", "griefing", "inactivity", "bad Battletag" and "poor teamwork".
Last month, Kaplan said on the Battle.net forums that the Overwatch team was "reviewing our punishment policies with an eye towards getting more aggressive on toxicity and throwing and other bad behaviours."
READ MORE (Kotaku Australia)
New Overwatch PTR Update Out Now, Brings Big Changes To Loot Boxes and Highlights

GameSpot

Overwatch: Lucioball to Return Soon, Suggests PTR Update

Game Rant

Watch D.Va voice actor Charlet Chung take a whirlwind tour of Blizzard HQ

PC Gamer

Overwatch PTR Update Revamps Highlights, Changes Loot Box System

GamingBolt

Free Amazon Prime Overwatch loot boxes and 2 more reasons to get excited about ...

GamesRadar

Take a tour of the Overwatch offices with the voice actor behind D.Va

Heroes Never Die

Overwatch's Highlight System and Loot Boxes See Changes

DualShockers

Take a tour of Blizzard HQ and meet the Overwatch team with D.Va's voice actress

PCGamesN

Overwatch update improves loot box drops, Hearthstone follows suit

SlashGear