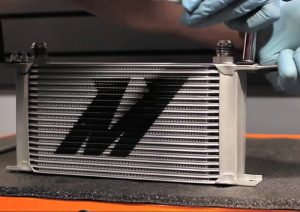 The Popular Aftermarket Brand Mishimoto Releases A New Race Oil Cooler, With Their Included Life Time Warranty!
Mishimoto has become quite a large company offering many OE replacment parts and parts that improve on OEM design. They have been known best for producing quality silicon products for cooling applications. Since then they have ventured deeper into development and aftermarket performance. They are now starting to create quality radiators and even back them with one of the best warranties available. Lifetime.

New Products for Mishimoto now include a quality race oil cooler. They back it with the same great lifetime warranty, also offer data and performance numbers to back up their claims. We have been a fan of their product line up and are very excited to see new aftermarket parts being produced.
MMOC-ULT
Mishimoto Silver Thermostatic 19-Row Oil Cooler Kit Universal
$510.00

$433.50
Proper oil temperature regulation is key to extending and preserving the life of your stock or high performance engine. Keep your temperatures in check with the Mishimoto universal Oil Cooler Kit. This kit is applicable for most vehicles and includes all key components for reducing oil temperatures and providing your engine with extra protection against oil degradation. This kit includes a billet anodized aluminum sandwich plate in either standard or thermostatic form. The optional Mishimoto thermostatic sandwich plate provides additional temperature control and will limit oil flow to the cooler until optimal temperatures are reached, making it ideal for those in cooler climates. The included core is our proven Mishimoto 19 row stacked plate cooler which can withstand high fluid pressures and significantly reduce oil temperatures while exhibiting minimal pressure loss. This kit includes both a -16 and M20-1.5 sandwich plate adapter which supports fitment for most makes and models. This kit also includes pre-assembled stainless steel braided oil lines with -10AN fittings and dowty seals for durable, leak free connections. Whether you are piloting a boosted rotary or blown small block the Mishimoto universal oil cooler kit will provide the efficiency you need to stay on the track and out of the shop. As with all our products this kit includes the Mishimoto Lifetime Warranty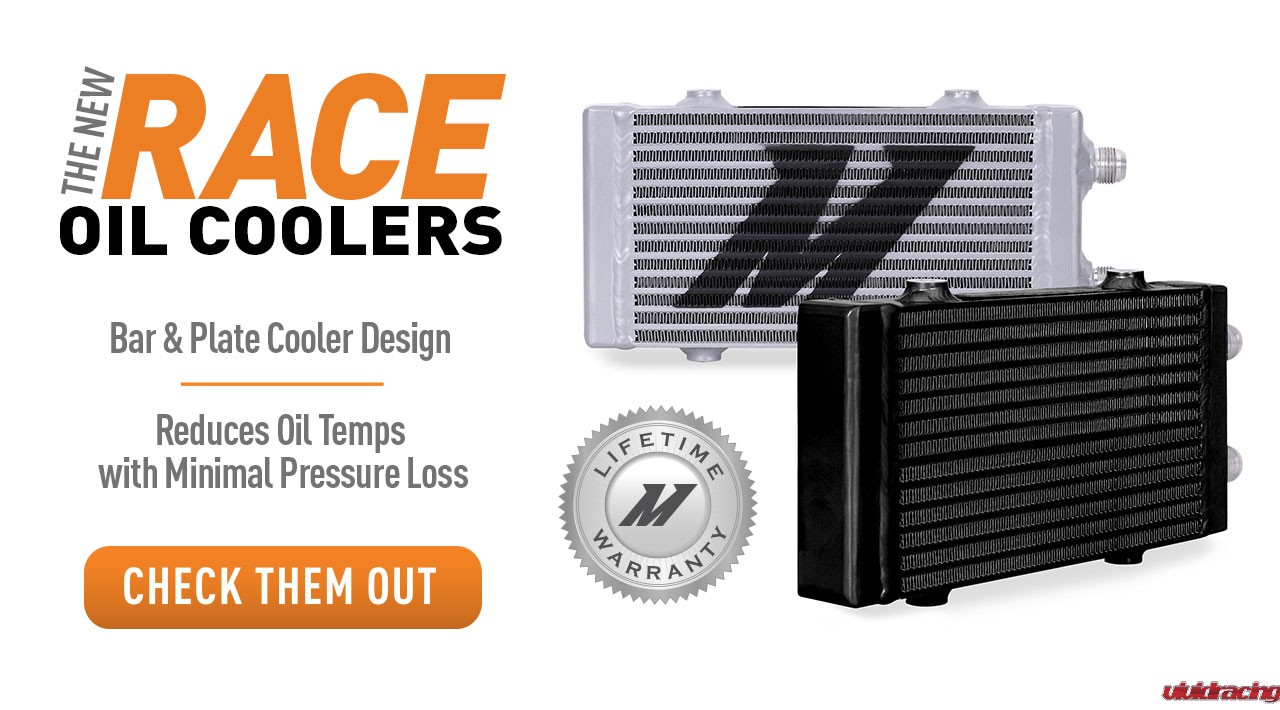 Related Images:
[See image gallery at www.vividracing.com]