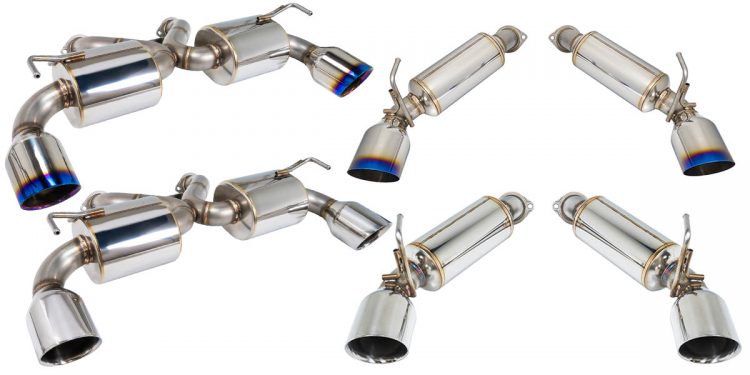 Click Here For Remark Catalog
Nissan enthusiasts jumped for joy when the new Z33 350Z chassis was released after the Z badge was nearing 10-year hiatus. Cramming the new VQ platform in the engine bay, owners either hated or loved the engine. The VQ35 is notorious for sounding like a trombone after installing an Exhaust and earned the title of the most annoying engine but proved to be a powerhouse.
Following the Z33 chassis came the Z34 370Z which featured the updated VQ37 3.7L V6 which fixed most of the issues from its predecessor. One thing that did not change was the annoying exhaust tone as a result of aftermarket exhausts. Being that the Z chassis is a performance-oriented vehicle, the exhaust actually flows a decent amount from the factory.
Remark engineered two options of Axleback Exhaust systems for the 370Z that open up the flow without making your car sound like you're practicing for high school marching band. Version one of the series is a less restrictive and lightweight design that maximizes flow and allows the engine to scream without being overbearing. The second version is a more refined sounding system, yet still packs a punch.
Both systems consist of 2.5″ diameter T304 stainless steel tubing and 4.5″ tips to fill the arches in the rear bumper. For precision fitment each exhaust is mandrel-bent to ensure 100% fitment the first time. Featuring full TIG welds all the way around, the Remark Axleback Exhaust system is the perfect option for those looking for performance without being a burden.
Purchase Your Axleback Exhaust Here!
Features:
Constructed of mandrel-bent T304 stainless steel
Weight reduction compared to factory muffler system
Two versions available with polished or burnt tip options
Will NOT fit aftermarket exhaust systems
2.5″ diameter tubing
4.5″ diameter slanted tips
Direct bolt-on to factory exhaust
Gaskets and hardware included
If you have any questions, please contact us. You can reach us by phone at 1-480-966-3040 or via email at [email protected]
Version One – Least Restrictive / Lightest System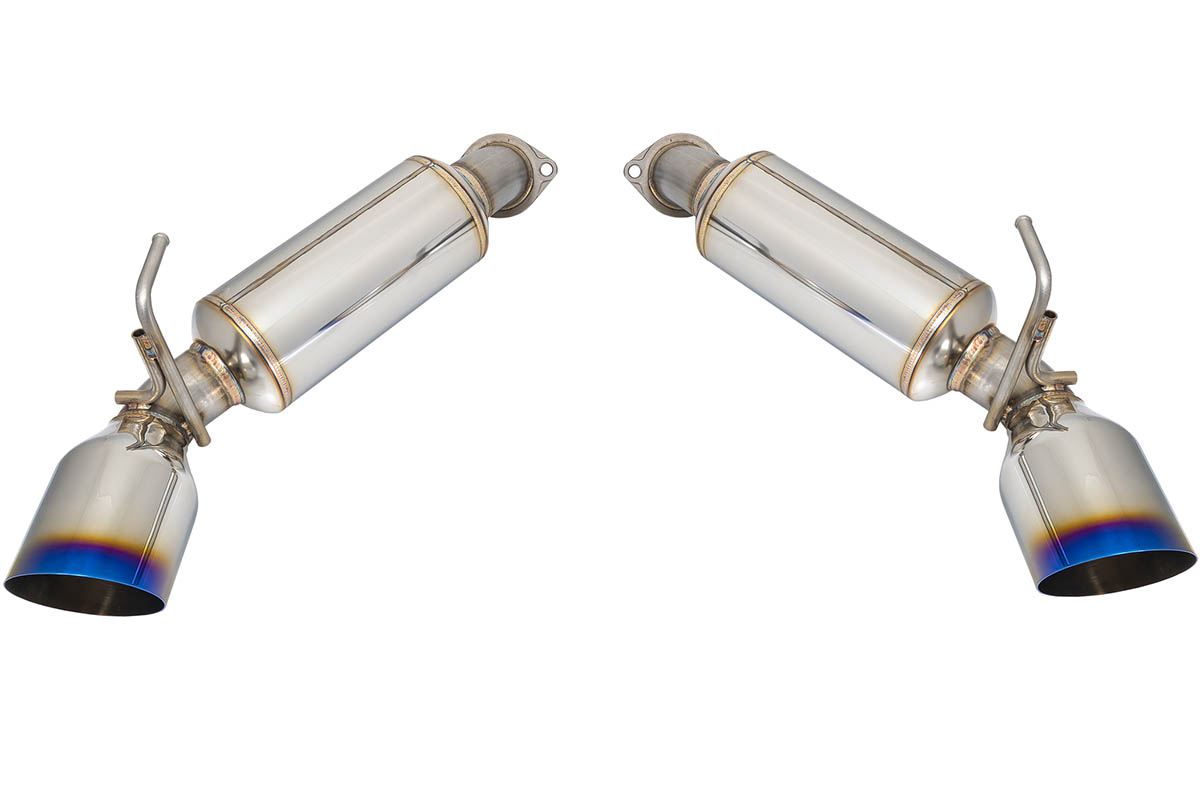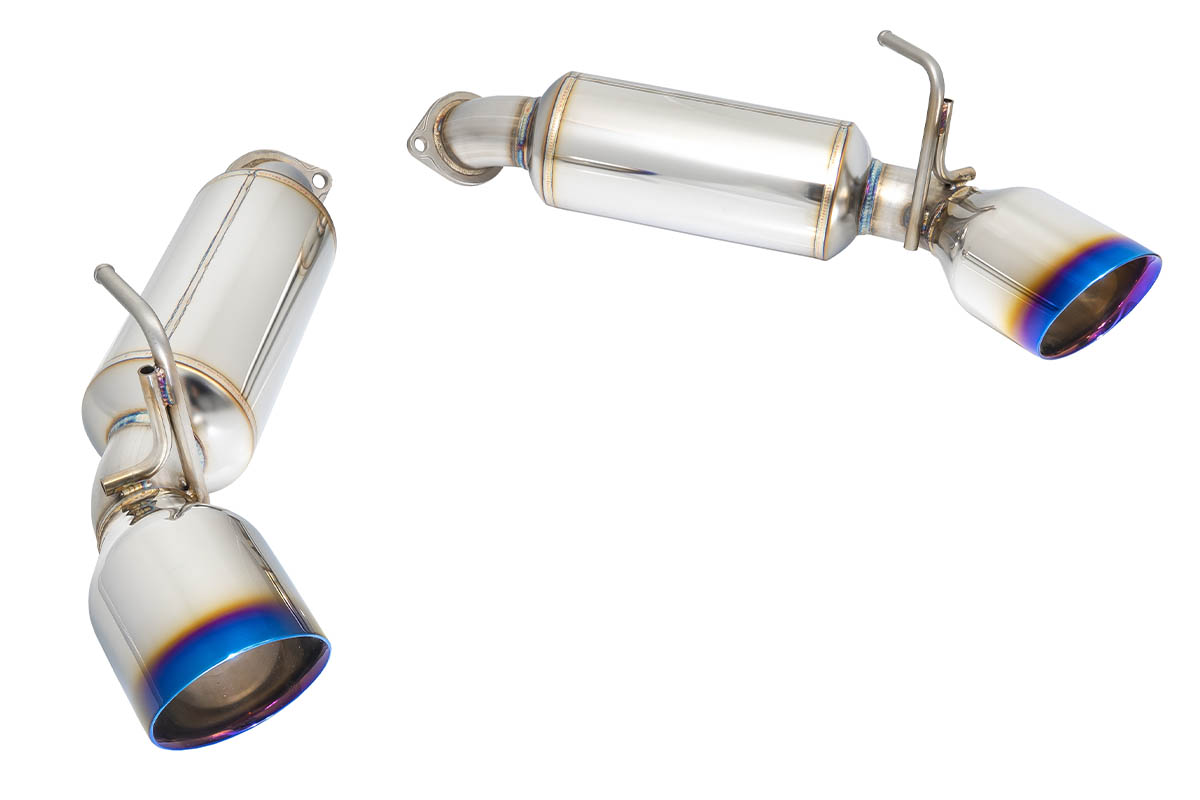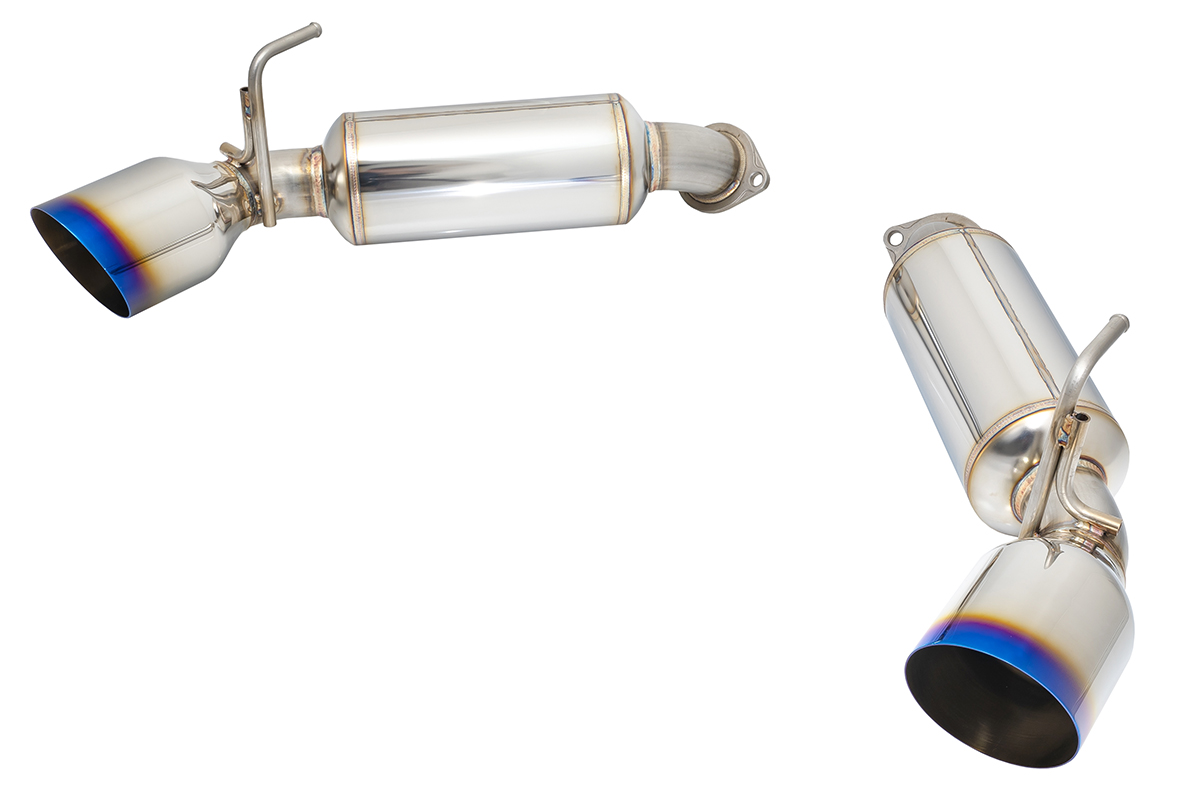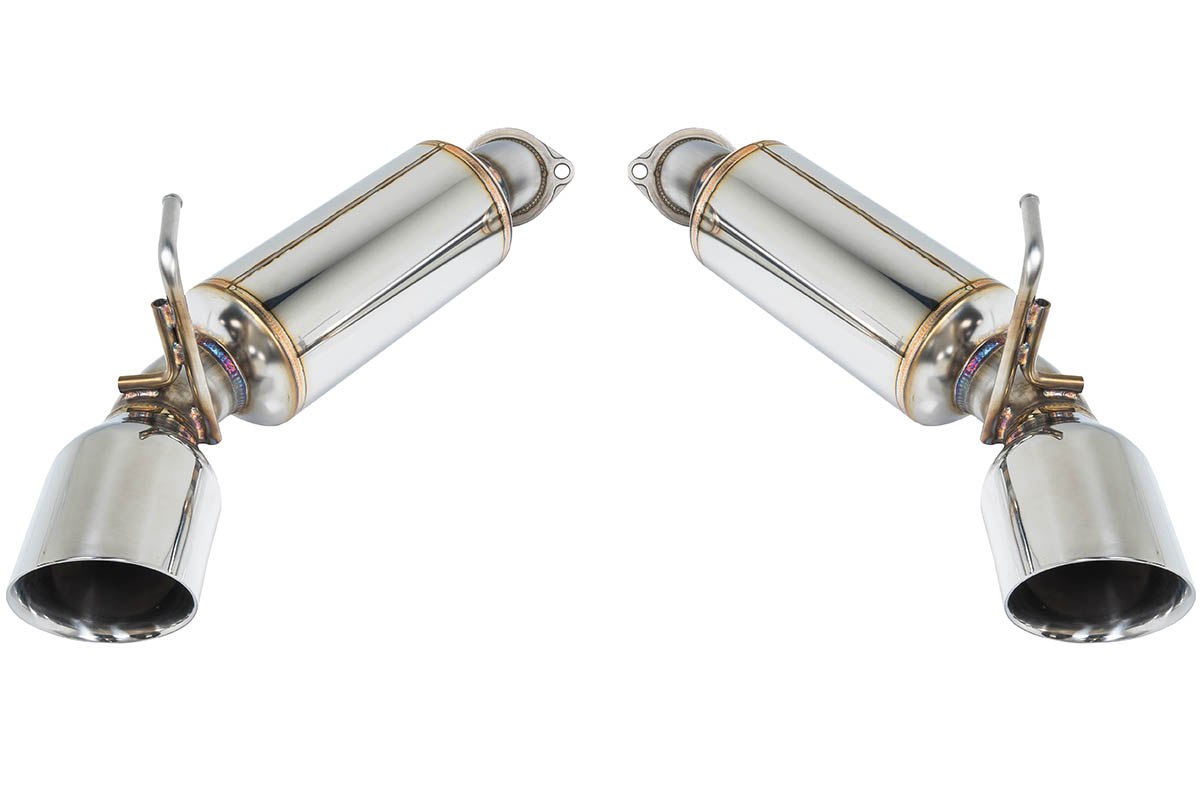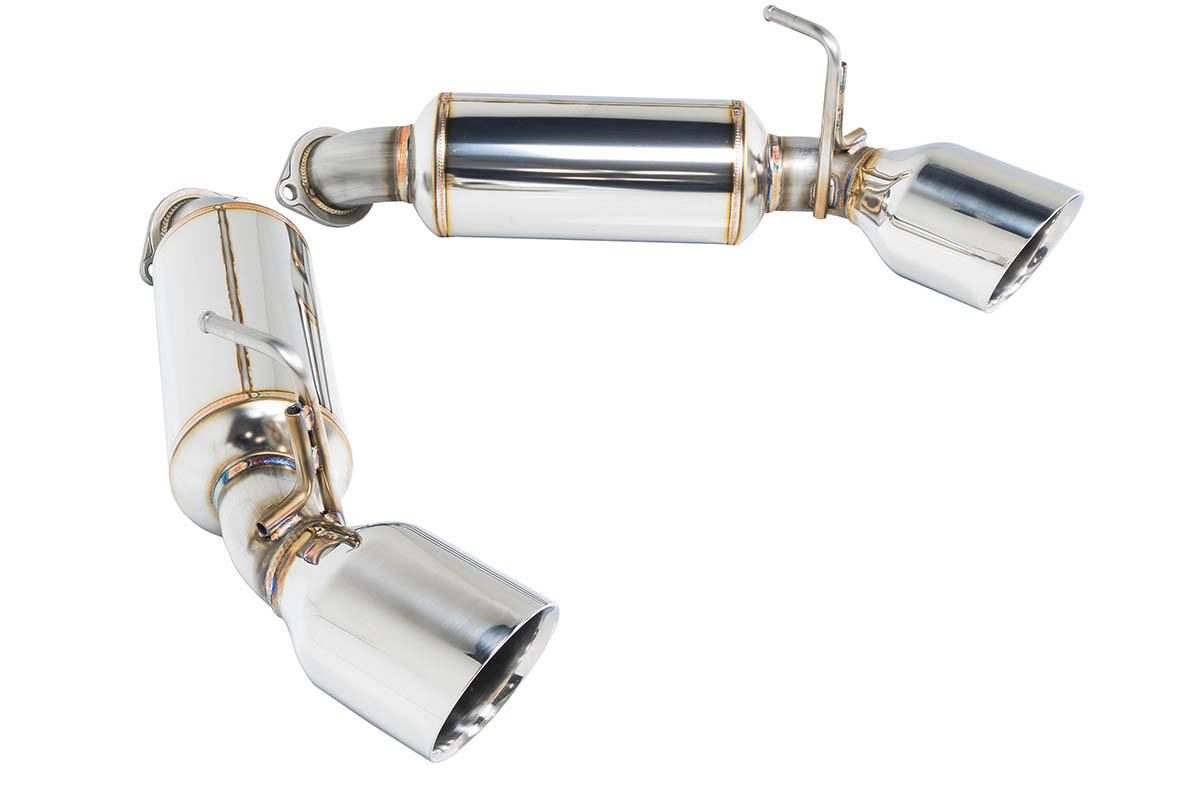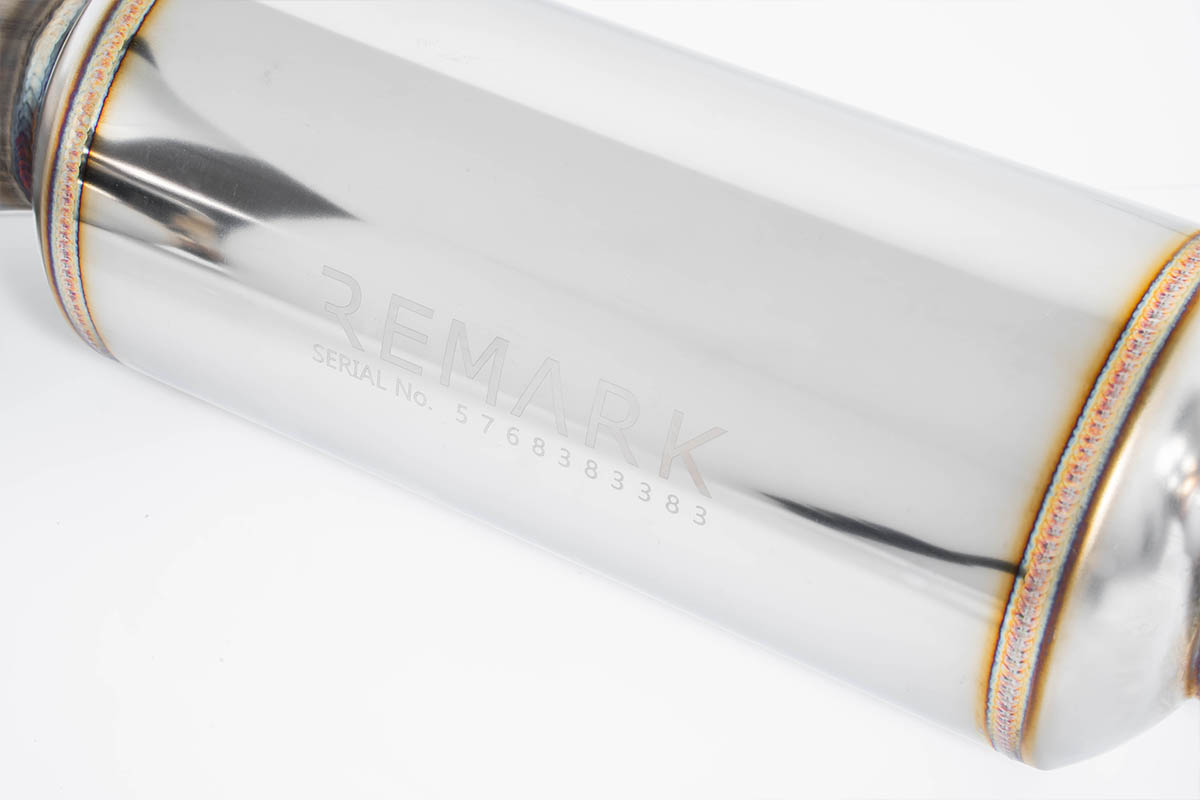 Version Two – Refined Sound / Performance Oriented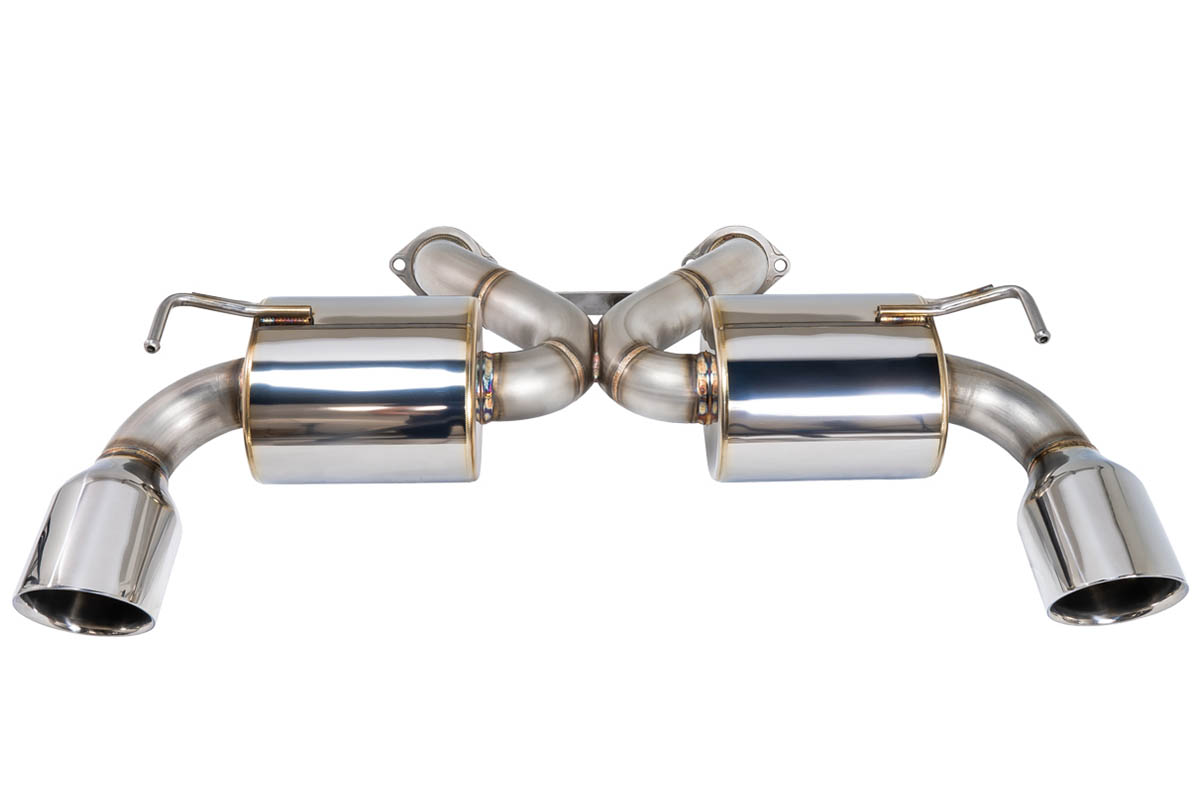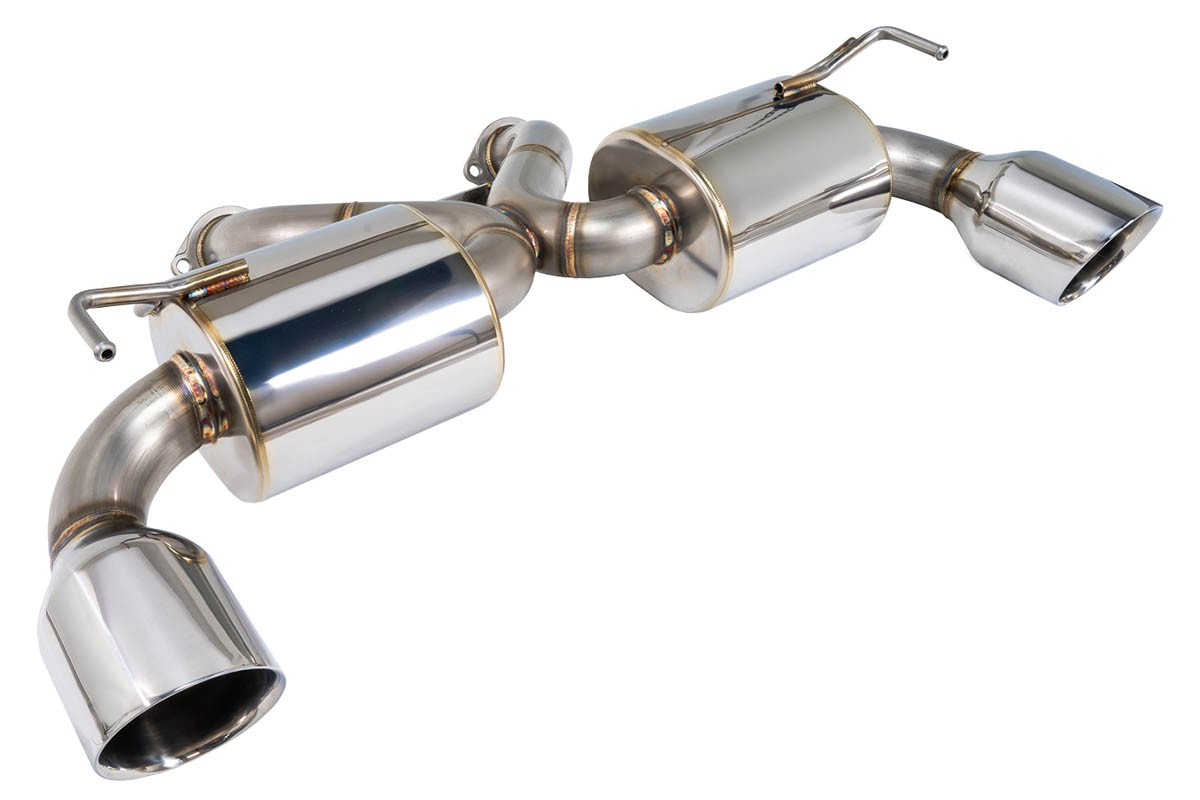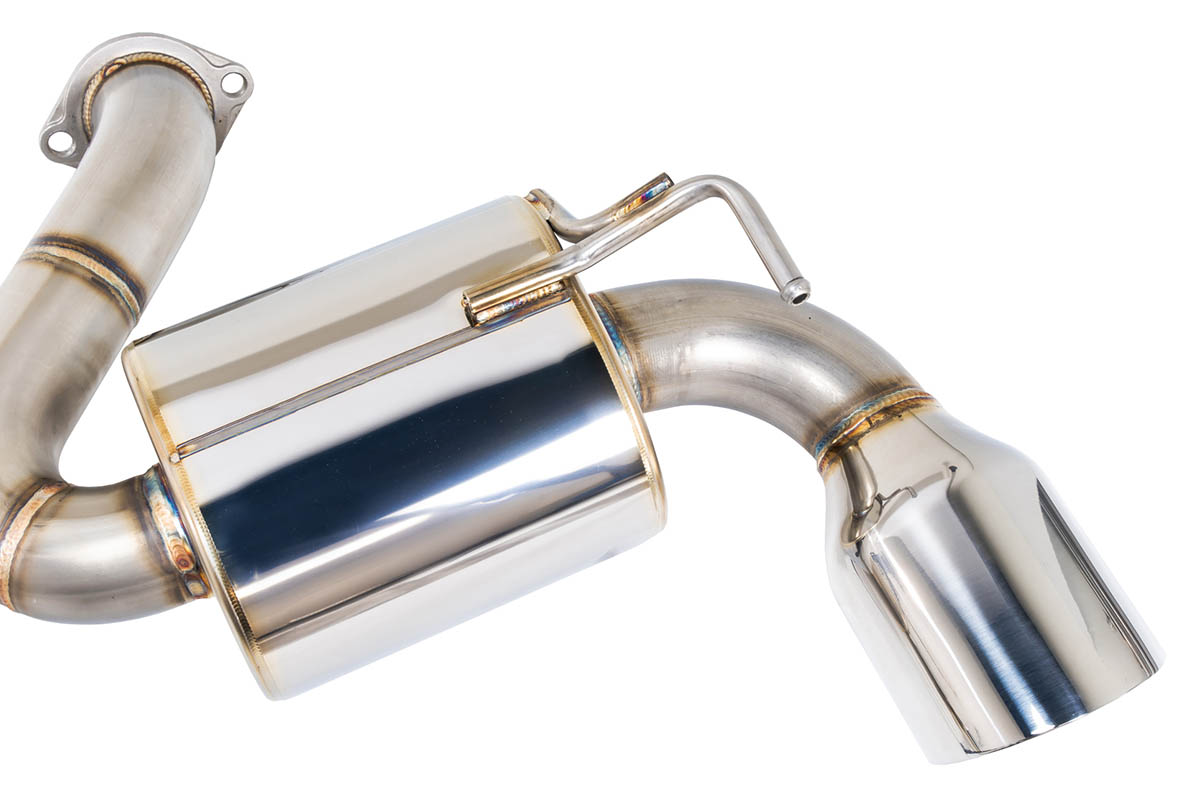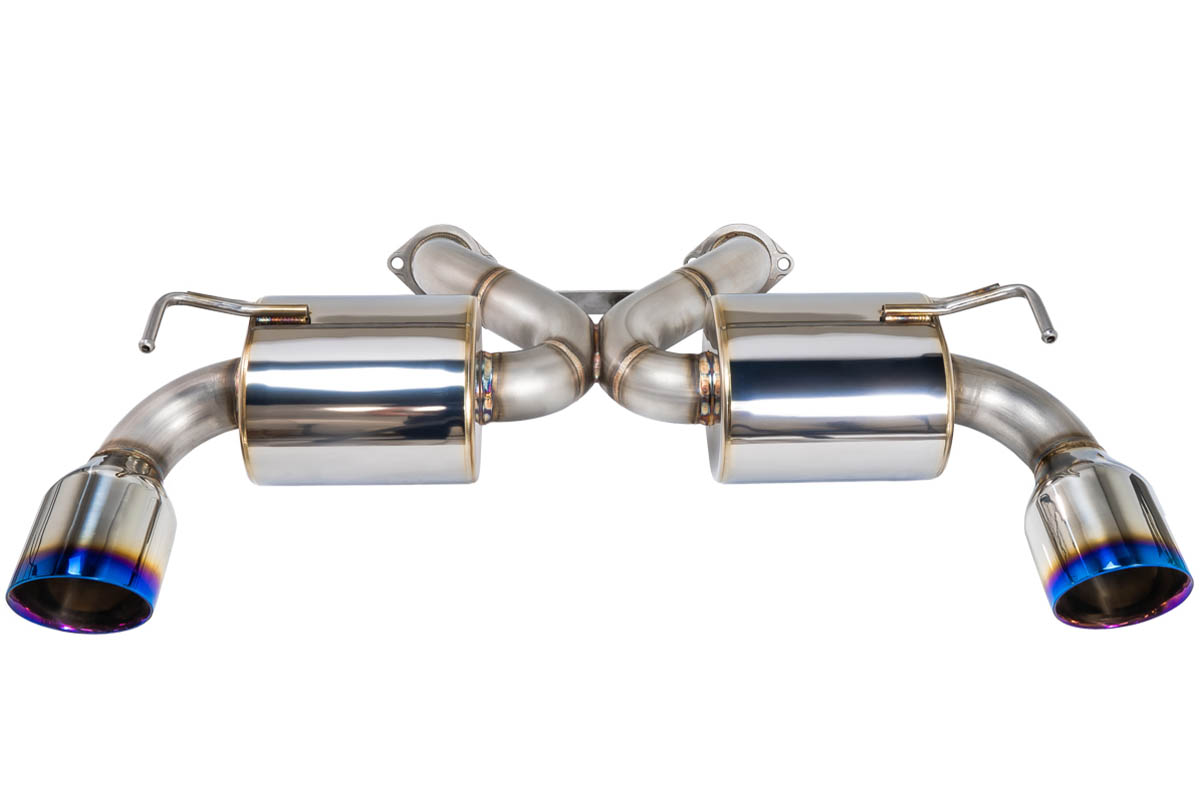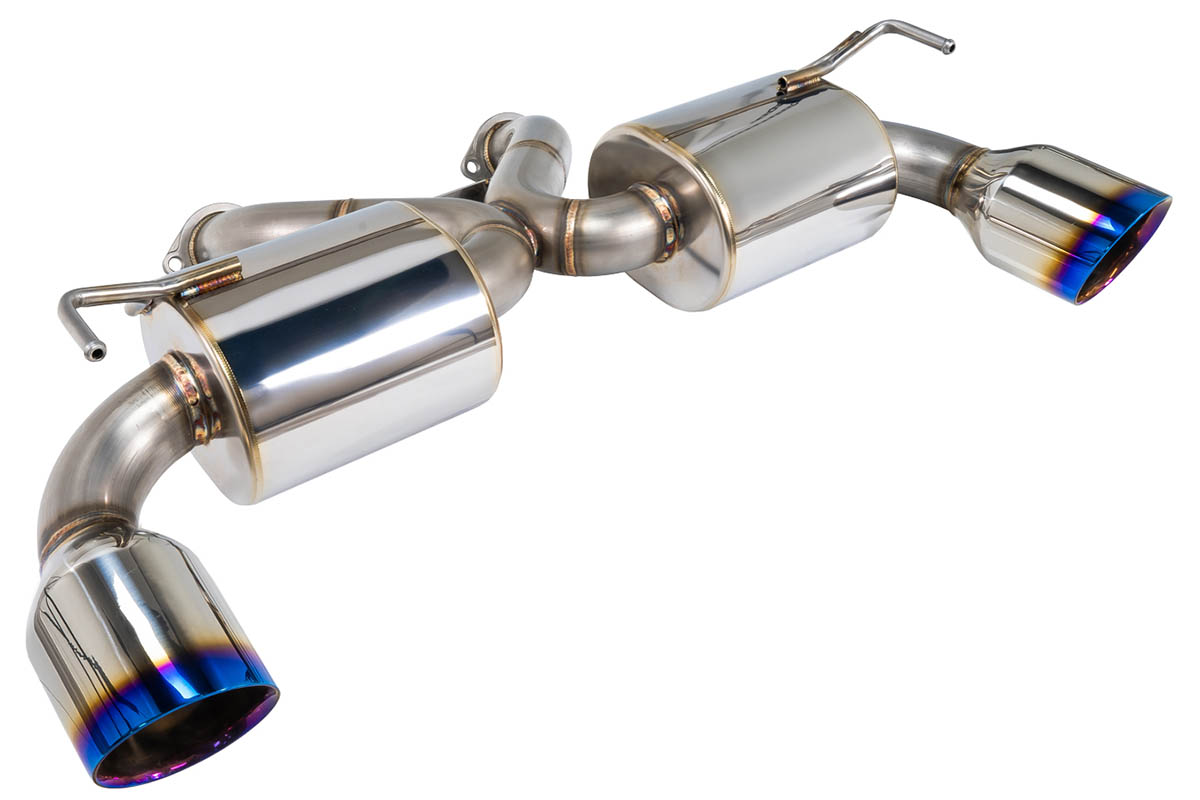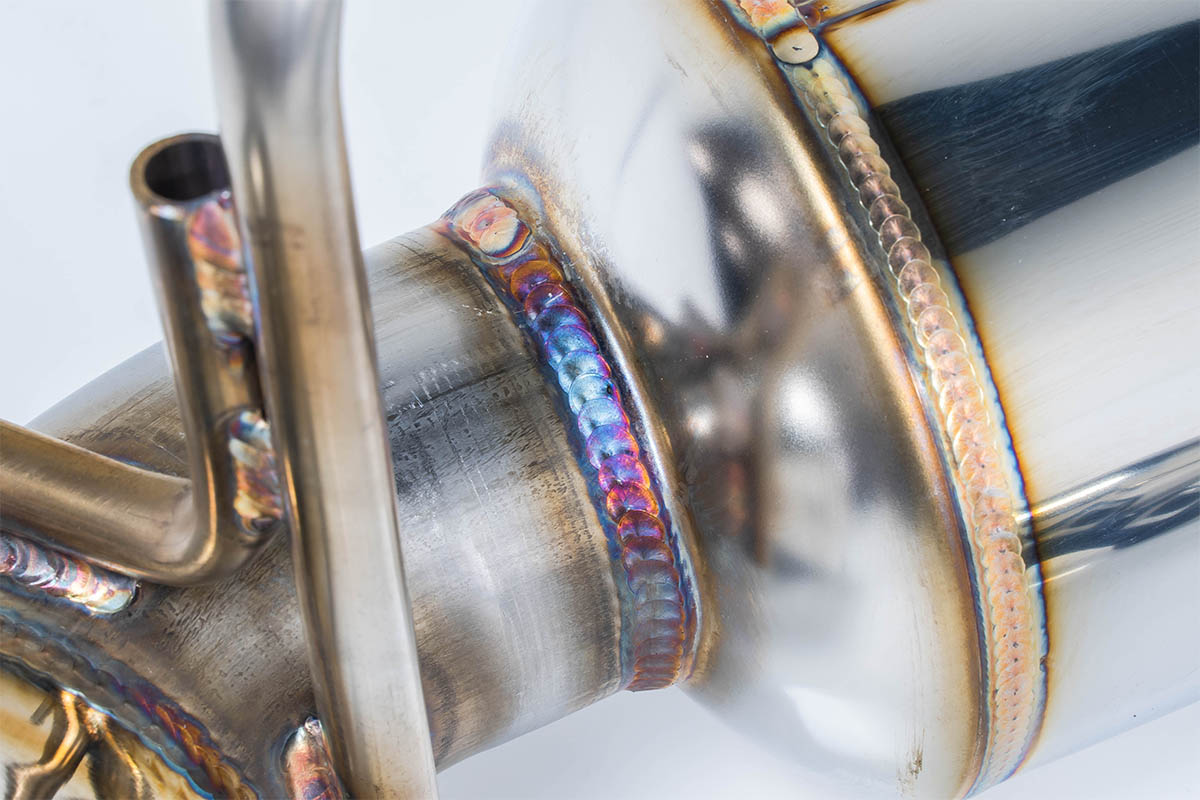 Related Images:
[See image gallery at www.vividracing.com]