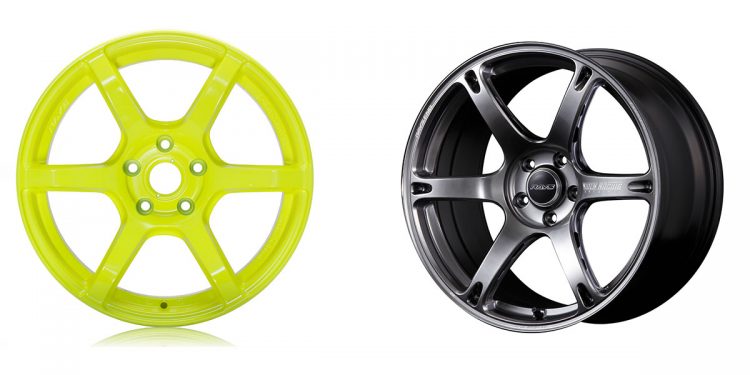 Rays Engineering makes some of the most popular wheels in the entire aftermarket industry, from the Volk Racing TE37 to the GramLights 57xtreme. To keep their product line fresh with new and cool products Rays is continuing to push new limited edition wheels for enthusiasts all over the world to enjoy. Continue something here
The TE037 6061 is an evolution of the TE037 DURA that was unveiled in 2017. The TE037 DURA was designed for heavy hitting high sports cars. With that model being extremely popular, Rays decided to downsize it and created the TE037 6061, which is designed for more common sports cars. The design is very similar to the design of their ever-popular TE37, but with the addition of small spoke pocketing. With this evolution also comes the new Matte Gunblack and Formula Silver colors which look great on nearly any car. The TE037 will be available in 5×100, 5×112, 5×114.3, and 5×120 bolt patterns, allowing it to fit a plethora of vehicles.
The other limited editions wheels that are currently available is the GramLights 57C6 in the new Luminous colors. Many enthusiasts out there love having wild colored wheels, as it helps them stand out from the sea of other modified cars out there. These new colors, Luminous Yellow and Luminous Pink, are extremely vibrant and unique. Currently there are 17×9.0 +12 5×114.3 and 18×9.5 +12 5×114.3 in stock.
If you have any questions about these limited editions or would like to purchase wheels for your car, please do not hesitate to contact us. We can be reached by phone at 1.480.966.3040 or via email at [email protected]
Related Images:
[See image gallery at www.vividracing.com]