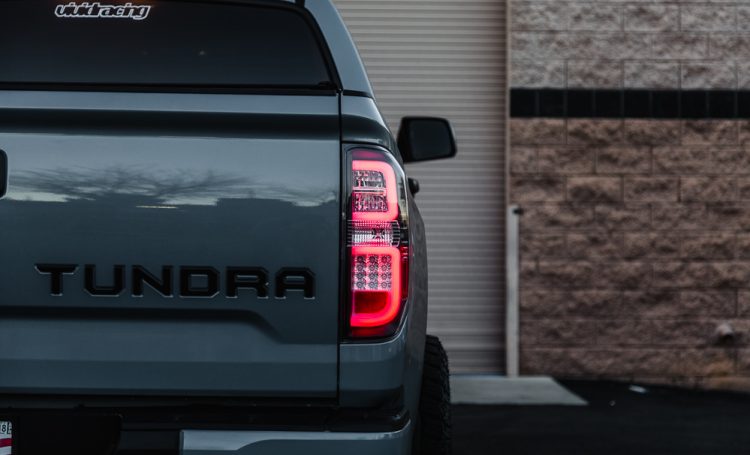 The Toyota Tundra Trd Pro is such a fun truck we just cannot stop modifying it. So many little bits and pieces make the truck more functional and stylish. We recently added the Swing Case storage and BackFlip bed cover to give us the covered storage needed when necessary. Some installs are simple and not blog worthy. However when we do a good upgrade that really changes the way the Tundra looks, we gotta share!
Like our previous article on the Spyder Front Headlight Upgrade, we recently installed the Spyder rear tail lights. Now Spyder has a couple of different versions for the 2013-2018 Toyota Tundra. You can get the clear with chrome inside, clear with black inside, smoked with chrome inside, red tinted, or smoked with black inside as seen on our Spyder Tail Lights Page Here. We used the clear with black inlays, part number ALT-YD-TTU14-LED-BK.
Each pair of lights is a direct replacement for the factory Toyota lights. Instead of using the bulbs on the top brake light and regular lights, these use a LED system. The reverse light retains the stock bulb. To avoid "super blinker", you need to also install some of these LED resistors that can be bought on eBay or Amazon. Unfortunately, they do not come with the lights.
The light installation is about 20 minutes with the resistors taking maybe another 20-30 minutes of time. Once finished, the new Spyder tail lights give a way more futuristic look. They make a great match for the headlights and really flow well with the truck scheme.
Tool required: torx socket, cutters, electrical tape
Install time – 20 mins to 1 hour
Product link – https://www.vividracing.com/catalog/spyder-auto-chrome-led-taillights-with-light-bar-toyota-tundra-1418-p-151458918.html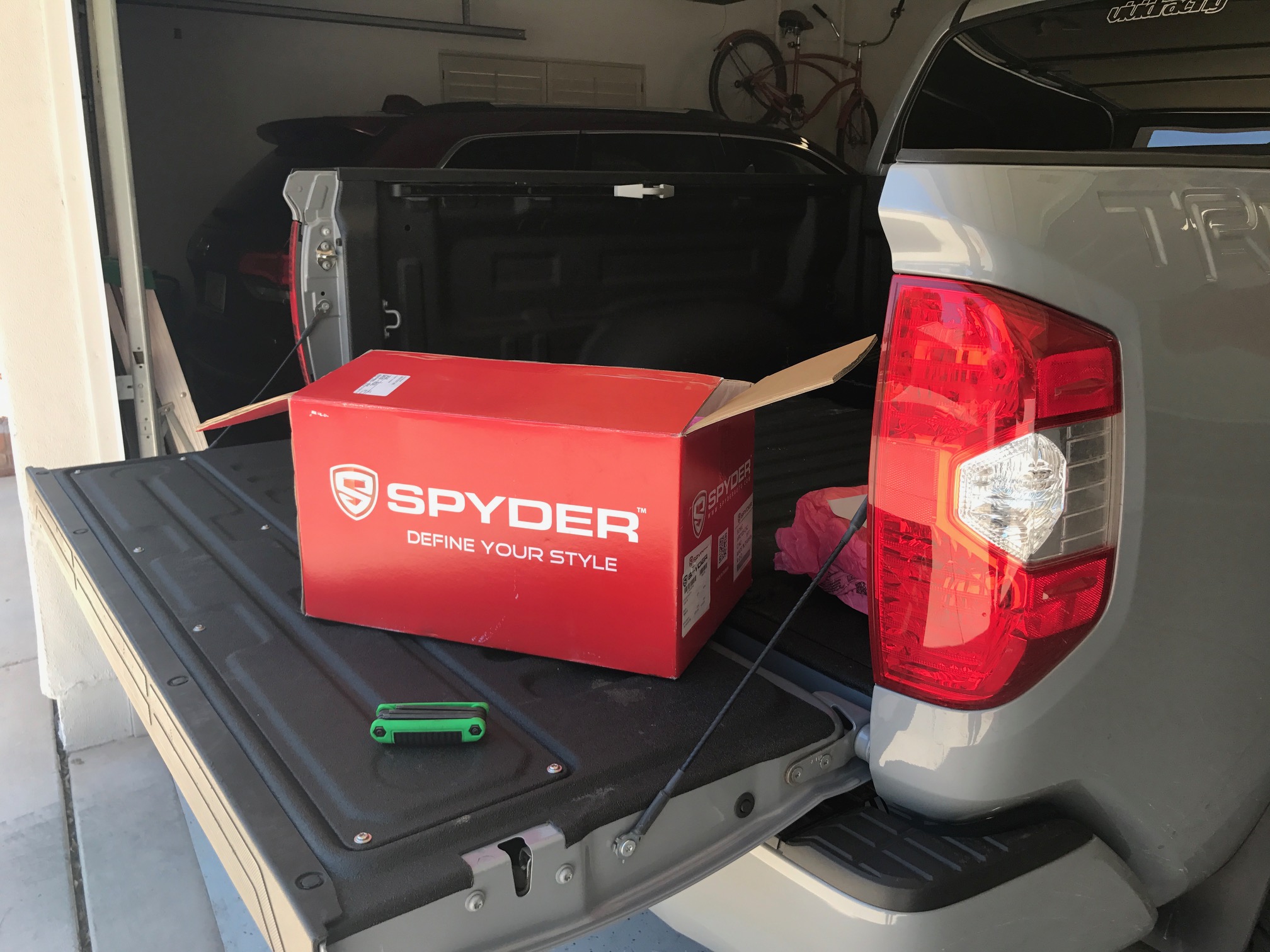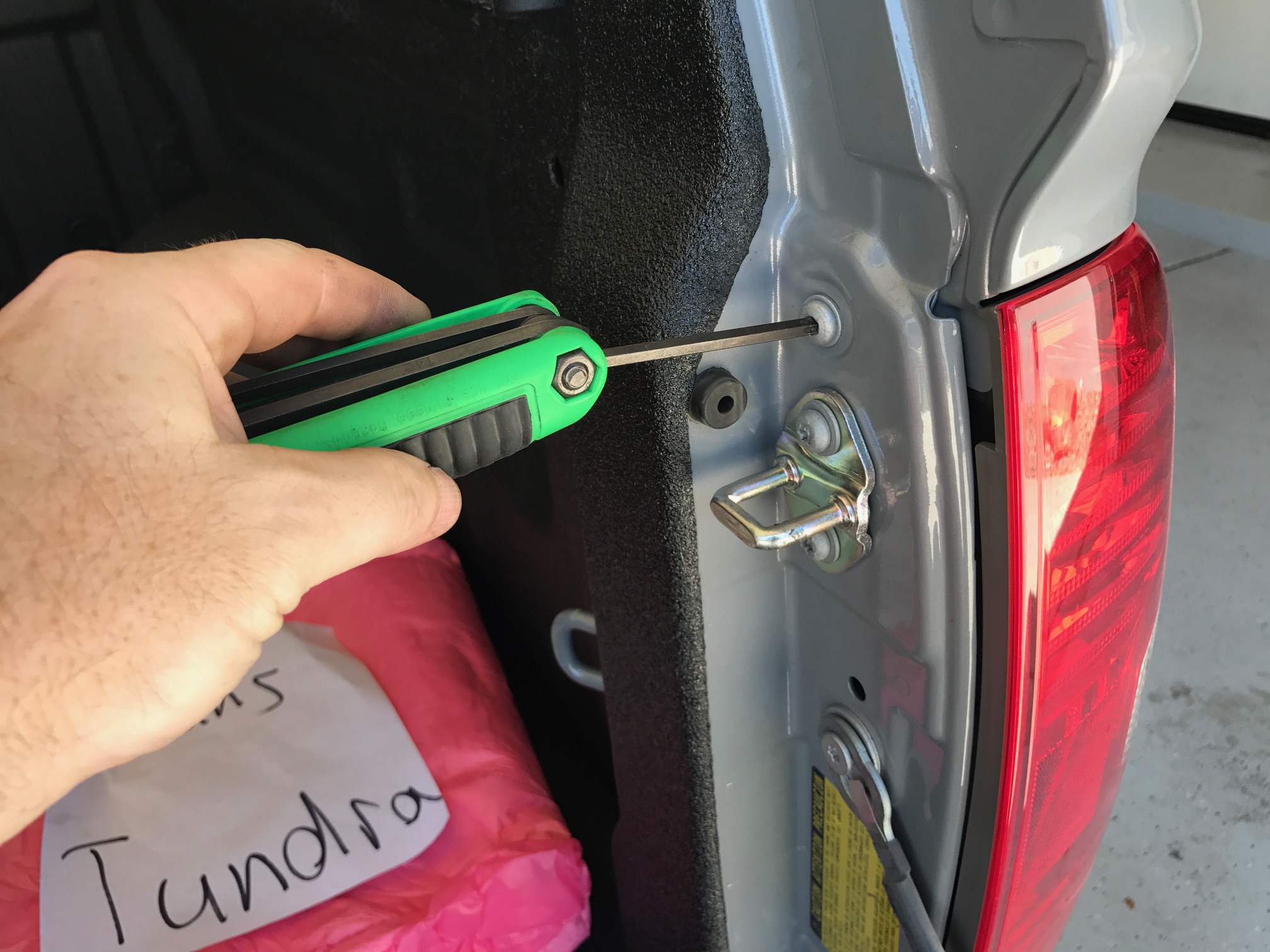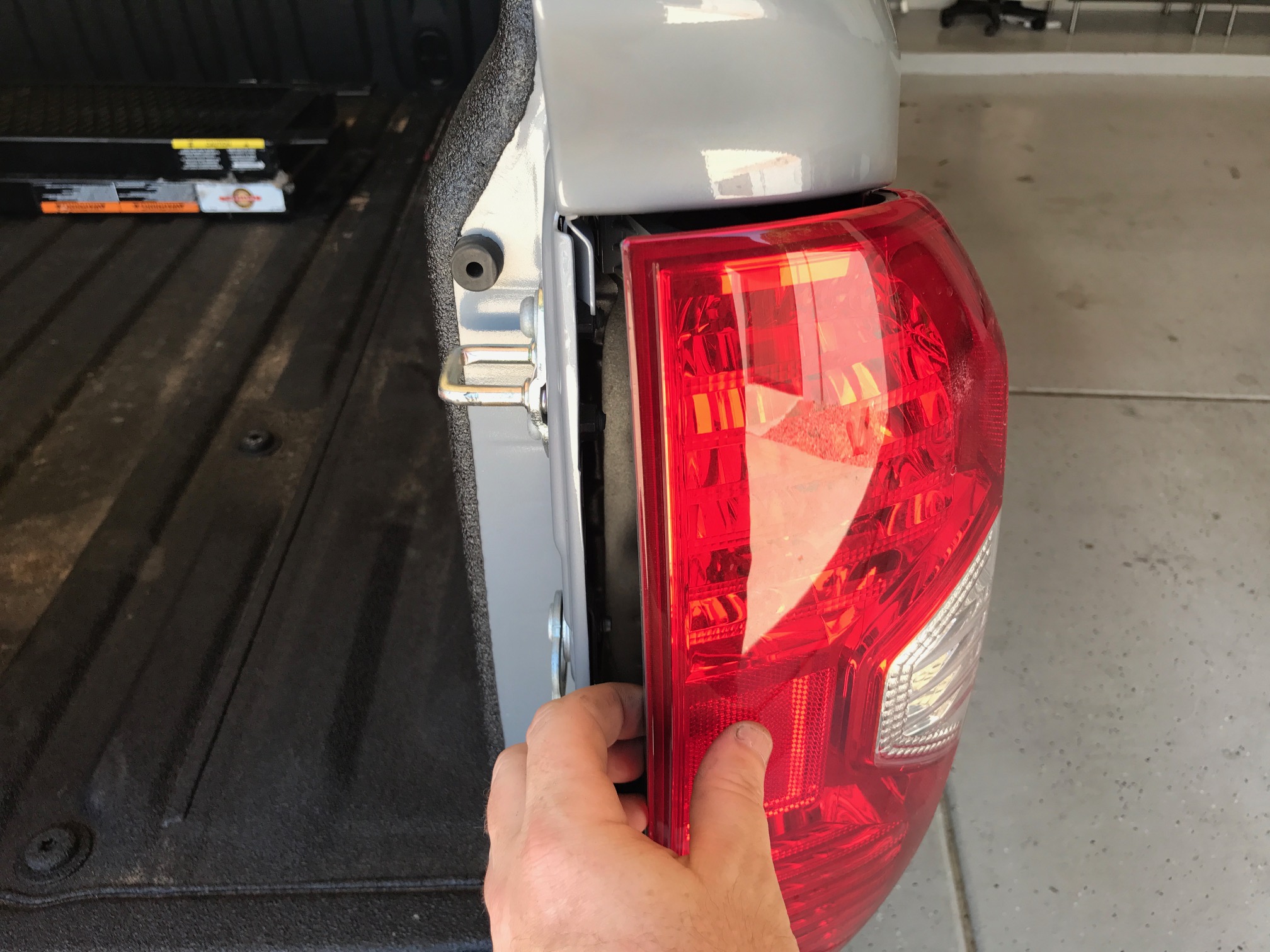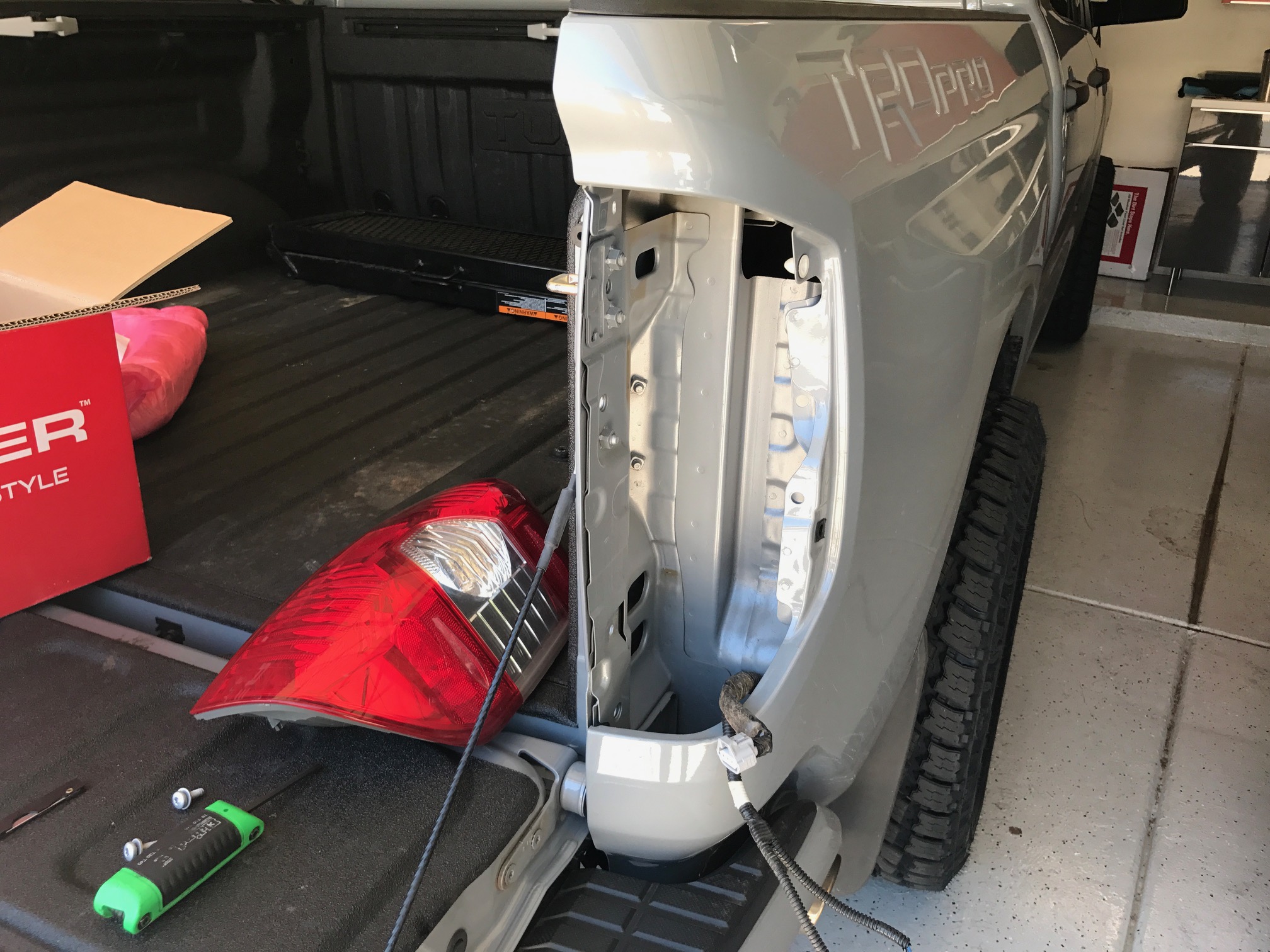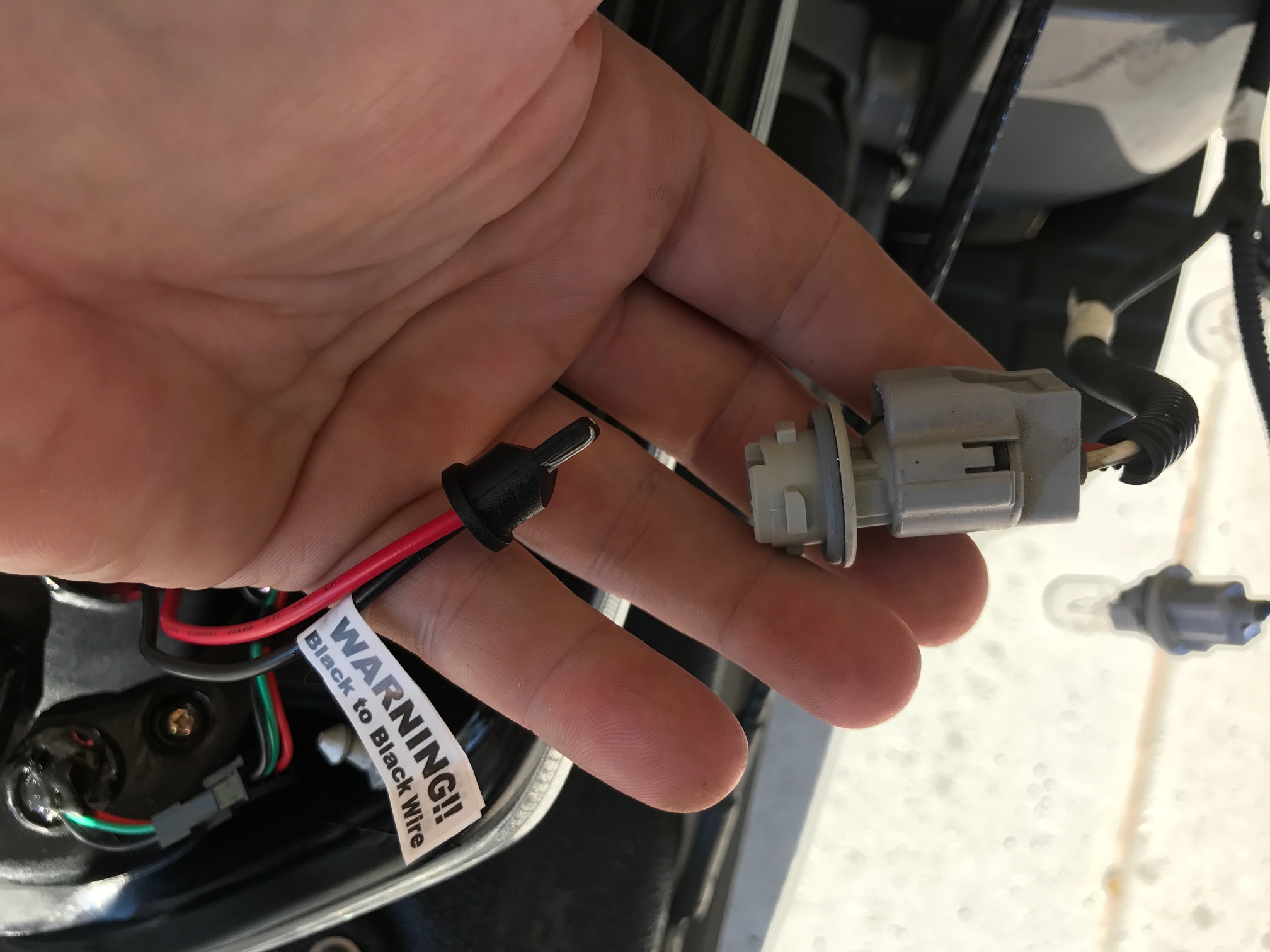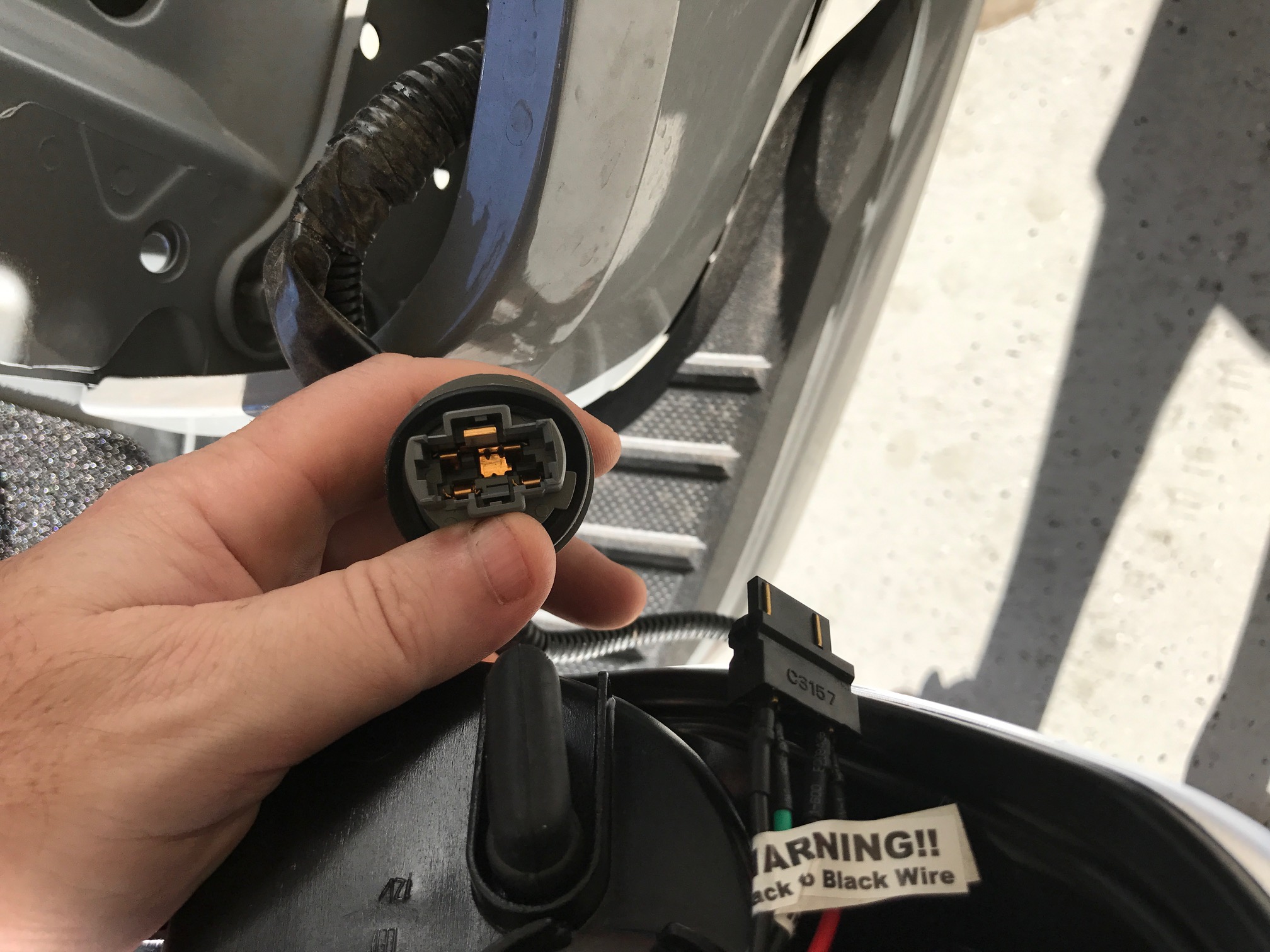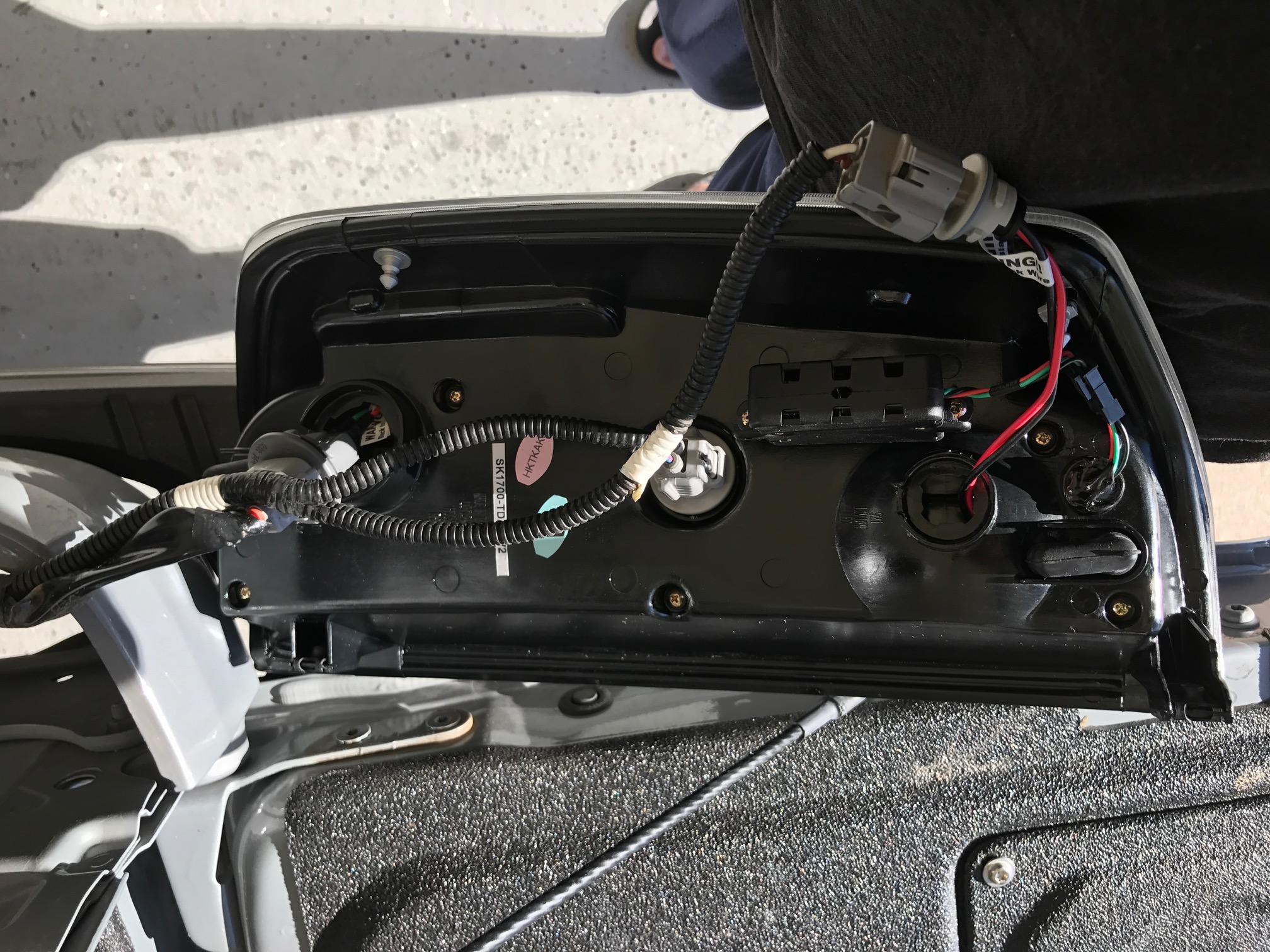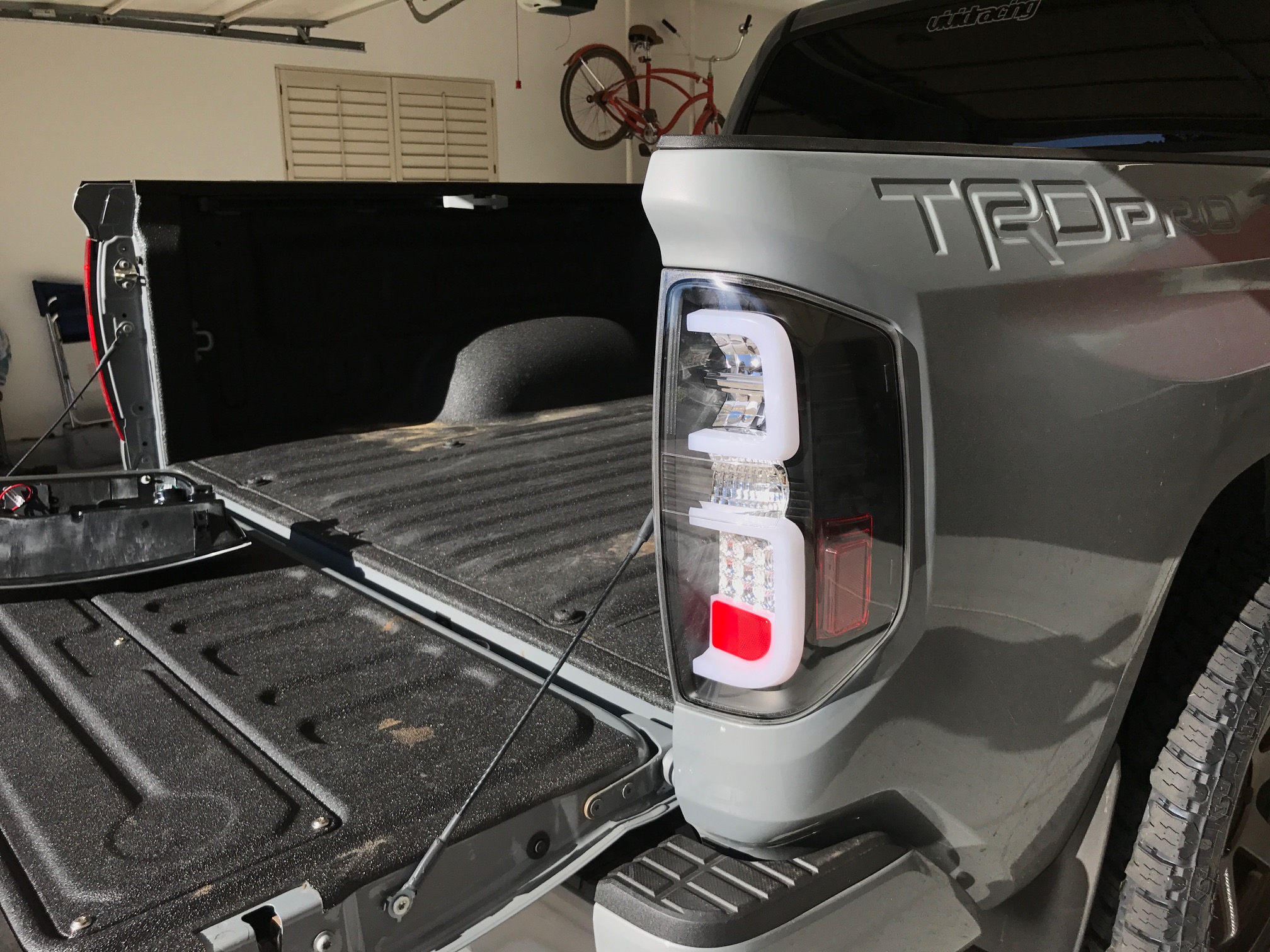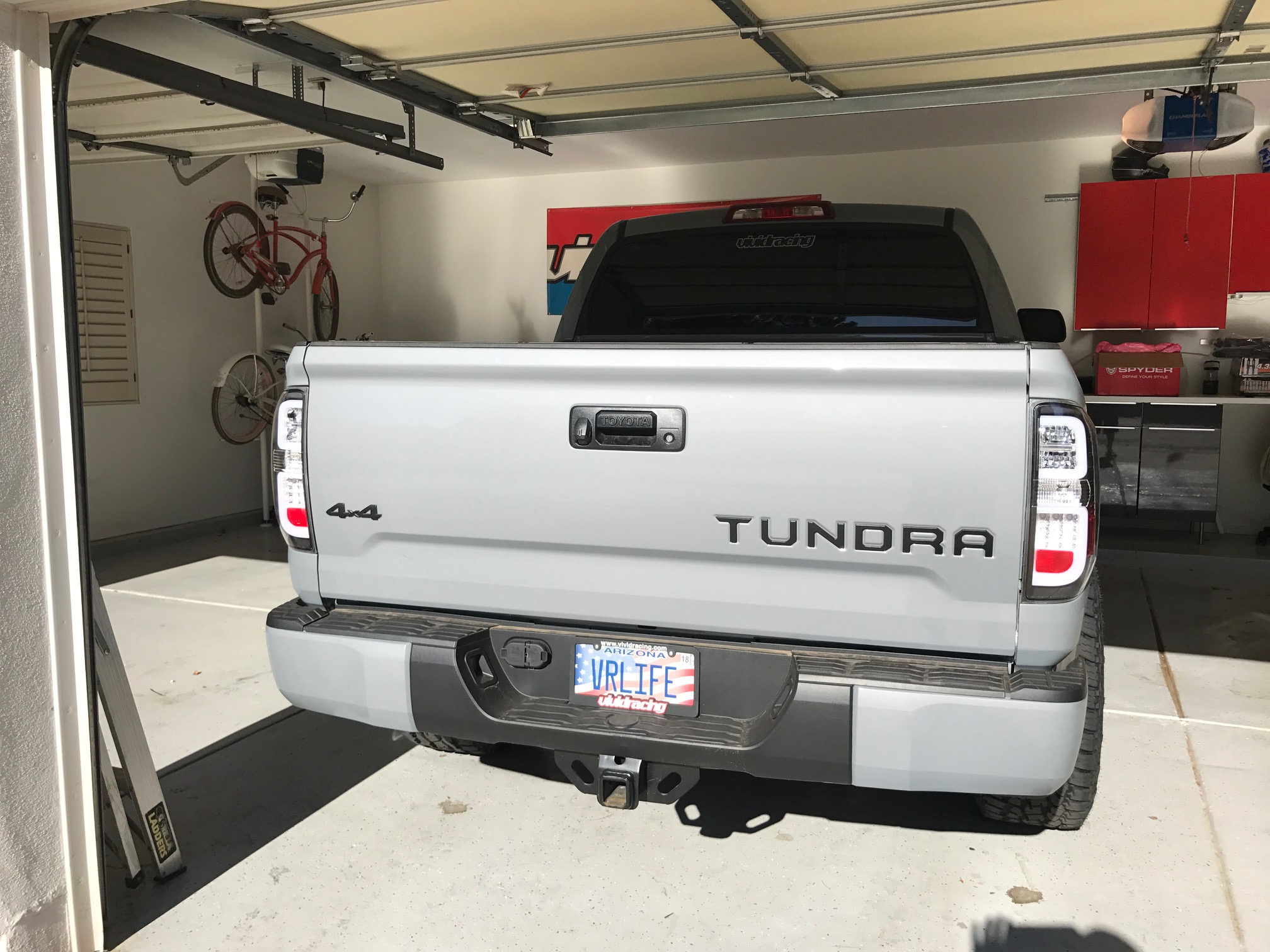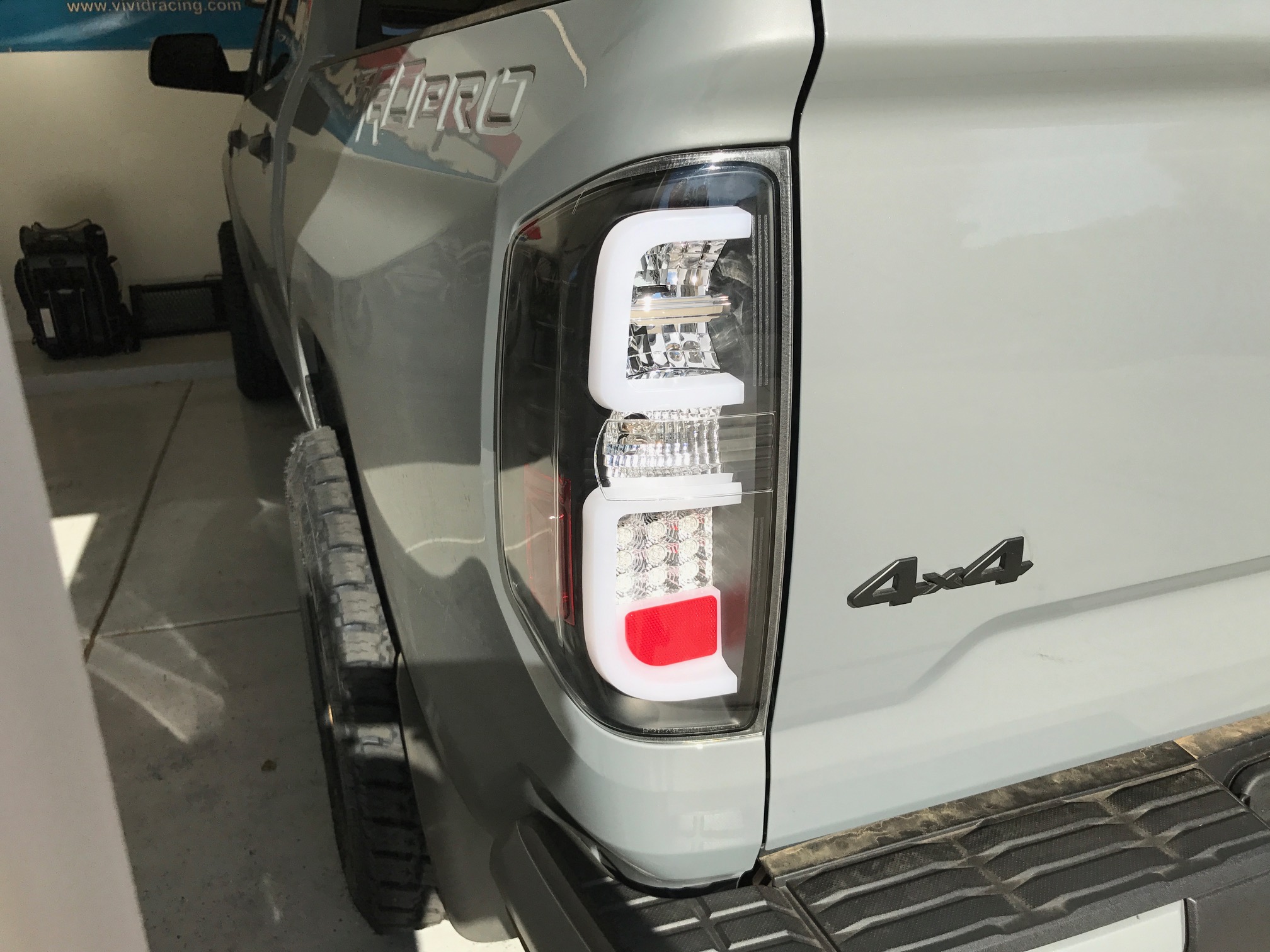 To avoid having your blinker go super fast, we recommend wiring in some resistors to each light that is now LED. We recommend this kind of resistor which can be purchased on Amazon fairly cheap.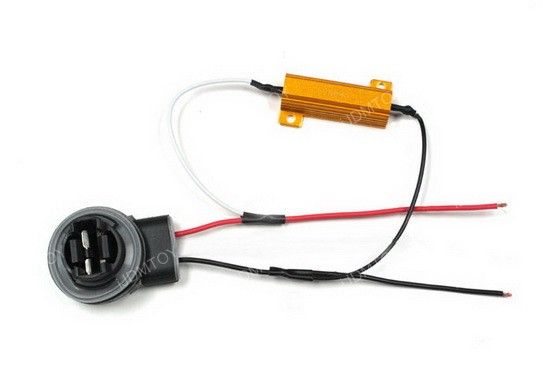 Final Photos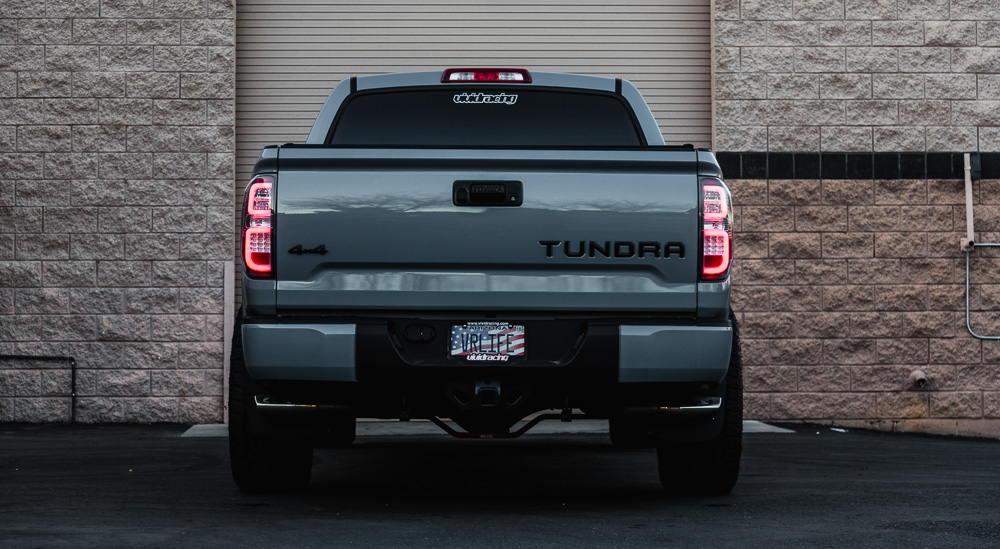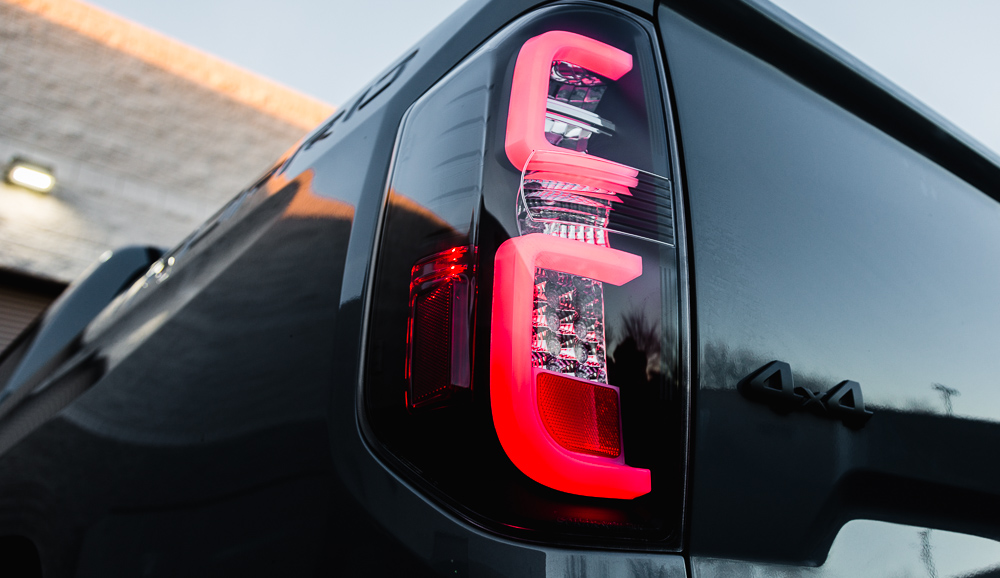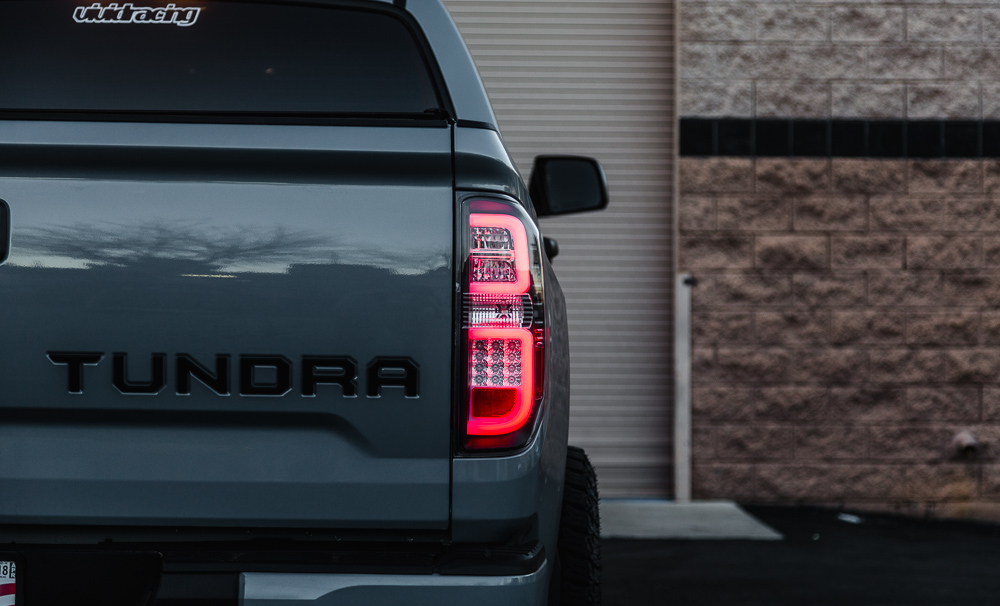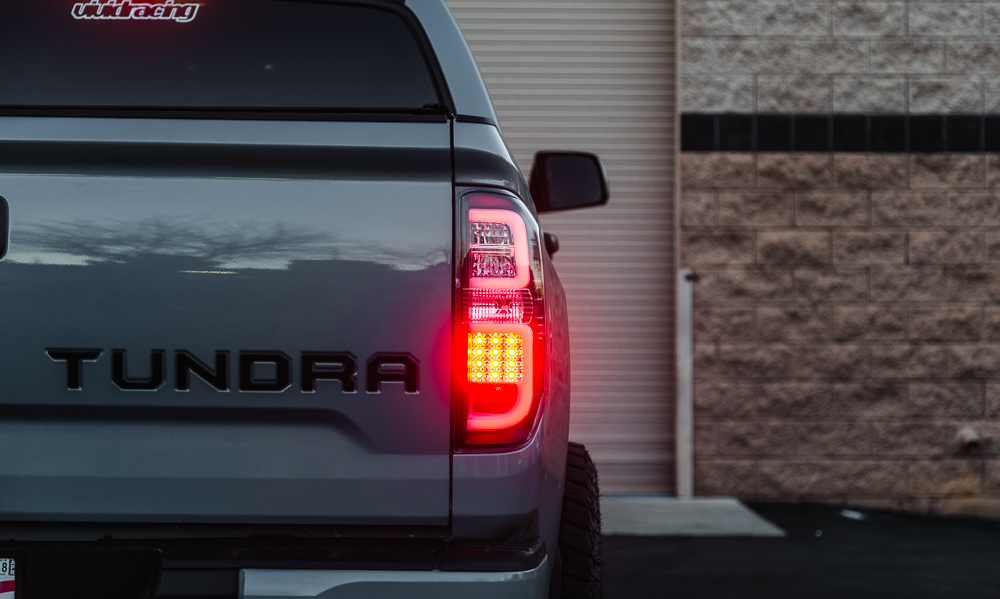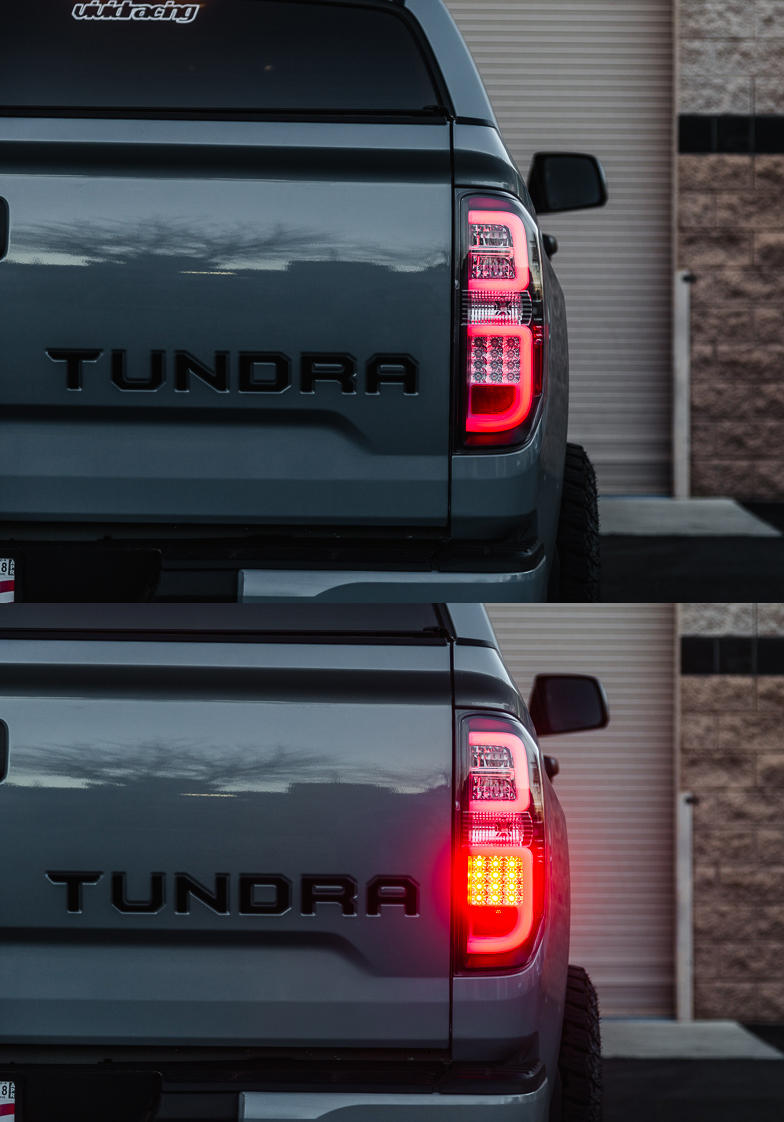 Related Images:
[See image gallery at www.vividracing.com]