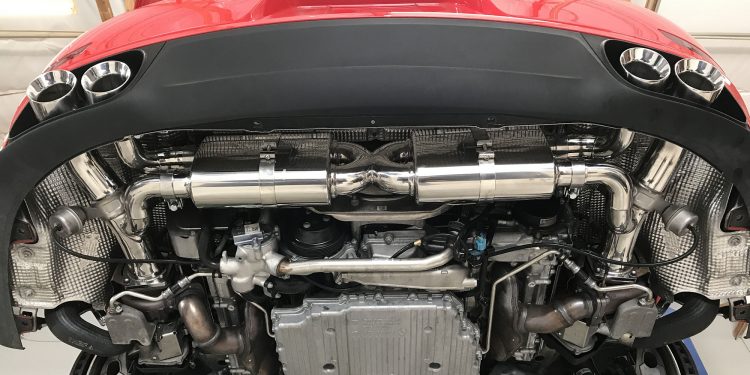 Porsche undoubtedly makes some of the best sports cars and supercars in the world. The average person would assume a Porsche 991 Turbo S would be more than powerful enough from the factory, but enthusiasts know there is always performance left on the table. Turbocharged vehicles respond greatly to aftermarket Exhaust systems as they allow the turbo to spin faster, ultimately making more power. Armytrix is extremely popular in the Porsche community for their great sounding exhaust systems, but also the Valvetronic technology that is built into their exhaust systems.
Armytrix vs Stock
As you can tell from the photos below, the Armytrix exhaust uses much smaller mufflers than the OEM exhaust. Combined with lightweight piping, you end up with pretty great weight savings. The Armytrix exhaust also features the Valvetronic system which allows you to route the exhaust through the mufflers or bypass them entirely with the press of a button. The tips are also arguably much better looking than the stock tips.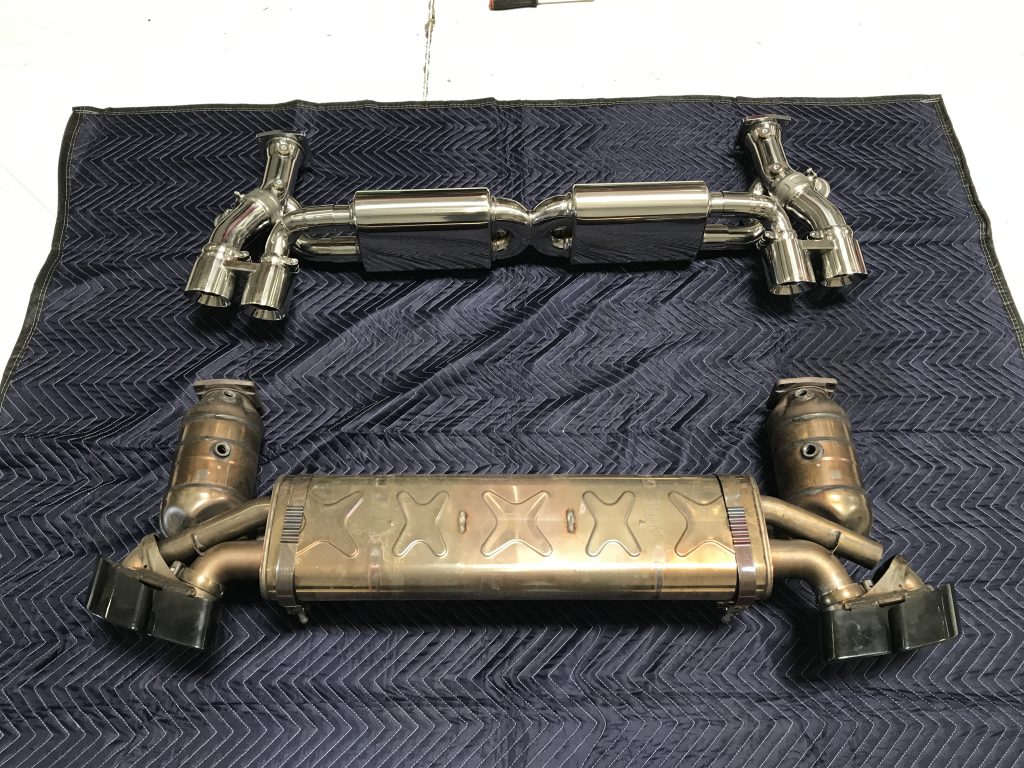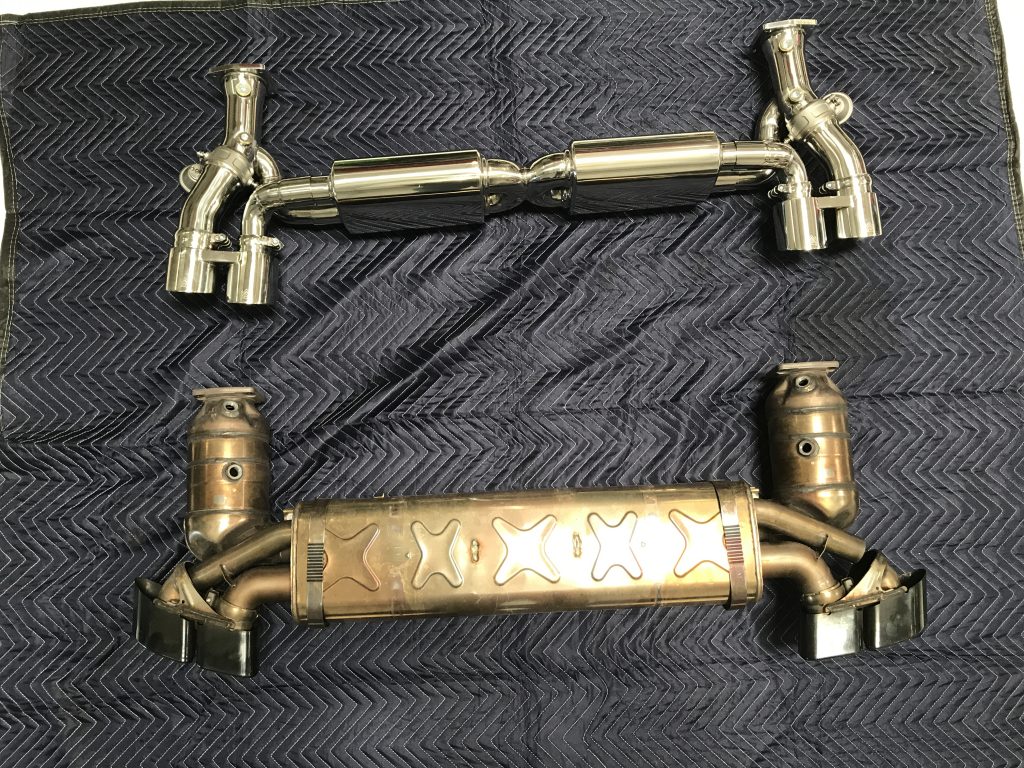 Installation
For something like this we recommend a professional shop install the exhaust system, but it can be done at home assuming you have the correct tools on hand. Installation requires the removal of the tail lights and rear bumper. Once those are out of the way, it's simply a matter of unbolting the factory exhaust and bolting on the Armytrix exhaust. Don't forget to plumb the Valvetronic system!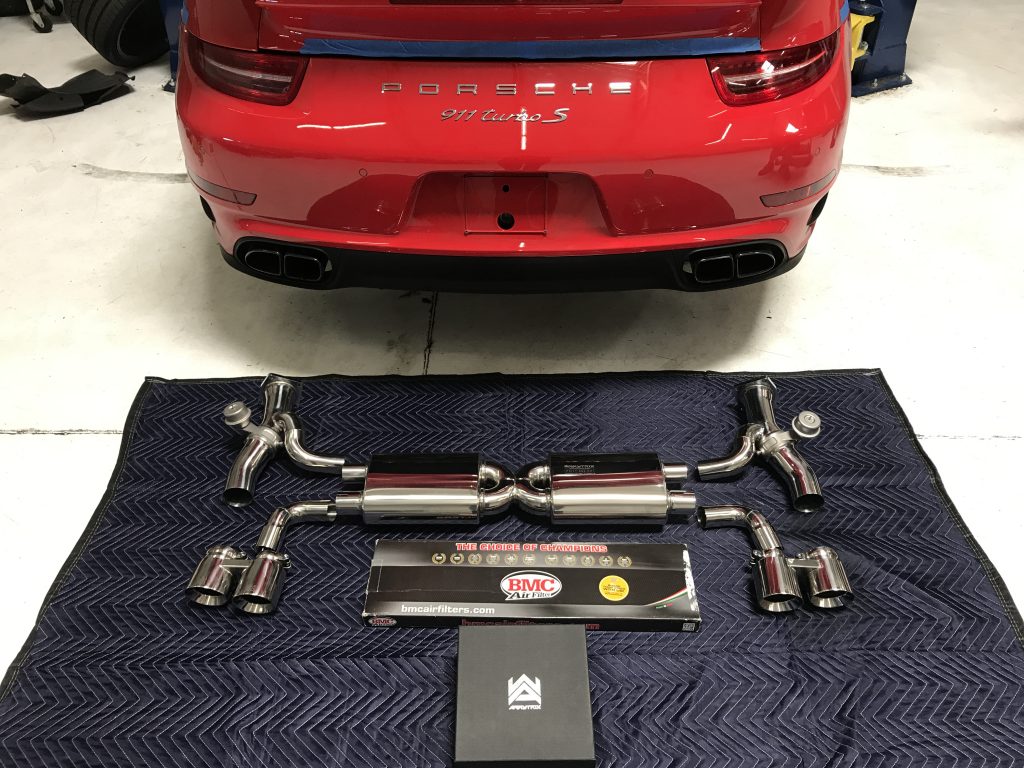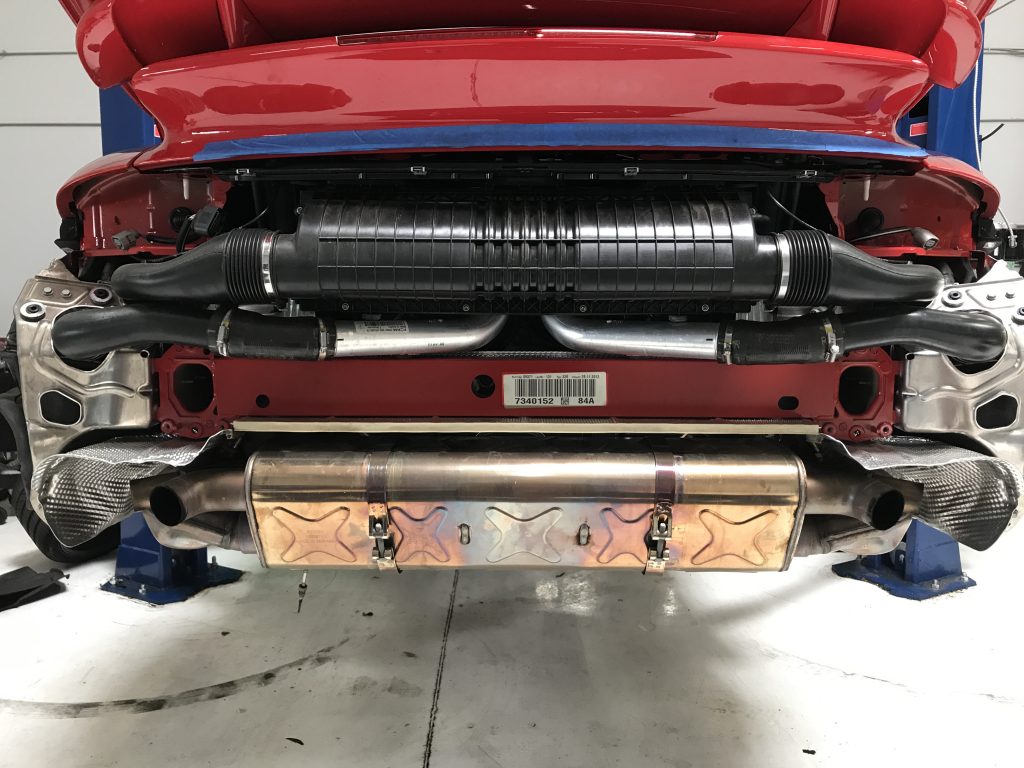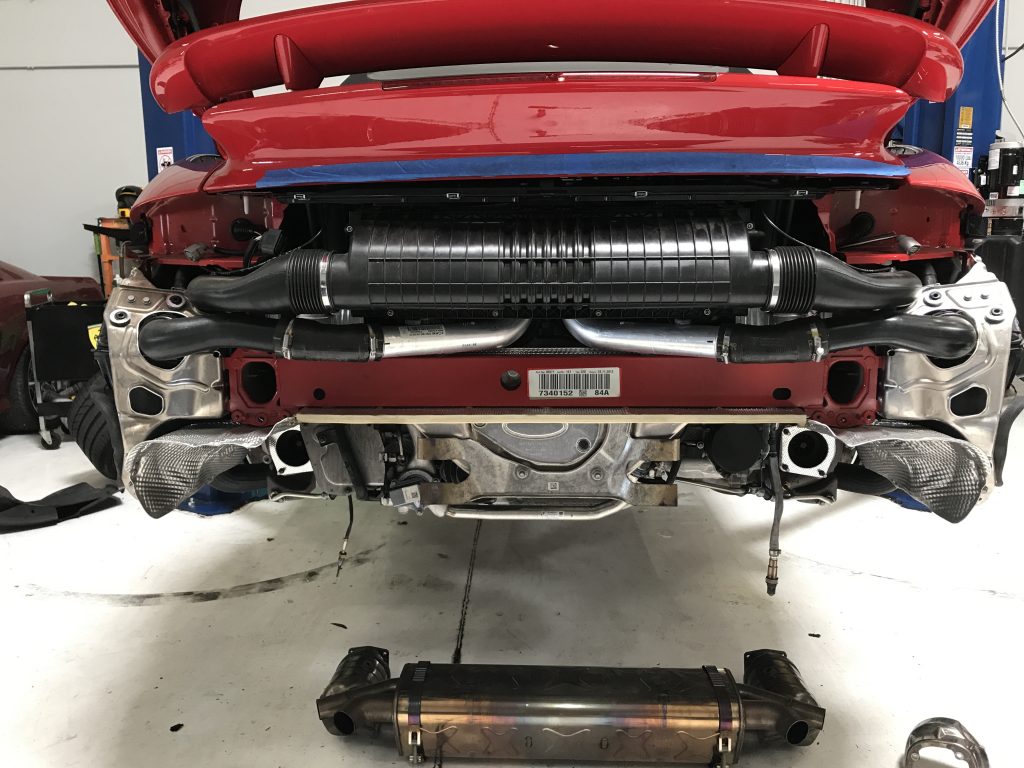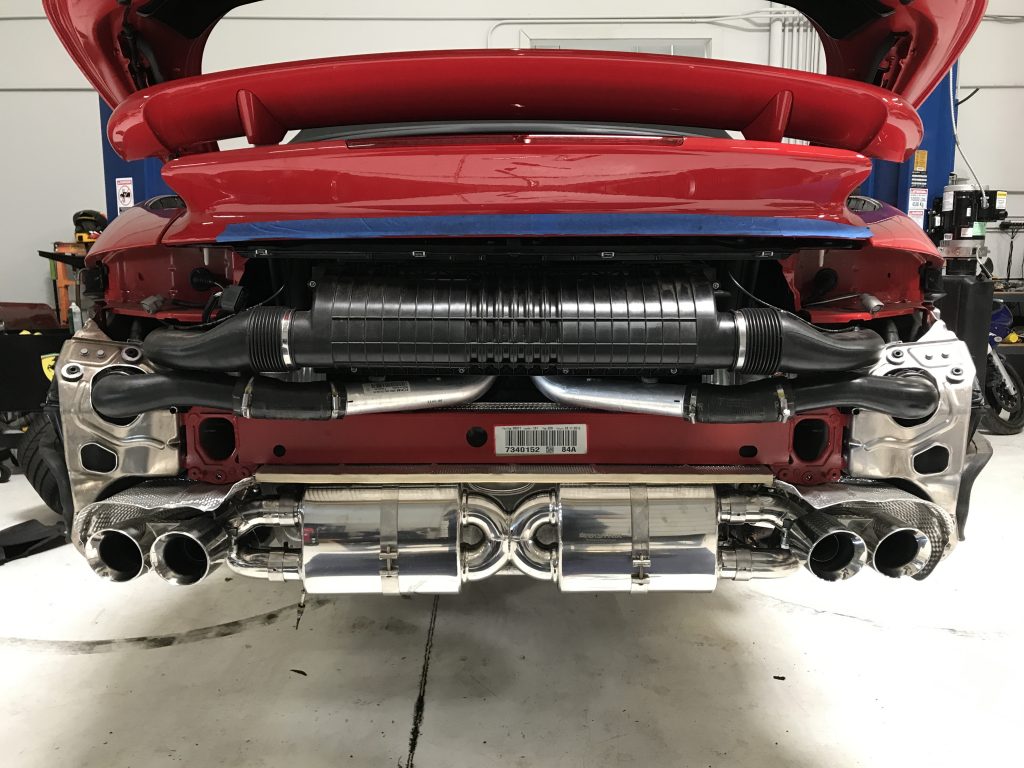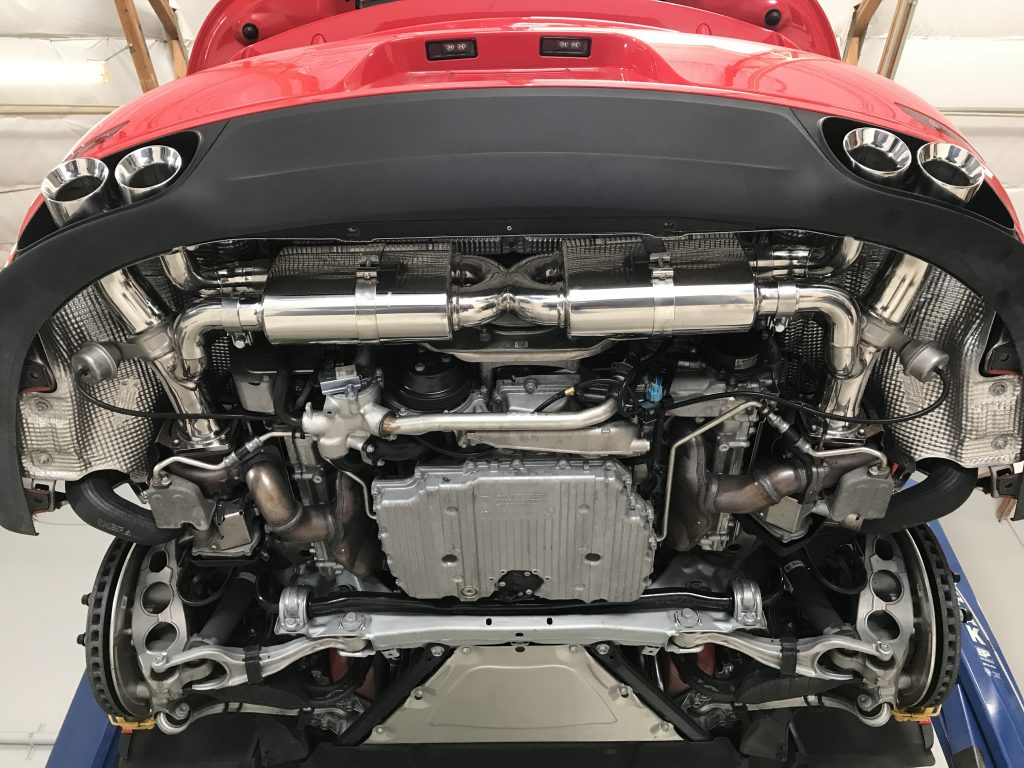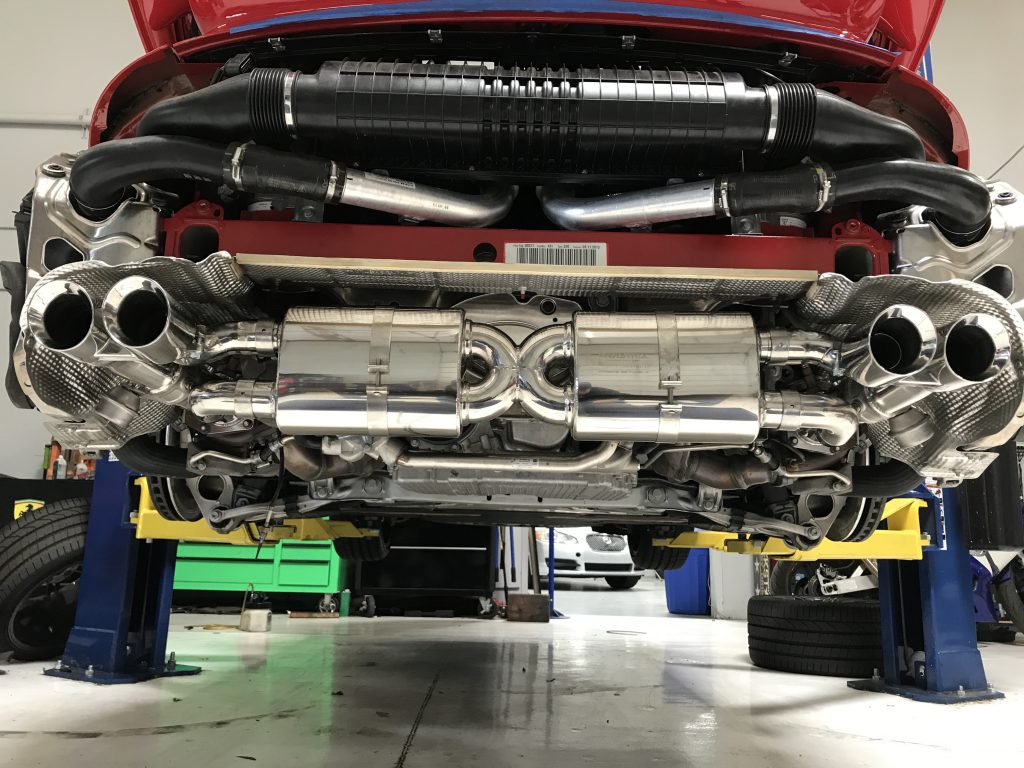 If you have any questions about the Armytrix Race Downpipes for Porsche 991 Turbo S or would like to purchase parts for your Porsche, please do not hesitate to contact us. We can be reached by phone at 1.480.966.3040 or via email at [email protected]
Related Images:
[See image gallery at www.vividracing.com]