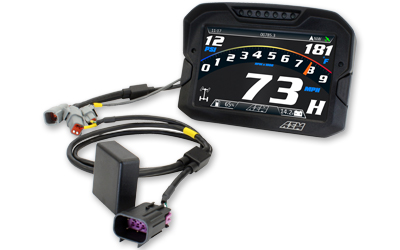 In the past, off-road racing was fairly hard to get into due to the high price of building a race vehicle. Part of the sudden rise of UTV racing is the much lower cost of building one compared to a race truck or race buggy. There is one big thing that all UTV racers struggle with: having all the information they need on their dashboard. AEM's new CD-7 and CD-5 digital dash kits for the RZR has a ton of features which really helps racers have all the information they need during the race.
The CD-5 and CD-7 dash feature an extremely bright, high contrast, sunlight readable 5" and 7" screens with integrated glare diffuser and shade hood. This allows you to see what the screen is displaying even in the brightest conditions. On the top of the dash are seven ultra-bright LEDs which can be programmed to light up at certain RPMs and flash when it's time to shift.
Four different display pages that include pertinent engine/vehicle data, 12-hour clock, odometer, and tachometer
Dedicated alarm page trigger for very high coolant temps
Race lap timing or navigation page with heading, direction time, and altitude (requires AEM GPS)
Vehicle diagnostics page
Alarm notifications on the four main screens for high coolant temp, low fuel, and low battery voltage
There are a ton of other awesome features about the CD-5 and CD-7 dash which you can check out on the product page. Overall this dash kit is really the ultimate solution for anyone who is racing their UTV. This dash kit is also awesome for simple trail riding in bright conditions such as the desert. The CD-5 Carbon will be available in March 2018, and the CD-7 dash is available right now.
If you have any questions about these AEM Digital Dash Kits, please do not hesitate to contact us. We can be reached by phone at 1.480.966.3040 or via email at [email protected]
| | | | | |
| --- | --- | --- | --- | --- |
| 30-5500-KIT | | AEM CD-7 Non-Data Logging 7 inch Digital Dash Display with Harness Kit Option Polaris RZR Models 14-17 | $1,298.99 | |
| 30-5502-KIT | | AEM CD-7 Non-Data Logging 7 inch Digital Dash Display with Vehicle Dynamics Module and Harness Kit Option Polaris RZR Models 14-17 | $1,599.00 | |
| 30-5501-KIT | | AEM CD-7L Data Logging 7 inch Digital Dash Display with Harness Kit Option Polaris RZR Models 14-17 | $1,699.00 | |
| 30-5503-KIT | | AEM CD-7L Data Logging 7 inch Digital Dash Display with Vehicle Dynamics Module and Harness Kit Option Polaris RZR Models 14-17 | $1,998.99 | |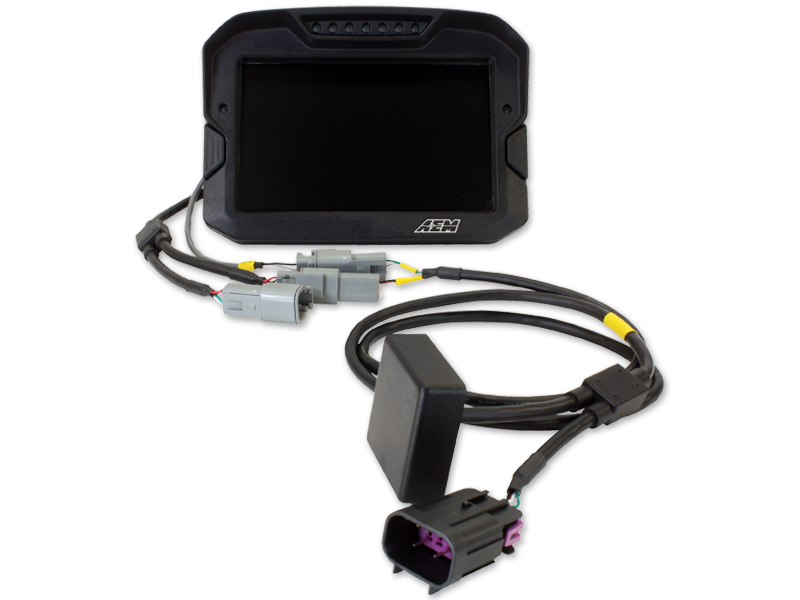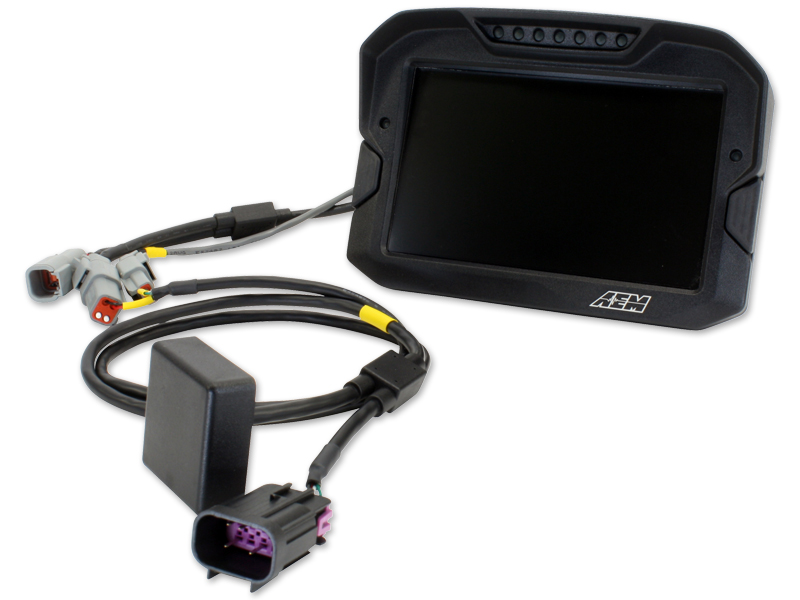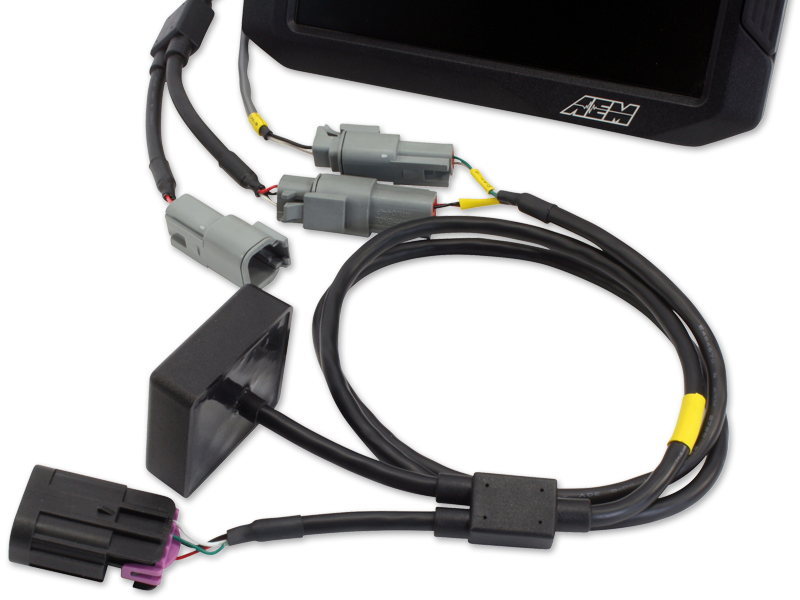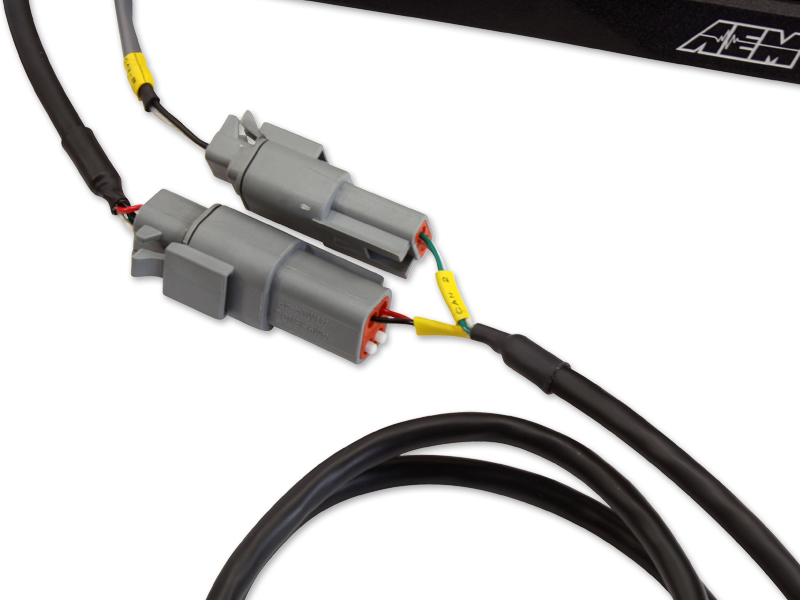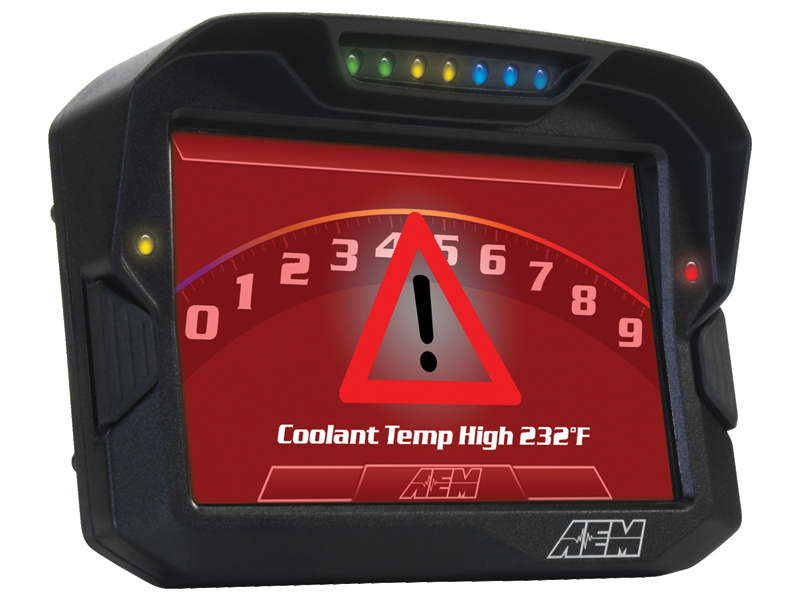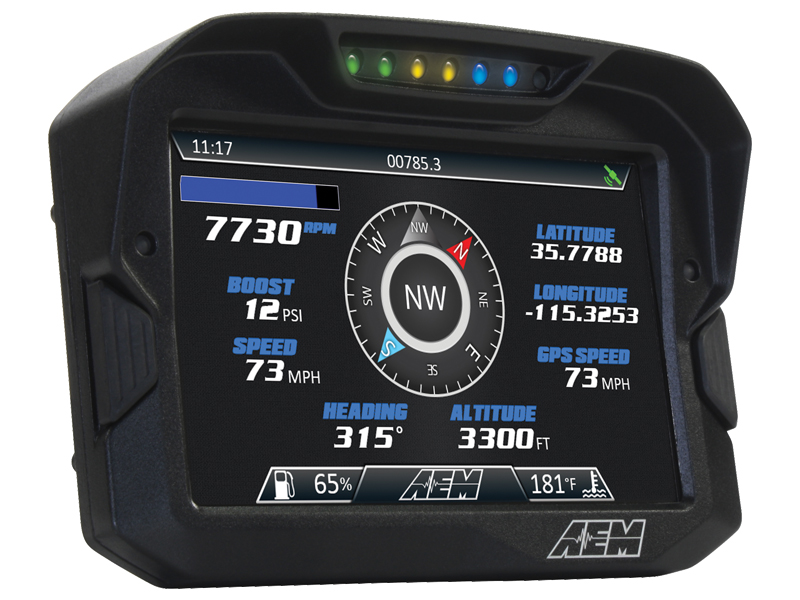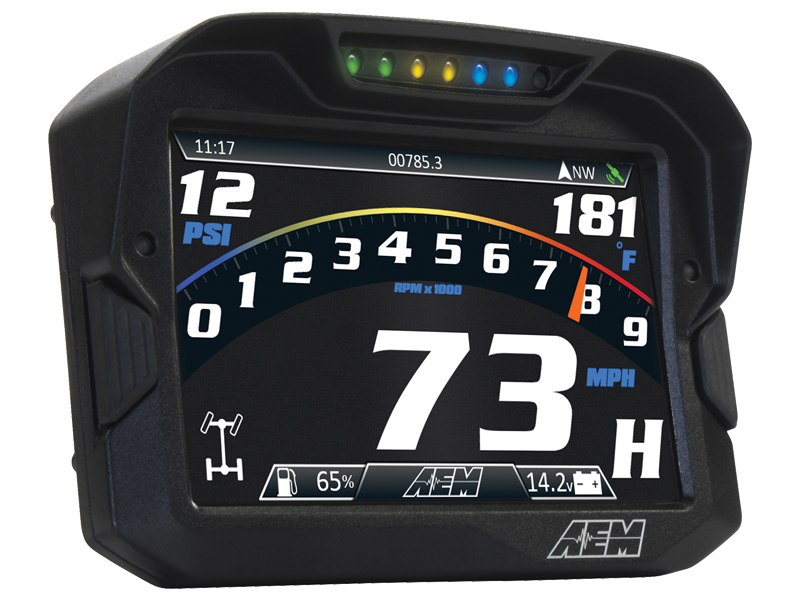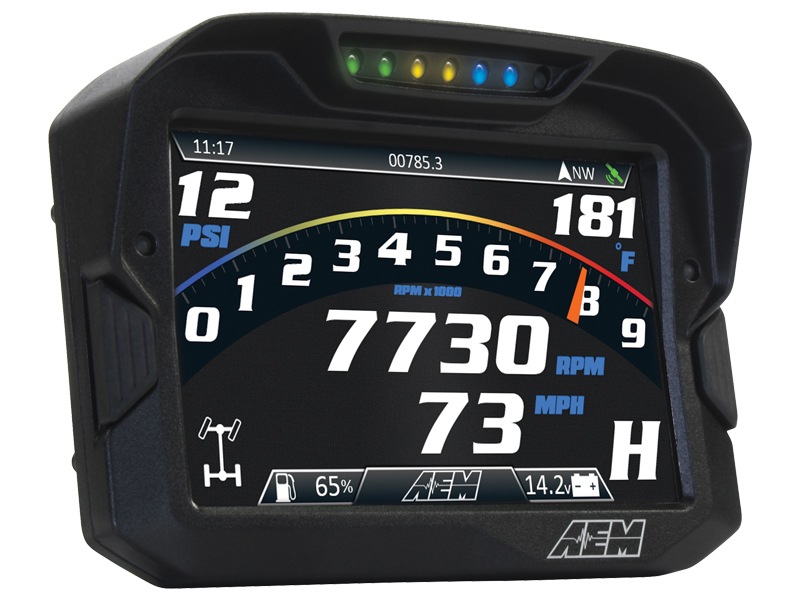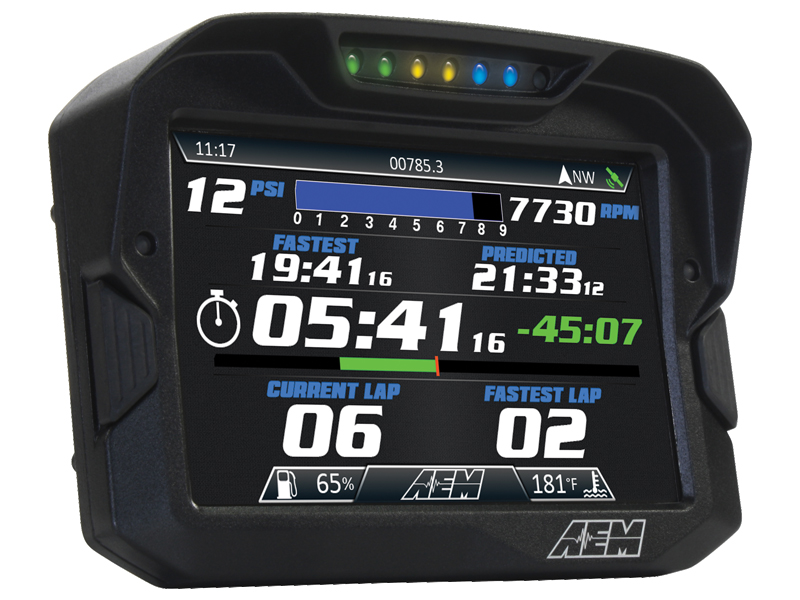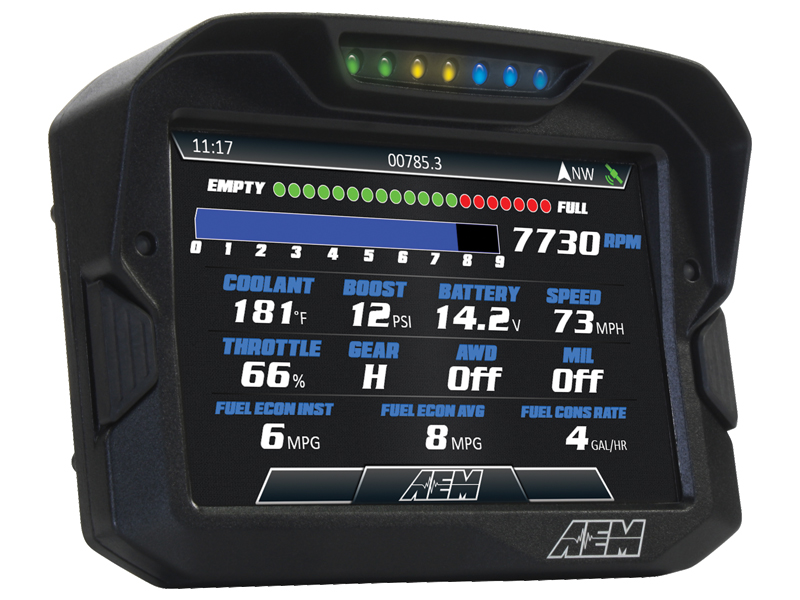 Related Images:
[See image gallery at www.vividracing.com]