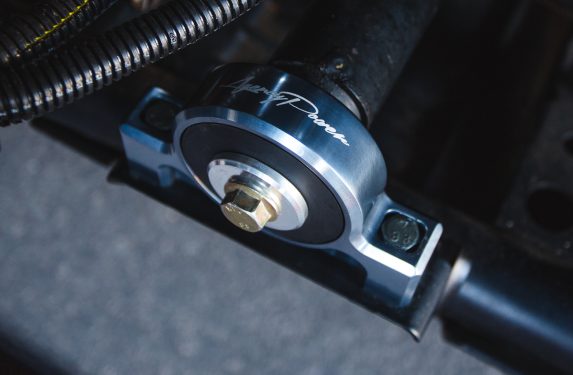 Increase Throttle Response, Acceleration and Create a solid Connection to the Chassis
One of the best modifications you can do to a vehicle is stiffening up the chassis by bracing or by upgrading mounts. When it comes to engine and transmission mounts, most factory vehicles come with rubber bushings installed. This will cause excess movement in the drivetrain, which leads to sluggish response and lack of power. By replacing the entire mount with an up-rated bushing and CNC brackets, you remove all "Slop" from these components.
Agency Power has just released the new Engine / Transmission mount combination for the Polaris RZR. As stated earlier, these work to stiffen up the connections of the Motor / Trans to the chassis. After installation, you will notice an immediate improvement in acceleration and throttle response. On top of that you will get a much longer service life due to the construction of the bushing. More details can be found on this product below by clicking the item listing.
If you have any questions regarding this product, please contact our UTV specialist Jeremy. He can be reached by phone at 1.480.966.3040 EXT 230 or via email at [email protected]
Click here to view our entire catalog of UTV / Powersport / SxS products
The Agency Power 3 piece Motor Mount Kit is made in the USA from billet 6061 aluminum. The parts are CNC machined to feature a sleek design with an OEM fitment. Each mount features a polyurethane bushing with a Shore Durometer of 88 to provide a perfect balance for weekend fun and competition needs. The mounts included machined aluminum spacers to fit with the factory motor mount tube or transmission bracket. Each mount has two locating dowel pins for a precision fitment. The mounts have been anodized in our Agency Power smoke gray finish and feature a laser engraved Agency Power text logo on top.
All Agency Power parts come with a limited lifetime warranty when you fill out the form here.
Features:
6061 CNC Machined Aluminum
88 Shore Durometer, Polyurethane Bushing
Anodized Smoke Gray Finish
Reduce Engine/Transmission Movement
| | | | | |
| --- | --- | --- | --- | --- |
| AP-RZR1-162 | | Agency Power 3 Piece Upgraded Motor Mount Kit Polaris RZR XP | XP4 1000 | $195.00 | |
| AP-RZR1-161 | | Agency Power 2 Piece Upgraded Motor Mount Kit Polaris RZR XP | XP4 1000 | $150.00 | |
| AP-RZRT-161 | | Agency Power 2 Piece Upgraded Motor Mount Kit Polaris RZR XP | XP4 Turbo | $150.00 | |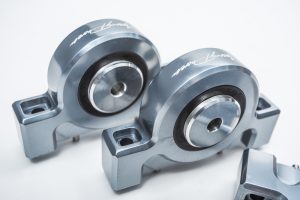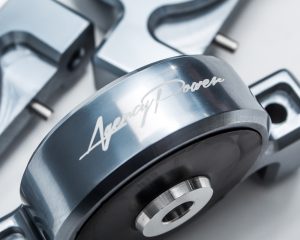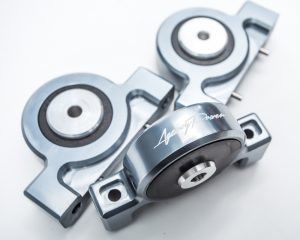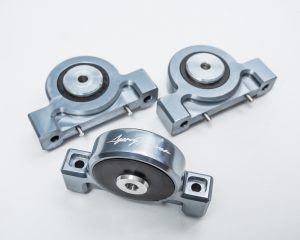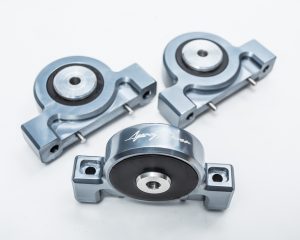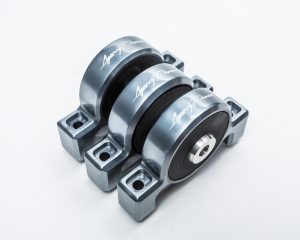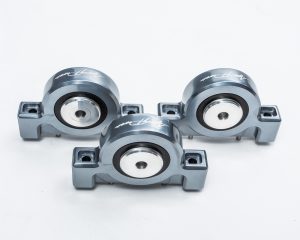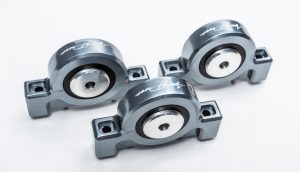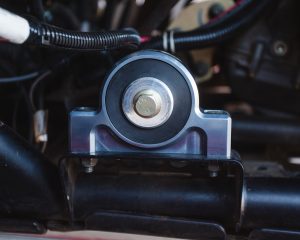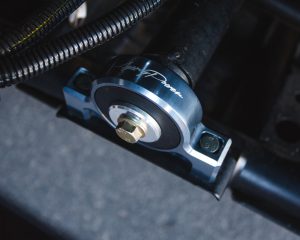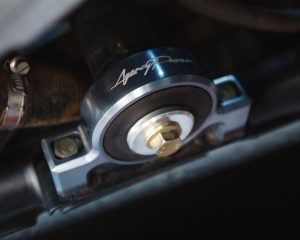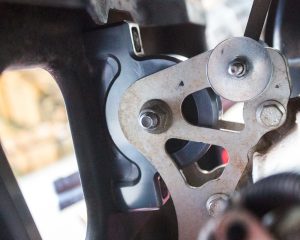 Related Images:
[See image gallery at www.vividracing.com]