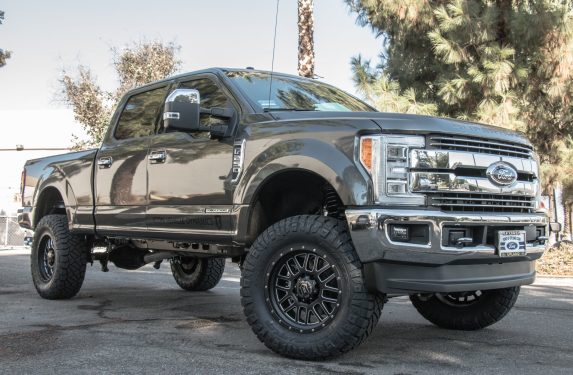 Icon Releases 2017+ F250/F350 complete 4.5″ lift Suspension System
For those of you who are itching to raise up their F250/F350, there is now a full optioned lift kit available from Icon Dynamics. This new package has everything you need to lift your truck 4.5″ from the factory ride height. This will allow for more ground clearance as well as added space for a larger wheel and tire set up. This kit is perfect for all aspects of driving including off-roading, towing and standard street driving. These packages are now shipping out from ICON, the full details are listed below in the description.
If you have any questions regarding Icon Vehicle Dynamic products, please contact us at 1.480.966.3040 or simply send an email to [email protected] A Performance specialist will be able to walk you through the steps to get the right product for your vehicle / application.
To view our entire lineup of Icon Vehicle Dynamic products click here
ICON Vehicle Dynamics is excited to announce the release of the 4.5" Suspension System lineup for 2017-UP Ford F250/F350 Super Duty 4WD trucks. Available in five pre-staged configurations each delivering a unique level of on and off-road performance, these 4.5″ suspension systems provide an approximate 50% increase in front wheel travel and allow for the fitment of larger and more aggressive tires up to 37″.
This ICON Vehicle Dynamics 4.5" suspension system is a great way to lift your 4WD 2017-UP Ford F250/350 Super Duty while drastically improving ride quality and performance. The Stage 2 system is perfect for on-road and off-road use including towing,job site duty and general off-road adventure. ICON's Stage 2 System is comprised of dual rate coil springs, Radius Arm Drop brackets, adjustable track bar, 5″ block kit, and ICON 2.5 Series internal reservoir front and piggyback reservoir rear shocks. With the endless hours ICON has spent testing and tuning our suspension components and shocks as a complete package, you can rest assured you have the best suspension solution on the market.
KEY FEATURES
Fits 2017-UP F250 / F350 4WD applications
Approximately 50% increased front wheel travel over stock
ICON-engineered dual rate coil springs deliver exceptional vehicle control over varying terrain
Radius arm drop brackets correct geometry and caster for optimal alignment specs
4-link system eliminates binding during articulation and maintains positive caster through the entire range of travel
ICON shocks feature vehicle specific tune for superior performance and ride quality
Shocks are fully rebuildable and revalvable
Corrosion resistant anodized shock body with 5/8″ shaft (2.0 Aluminum Series shocks)
Corrosion resistant CAD plated shock body with 7/8″ shaft (2.5 Series shocks)
FK Rod End bearings provide extended longevity and minimal deflection
ICON CDC Valve allows quick and easy end user compression adjustability
Lifetime guarantee against coil spring breakage or sag
Lifetime guarantee against ICON fabricated component breakage or manufacturer defect
Made in the USA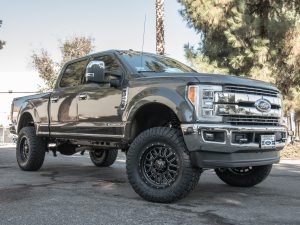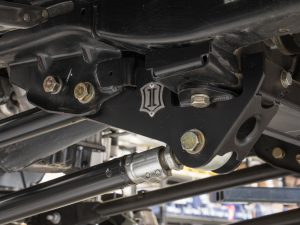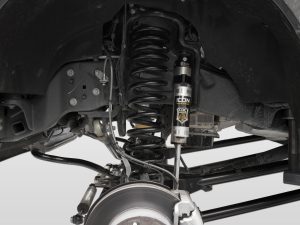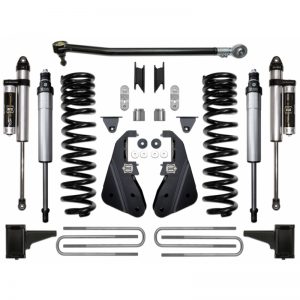 Related Images:
[See image gallery at www.vividracing.com]