The problem of Healing … or not Healing. And being loved. By God. Healed or not. Thirteen years ago, I wrote something titled, "Healing (or not)". Back then, it was strictly an analysis of what the Bible said. Now it's 2023. I've had some experience with healing. And with not healing. It's so much more real when it's our own life depending on being healed. Or not healed.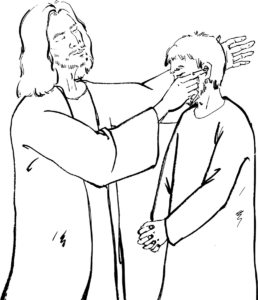 At the time, it was a friend who had cancer. Someone who was in the class I was leading. So I knew what was going on with her health.
Now, it's me with cancer. Almost three and a half years now. Surgery to remove it wasn't successful. Now I'm about to begin radiation treatment.
I had my planning sessions with the radiation oncologist. The last one was yesterday. Treatment begins in just over a week, after the computer models are built.
There's also the dreaded (for those of us over 50) colonoscopy coming up in a few days. That's when I find out whether prostate cancer, wherever it is, is my only problem. Or if they find something else. For those of you who've been through it, I'm on the five-year cycle. Not three. But then, not ten either. A previous abnormality made it five.
The problem of healing … or not Healing
So that's the backdrop for the problem of healing – or not healing. The woman in the original version was not healed. Me? Not yet. Will I be healed? Time will tell.
What follows is mostly the original version. I'll try to not add too much to it. Somehow, I missed it many years ago when I moved from one hosting site to another, so it's been many years since it's been available. But when I started to write something for this "Don't waste your cancer" series about the radiation prep, I thought about it. Then had to go back through old backups and archives to find it.
Now, it's going to be a chance to see how I felt Thirteen years ago. And then, in part 2, we'll look into Jesus bringing Lazarus back from the dead. Finally, we'll get to the one that started this thought train, which will probably be titled, "The problem of praying to be healed", Then we'll see how I feel about things now.
Why go through that? Well, it's probably giving away something, but – I do believe, in my head at least, that if we aren't healed by God then our task is to bring Him glory through the way we deal with not being healed. Yes, He still does deserve our praise and He does deserve our thanks. Whatever we go through in this short life, no matter how we feel about it sometimes, is more than worth it compared to what awaits us.\ in the next life.
The thing is – we need to get the head knowledge to our hearts. And only God can do that for us, through His Holy Spirit.
Healing (or not)
And so, with that as the backdrop, let's take a look at Healing (or not) from November 13, 2010. Other than a few new comments, the only changes will be formatting/wording to make it fit in with the new design and functional features.
I'll add some new comments in this font and color.
---
God's Wrath Against Mankind
Rom 1:18 For the wrath of God is revealed from heaven against all ungodliness and unrighteousness of men, who by their unrighteousness suppress the truth. 19 For what can be known about God is plain to them, because God has shown it to them. 20 For his invisible attributes, namely, his eternal power and divine nature, have been clearly perceived, ever since the creation of the world, in the things that have been made. So they are without excuse.
Rom 1:21 For although they knew God, they did not honor him as God or give thanks to him, but they became futile in their thinking, and their foolish hearts were darkened. 22 Claiming to be wise, they became fools, 23 and exchanged the glory of the immortal God for images resembling mortal man and birds and animals and creeping things.
…
That's from the Apostle Paul's letter to the Romans (from the English Standard Version).
Before getting into this – I need to say that the feeling to write about this subject came to me this past Friday. Saturday night I learned that a dear member of our church – who had a previous bout with cancer 19 years ago – is facing it yet again. Then questions came into my mind about whether to write this – or if it would be better to wait a while – or just drop it.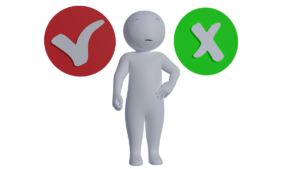 So I "talked to God" about it. I talked to my wife about it.
Given that I felt the inspiration to do the topic, it seems that not writing it could be to go against God's will. Whether or not it shows up on the site now, later, or never – will be entirely up to that person. For all I know, it was meant to be written just for her, or maybe for her now, and for others later. The only thing I know for sure is that I feel a need to write it.
Of course, I now also know I wrote it for myself as well. And, just as it was written for whoever read it back in 2010, it's also here for whoever God leads to it here in 2023 and for however long it stays available.
Jesus healed people
That Jesus healed people in the Bible is well known.
And He did it in many ways.
Jesus Heals Many – Matthew
8:14-16 pp — Mk 1:29-34; Lk 4:38-41
Mt 8:14 When Jesus came into Peter's house, he saw Peter's mother-in-law lying in bed with a fever. 15 He touched her hand and the fever left her, and she got up and began to wait on him.
Here Jesus went to a house, saw someone with a fever, and just by His touch healed her from something that would likely have been fatal in those days. Not only that, but so quickly and so completely that she began to wait on Him right away.
Mt 8:16 When evening came, many who were demon-possessed were brought to him, and he drove out the spirits with a word and healed all the sick. 17 This was to fulfill what was spoken through the prophet Isaiah:
"He took up our infirmities
and carried our diseases."
And then, in the very next verses, people were brought to Jesus. He healed them by speaking.
Or, consider the following sequence of events.
A Dead Girl and a Sick Woman – Matthew
9:18-26 pp — Mk 5:22-43; Lk 8:41-56
Mt 9:18 While he was saying this, a ruler came and knelt before him and said, "My daughter has just died. But come and put your hand on her, and she will live." 19 Jesus got up and went with him, and so did his disciples.
Mt 9:20 Just then a woman who had been subject to bleeding for twelve years came up behind him and touched the edge of his cloak. 21 She said to herself, "If I only touch his cloak, I will be healed."
Mt 9:22 Jesus turned and saw her. "Take heart, daughter," he said, "your faith has healed you." And the woman was healed from that moment.
Mt 9:23 When Jesus entered the ruler's house and saw the flute players and the noisy crowd, 24 he said, "Go away. The girl is not dead but asleep." But they laughed at him. 25 After the crowd had been put outside, he went in and took the girl by the hand, and she got up. 26 News of this spread through all that region.
While Jesus was on His way to heal the dead girl, a sick woman merely touched Jesus and was healed.
And then there's this amazing event …
The Faith of the Centurion – Matthew
8:5-13 pp — Lk 7:1-10
Mt 8:5 When Jesus had entered Capernaum, a centurion came to him, asking for help. 6 "Lord," he said, "my servant lies at home paralyzed and in terrible suffering."
Mt 8:7 Jesus said to him, "I will go and heal him."
Mt 8:8 The centurion replied, "Lord, I do not deserve to have you come under my roof. But just say the word, and my servant will be healed. 9 For I myself am a man under authority, with soldiers under me. I tell this one, 'Go,' and he goes; and that one, 'Come,' and he comes. I say to my servant, 'Do this,' and he does it."
Mt 8:10 When Jesus heard this, he was astonished and said to those following him, "I tell you the truth, I have not found anyone in Israel with such great faith. 11 I say to you that many will come from the east and the west, and will take their places at the feast with Abraham, Isaac and Jacob in the kingdom of heaven. 12 But the subjects of the kingdom will be thrown outside, into the darkness, where there will be weeping and gnashing of teeth."
Mt 8:13 Then Jesus said to the centurion, "Go! It will be done just as you believed it would." And his servant was healed at that very hour.
… where Jesus healed someone who was some distance away.
healing … or not Healing – does faith make a difference?
There are some who say that it's the faith of the people that's most important. And if someone is not healed, it's due to a lack of faith on their part. More faith would have resulted in healing for those who are not healed. At least that's the claim.
I submit there's no reason to believe that's the case. There are instances in the New Testament where references are made to what the Prophet Isaiah said. For instance – remember Matthew 8:16-17 above?
Mt 8:16 When evening came, many who were demon-possessed were brought to him, and he drove out the spirits with a word and healed all the sick. 17 This was to fulfill what was spoken through the prophet Isaiah:
"He took up our infirmities
and carried our diseases."
So – yes – faith was an important ingredient. But it wasn't the only one.
It was also God's will that was involved. And that's where things can get rather messy. At least from our point of view.
---
Side trip to Isaiah to see the suffering and glory of the servant (Jesus)
At this point, the original version – "Healing (or not)" went into Jesus bringing Lazarus back from the dead. But not in this update. After 13 years of experience, (hopefully) growth, and having been through a time when I was healed, in the face of either death or permanent organ damage the likely outcomes, I want to take this in a different direction.
Rather than move to another event, let's get into the Isaiah prophecy from Matthew 8:16-17. Then part two will take up Lazarus. barring something else coming up, part three will be the conclusion of this short series where I examine where I'm at right now. BTW – as I'm beginning this, it's not a really good place. And yet, I fully expect that writing this will put me in a good place. If not, at least a better place. More on that in what I expect will be part 3.
Here's the entire passage from Isaiah for context. The specific reference from Matthew is underlined.
The Suffering and Glory of the Servant
Isa 52:13 See, my servant will act wisely;
he will be raised and lifted up and highly exalted.
Isa 52:14 Just as there were many who were appalled at him—
his appearance was so disfigured beyond that of any man
and his form marred beyond human likeness—
Isa 52:15 so will he sprinkle many nations,
and kings will shut their mouths because of him.
For what they were not told, they will see,
and what they have not heard, they will understand.
Isa 53:1 Who has believed our message
and to whom has the arm of the LORD been revealed?
Isa 53:2 He grew up before him like a tender shoot,
and like a root out of dry ground.
He had no beauty or majesty to attract us to him,
nothing in his appearance that we should desire him.
Isa 53:3 He was despised and rejected by men,
a man of sorrows, and familiar with suffering.
Like one from whom men hide their faces
he was despised, and we esteemed him not.
Isa 53:4 Surely he took up our infirmities
and carried our sorrows,
yet we considered him stricken by God,
smitten by him, and afflicted.
Isa 53:5 But he was pierced for our transgressions,
he was crushed for our iniquities;
the punishment that brought us peace was upon him,
and by his wounds we are healed.
Isa 53:6 We all, like sheep, have gone astray,
each of us has turned to his own way;
and the LORD has laid on him
the iniquity of us all.
Isa 53:7 He was oppressed and afflicted,
yet he did not open his mouth;
he was led like a lamb to the slaughter,
and as a sheep before her shearers is silent,
so he did not open his mouth.
Isa 53:8 By oppression and judgment he was taken away.
And who can speak of his descendants?
For he was cut off from the land of the living;
for the transgression of my people he was stricken.
Isa 53:9 He was assigned a grave with the wicked,
and with the rich in his death,
though he had done no violence,
nor was any deceit in his mouth.
Isa 53:10 Yet it was the LORD'S will to crush him and cause him to suffer,
and though the LORD makes his life a guilt offering,
he will see his offspring and prolong his days,
and the will of the LORD will prosper in his hand.
Isa 53:11 After the suffering of his soul,
he will see the light of life and be satisfied;
by his knowledge my righteous servant will justify many,
and he will bear their iniquities.
Isa 53:12 Therefore I will give him a portion among the great,
and he will divide the spoils with the strong,
because he poured out his life unto death,
and was numbered with the transgressors.
For he bore the sin of many,
and made intercession for the transgressors.
A short intro to The Suffering and Glory of the Servant
This is one of those moments when I'm sure the excerpt below was meant to be here. I just couldn't write anymore yesterday. As I said, I'm not in a really fabulous place right now. Sometimes my depression problem gets in the way. And it was yesterday. Big Time. So I shut down my computer for the day.
Now, here I am the next morning, and I came across/was led to what follows. It's so on target.
I just came across a comment someone made when my first wife died five years ago. "We are forever grateful that she paid the price of her discipleship." She "stands tall" among people who have "worked for our comfort and edification.… Her direct contribution to our ministry is, without a doubt, one of the greatest gifts we have ever received." The phrase "paid the price of her discipleship" struck me. It's the kind of phrase you might use of someone who faced persecution or volunteered for some dangerous mission. Ann didn't volunteer or do something of that kind. She was totally disabled with multiple sclerosis. For the last decade or so, she couldn't even speak. Yet somehow she exercised a ministry to people.
This vision of Yahweh's servant gives me a possible clue to the way she "paid the price of her discipleship." It speaks of the servant "laying down a reparation offering"; maybe the way Ann handled her disability was a kind of offering to God. Lots of details in this passage are difficult to interpret (it's one of the trickier passages in Hebrew in the Old Testament), but the big picture is clear. Someone has gone through extreme suffering. Mostly if not entirely it's suffering at the hands of other people, which makes it different from being ill, but a common feature is that the person has to face the question of what to do with the experience, how to handle it. I almost described the person as the "victim" but then I realized that one aspect of the question is whether you agree to be a victim. The servant in the vision could decline to be a victim and instead could turn his experience into a kind of offering to God, which makes him an active agent instead of a mere victim. That's the way he pays the price of his discipleship. 1
This is what I've always thought this issue of healing (or not) should be about. The author's wife was in a far worse situation than I am. And yet, think about what you just read. Sometimes God doesn't heal us. But that doesn't mean God doesn't love us.
Check the inset box for a different view of the faith/healing question. Both arrive at the same conclusion but take a different path to get there.
Why doesn't God always heal us?
Having said that, what you just read is the conclusion. How did the author, and me as well, get to the conclusion that God won't always heal us, even though He loves us? Or no matter how strong our faith is?
Oh yeah. One more question. Exactly what do we think God heals?
Let's look again at the underlined verse, along with the one right after it. By the way, the fact that the subsequent verse isn't included by Matthew doesn't mean we shouldn't consider it. Jewish people in Jesus' time knew their scriptures very well. They had to. They had to memorize it, because they didn't have printed Torahs. And they certainly didn't have electronic versions of their scripture with commentaries by dozens or hundreds of well-known Rabbis.
Therefore, it was common practice to mention some portion of a passage from scripture, with the full expectation that the listeners knew the complete reference. So with that in mind, here are the two verses I mentioned.
Isa 53:4 Surely he took up our infirmities
and carried our sorrows,
yet we considered him stricken by God,
smitten by him, and afflicted.
Isa 53:5 But he was pierced for our transgressions,
he was crushed for our iniquities;
the punishment that brought us peace was upon him,
and by his wounds we are healed.
The excerpts below explain what's happening in these two verses, within the context of Jesus' life. Therefore, we should be able to gain some important insights for our own lives. Almost the entire excerpt was highlighted by others who read the book. So it meant something to somebody. Let's check it out.
The phrase "with His stripes we are healed" may cause questions in your mind. Of what are we healed? Are we healed of physical diseases? Is that the primary meaning of it? I am going to let Simon Peter interpret this by the inspiration of the Spirit of God. First Peter 2:24 says, "Who his own self bare our sins in his own body on the tree, that we, being dead to sins, should live unto righteousness: by whose stripes ye were healed." Healed of what? Peter makes it quite clear that we are healed of our trespasses and sins. Now notice that marvelous sixth verse. It begins with "all" and ends with "all." "All we like sheep have gone astray"—not some of us, but all of us. What is really the problem with mankind? What is your basic and my basic problem? It is stated in this clause: "We have turned every one to his own way." That is our problem. Man has gone his way, neglecting God's way. And the Scripture further says: "There is a way which seemeth right unto a man, but the end thereof are the ways of death" (Prov. 14:12). Another proverb admonishes: "In all thy ways acknowledge him, and he shall direct thy paths" (Prov. 3:6). Although our Lord Jesus said, "… I am the way, the truth and the life: no man cometh unto the Father, but by me" (John 14:6), we have turned every one to his own way.
It starts right off with that question I asked as well. The answer is, I believe, critical to understanding the title issue: The problem of healing … or not Healing … and being loved.
We are healed of our sins. But even they aren't the real target of healing. The thing we need to be healed of is our inner nature. Our evil desires. Being sick/ill, whether it be a common cold or a debilitating fatal disease, isn't what we need healing for. Their existence is a byproduct of living in a fallen world. A consequence of what we call "original sin".
Let's look at just one example of Jesus healing someone.
Ten Healed of Leprosy
Lk 17:11 Now on his way to Jerusalem, Jesus traveled along the border between Samaria and Galilee. 12 As he was going into a village, ten men who had leprosy met him. They stood at a distance 13 and called out in a loud voice, "Jesus, Master, have pity on us!"
Lk 17:14 When he saw them, he said, "Go, show yourselves to the priests." And as they went, they were cleansed.
Lk 17:15 One of them, when he saw he was healed, came back, praising God in a loud voice. 16 He threw himself at Jesus' feet and thanked him—and he was a Samaritan.
Lk 17:17 Jesus asked, "Were not all ten cleansed? Where are the other nine? 18 Was no one found to return and give praise to God except this foreigner?" 19 Then he said to him, "Rise and go; your faith has made you well."
For more on another issue that shows up from the healing of the ten lepers, please check out the adjacent inset box.
It's very clear in this event. Ten men were physically healed. But only one was saved. But look how it's worded. "made you well". So ten were healed, and one was made well. But what does that mean? Physically, all were made well. So this must be something else Something more than physical. With that in mind, here's the meaning of the Greek word we read as "made well".
σῴζω, σωτηρία, σωτήρ, σωτήριος
From adj. * σαϝος, σάος "safe" contracted to σῶς (Homer. Attic, σῶος Ionic and koine), we have the factitive verb σαόω, σαώσω, ἐσάωσα, "to make safe, sound," 1. "to deliver from a direct threat," 2. "to bring safe and sound out of a difficult situation." Apart from the pres. we find the contracted forms σώσω, ἔσωσα (for * ἐσάωσα) etc. The isolated pres. σαόω was replaced by * σωίζω, σῷζω, first Hom. Od., 5, 490 and Hes. Op., 376 vl.4 After Hom. we find the nomen agentis σωτήρ (Pind., Hdt.) and the derived σωτηρία and σωτήριος. Since the verb σῴζω and the noun σωτηρία are largely par. in meaning and use, whereas σωτήρ and σωτήριος present special problems, the latter will be treated only after the first two even though this does not follow the historical development. 2
And just what is that direct threat? It's the second death. Going to Hell. As mentioned earlier, physical healing is temporary. Everyone healed, miraculously or not, will eventually die. But being made well by Jesus, being saved, that's forever.
"And the LORD hath laid on him the iniquity of us all." Isaiah is making it clear that when Christ died on the cross He was merely taking your place and mine. He had done nothing amiss. He was holy, harmless, undefiled, separate from sinners. He was the Substitute whom the love of God provided for the salvation of you and me.
Jesus died on the cross for our salvation. Here's Jesus' words during the Last Supper, when He told us this.
The Lord's Supper – Matthew
26:17-19 pp — Mk 14:12-16; Lk 22:7-13
26:20-24 pp — Mk 14:17-21
Mt 26:26-29 pp — Mk 14:22-25; Lk 22:17-20; 1Co 11:23-25
Mt 26:17 On the first day of the Feast of Unleavened Bread, the disciples came to Jesus and asked, "Where do you want us to make preparations for you to eat the Passover?"
Mt 26:18 He replied, "Go into the city to a certain man and tell him, 'The Teacher says: My appointed time is near. I am going to celebrate the Passover with my disciples at your house.' " 19 So the disciples did as Jesus had directed them and prepared the Passover.
Mt 26:20 When evening came, Jesus was reclining at the table with the Twelve. 21 And while they were eating, he said, "I tell you the truth, one of you will betray me."
Mt 26:22 They were very sad and began to say to him one after the other, "Surely not I, Lord?"
Mt 26:23 Jesus replied, "The one who has dipped his hand into the bowl with me will betray me. 24 The Son of Man will go just as it is written about him. But woe to that man who betrays the Son of Man! It would be better for him if he had not been born."
Mt 26:25 Then Judas, the one who would betray him, said, "Surely not I, Rabbi?"
Jesus answered, "Yes, it is you."
Mt 26:26 While they were eating, Jesus took bread, gave thanks and broke it, and gave it to his disciples, saying, "Take and eat; this is my body."
Mt 26:27 Then he took the cup, gave thanks and offered it to them, saying, "Drink from it, all of you. 28 This is my blood of the covenant, which is poured out for many for the forgiveness of sins. 29 I tell you, I will not drink of this fruit of the vine from now on until that day when I drink it anew with you in my Father's kingdom."
Mt 26:30 When they had sung a hymn, they went out to the Mount of Olives.
Notice, Jesus' words here are in line with what we read when the ten lepers were healed.
This is my blood of the covenant, which is poured out for many for the forgiveness of sins
This wasn't about physical healing. It was about being saved. And it wasn't for everyone. It was for many. I dare way, by the end of this series, you may share my belief that the many isn't everyone who believes Jesus can physically heal someone. Or do some other miracle. Rather, it will be those who have a strong faith that Jesus is the Son of God and that He died for our salvation. A faith so strong it changes our lives.
let's close this with some of the thoughts people have about Jesus' death. Thoughts that are not in line with Jesus' words and actions.
Surely our hearts go out in sympathy to Him as He expired there upon the tree. Certainly we are not unmoved at such pain and suffering. We would be cold–blooded, indeed, if our own hearts were not responsive. It is said that when Clovis, the leader of the Franks, was told about the crucifixion of Christ, he was so moved that he leaped to his feet, drew his sword, and exclaimed, "If I had only been there with my Franks!" Yet, my friend, Christ does not want your sympathy. He did not die to win that. He didn't die to enlist us in His defense. Remember that when He was on the way to the cross and the women of Jerusalem were weeping for Him, He said, "… weep not for me, but weep for yourselves, and for your children…. For if they do these things in a green tree, what shall be done in the dry?" (Luke 23:28, 31). He did not want their sympathy, and He does not want ours.
Someone may be thinking that He died a martyr's death. He did not die a martyr's death, for He did not espouse a lost cause! He did not die as martyrs who in their death sang praises of joy and confessed that Christ was standing by them. Compare His death to that of Stephen's. Stephen in triumph said, "… Behold, I see the heavens opened, and the Son of man standing on the right hand of God" (Acts 7:56). Our Lord didn't die like that. He was forsaken of God. He said, "… My God, my God, why hast thou forsaken me?" (Matt. 26:46). His death was different. He died alone—alone with the sins of the world upon Him.
Someone else may feel like saying what a wonderful influence the death of Christ should exercise upon our lives. As we contemplate His life and death, most assuredly we ought to be persuaded to turn from sin. However, that has not been the experience of men. By the way, how did it work in your life? That view will not satisfy as an explanation of this verse: "All we like sheep have gone astray; we have turned everyone to his own way; and the LORD hath laid on him the iniquity of us all." None of these will suffice to explain His death, for He is the Lamb of God that taketh away the sin of the world. He took our place. 3
The problem of healing … or not Healing … and being loved
Yes, it's the conclusion for this portion of the series. But there is more.
This one part hopefully shows that God does love us. However, His love does not automatically translate into physical healing. As Christians, we supposedly believe God is Sovereign. He can do what He wants.
But, we also believe God is good. That means, believe it or not, that when God doesn't heal us something good can still come of it.
However (again with the however), that's kind of up to us. For better or worse, Jesus left us as His representatives on earth. As the ones to be the light on the hill. To show others what it means to truly follow Jesus.
Therefore, if we don't pay attention to things like what we just read, it raises serious questions about our being a light to someone else. If we think we deserve physical healing, that's not what we should conclude from the overall context of the Bible. If we think God has to heal us because our faith is so strong, that's not within the overall context of the Bible either.
Knowing what Jesus did for me, I don't want to let him down. I do want to be a light for others to find Him.
Writing this helps. It helps me. Hopefully it helps you or someone you know who can benefit from reading it.
God bless you for reading this far. What will you do with what you've read?
---
I'll put in the link to part two when it's finished. You can either check back here in a day or so – or you can subscribe to the site and get an email as soon as it's published. The subscribe button is at either the top right or just below here, depending on what device you're using and whether your mobile device is in portrait or landscape mode.
Hope to see you – in the next segment – and in Heaven.
---
Image by CCXpistiavos from Pixabay
---
The post The problem of healing … or not Healing … and being loved appeared first on God versus religion.
Footnotes
1 Goldingay, J. (2015). Isaiah for Everyone (pp. 204–205). Westminster John Knox Press; Society for Promoting Christian Knowledge.
2 Foerster, W. (1964–). σῴζω, σωτηρία, σωτήρ, σωτήριος. In G. Kittel, G. W. Bromiley, & G. Friedrich (Eds.), Theological dictionary of the New Testament (electronic ed., Vol. 7, p. 965). Eerdmans.
3 McGee, J. V. (1991). Thru the Bible commentary: The Prophets (Isaiah 36-66) (electronic ed., Vol. 23, pp. 116–118). Thomas Nelson.