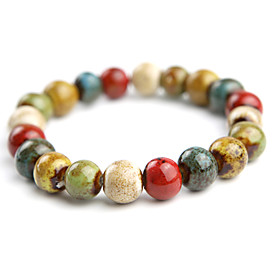 If you're looking to take your partner on a romantic Christmas date or two this year, but don't have a lot of cash to work with, you could consider some alternate date ideas that don't include dinner at fancy restaurants or luxurious getaways. The Christmas season is a great time for taking in the scenery and just enjoying the overall happiness and good will in the air. With the right mindset and a little planning ahead of time, you'll find you don't even need to bring a wallet to have an awesome date.

Go "Lightseeing"

Take a long walk or leisurely drive through your neighbourhood and around the city to check out all the light displays and Christmas scenes. Wait until the dim evening hours when all the lights are glowing bright and bring along a thermos of hot cocoa to keep you warm.

Go Christmas Carolling

Listening to Christmas music is a fabulous way to get into the spirit of the holidays and singing them to others will only make you feel all the more merry. You can go carolling with just your significant other or get a group of other couples together for a double, triple, or quadruple date. Carolling throughout your neighbourhood or around a local mall to spread the most amount of cheer possible is spectacular way to connect with your partner and spread some joy to others in your community.

Go Ice-Skating

Ice-skating with your partner is one of the most classic and romantic Christmas dates. Skating around and holding your loved one's mitten-clad hand will put you in the Christmas spirit while filling you with some romantic warmth. If there are any frozen lakes nearby you could even clear a rink and enjoy a more private and intimate skate together.

Enjoy a Romantic Dinner at Home

You don't need to make a reservation and pay for an expensive meal at a fancy restaurant to have an amazing dinner date at Christmas. Surprise your partner by serving a lovely holiday meal for them set with Christmas themed dishware. To spend even more time together, get your Christmas aprons on and cook the meal together over a glass of wine.

Share a Winter Picnic

Pack an extra large thermos of hot cocoa or warm apple cider, grab a stack of blankets, and head to your nearest park for a romantic winter picnic. For a cold day, pack yourselves some hot soup or steamy chilli and cuddle up on some blankets to keep warm. Be sure to bundle up to ward off any wind and snow that tries to sneak up on your picnic.

Make a Decorating Date

Spend an entire day hauling all your Christmas decorations out of storage and transforming your house into a winter wonderland. Put on some Christmas music and turn what you might consider a bit of a chore into a wonderful Christmas date. Have fun with it and be sure to take a few breaks with your partner underneath the mistletoe.

Watch a Christmas Movie Marathon
Pick a Saturday or Sunday to do nothing put watch old Christmas movies. Snuggle on the couch in your pyjamas and have a stack of your favourite holiday DVDs on hand with a few black and white classics or animated Christmas movies in mix for good measure. Stock up on popcorn, liquorice, and all your favourite movie watching treats. This date idea is even better on the colder wintery days because you can stay cuddled and cozy with your significant other and shut out the miserable weather for an entire day.

There are plenty of wonderful things to do during the holidays that you don't require you to spend any money. Christmas can get expensive enough as it is with all the presents, dinners, and parties that are mandatory with the family, so think up some new and exciting things to do with your partner that won't impact your Christmas fund. Anything that gets you in the Christmas spirit and let's you spend some romantic time together can make a perfect date during the holiday season, and you'll avoid the holiday stress knowing you didn't go over budget.