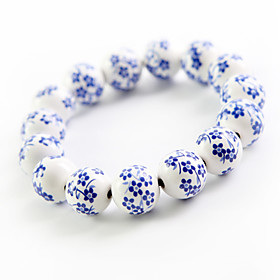 Christmas is supposed to be a joyous and merry time of year but all too often it ends up being a stressful hassle that has us worrying too much over our wallets, bank accounts, and credit cards. Forget the financial stress this year and celebrate Christmas on a budget so you can spend less time worrying about purchases and more time spending the holidays enjoying the festivities with your friends and family.

Cut the Card Costs
A few dollars for a greeting card might not seem like a lot but when you send out a large number of them to all your friends and family they can really start to add up. One way to avoid shelling out $5 a pop just to say Merry Christmas is to switch to e-cards. A cute, funny, or elegant animated winter scene shows your friends you're thinking about them over the holidays without wasting money on a card that will get buried in a junk drawer or the recycling bin within a few weeks.

However, if you're a traditionalist with a soft spot for paper cards or like to put all your cards up on display you can still save money in two ways. One option is the big discount box of cards with a generic winter scene on the front. These can be classed up quite a bit by writing your own heartfelt greeting inside. The second option is to make a series of homemade cards. You'll still need to buy the supplies to make them, but you'll still cut the overall cost and you can't get much more personal than making your very own cards.

Feed Your Guests for Less

A huge cost around the holidays is all the expensive Christmas parties. It's so easy to get caught up in the Christmas spirit and feel like you want to provide everything for your friends and family, but taking on too much yourself might ruin the holiday experience for you and your bank account. Let your friends help and throw a potluck party rather than a huge Christmas feast that you arrange on your own. Gently remind people to bring their own alcohol, as that can be one of the most expensive things to provide.

You Aren't Santa Clause

It's a great feeling to give everyone you've ever met a present for Christmas but it doesn't make you a Scrooge if you need to cut a few people off your list. Suggest a name draw with your friends so everyone still gets a present but no one has to shop for a huge list of people. You can do this for every circle of friends, family, and co-workers you have so a list that might be around 40 names can be cut down to about 5. Everyone saves money and nobody feels guilty.

Give Presents Without the Price

Making homemade gifts or offering out your services are excellent ways to give something to your friends without spending a lot of money. Hosting a cookie exchange can be a great way to send your friends home with a bag full of treats while spending only the amount it costs for some baking ingredients. If you have any special crafting or knitting skills, use those to your advantage this year and save money while giving gifts with a very personal touch. If you specialize in a specific service like photography, computer repair, child care (or a million other possible things), give coupons offering out a few hours of your time as a gift.

Inexpensive Entertainment

The holiday season is a wonderful time to enjoy free entertainment anywhere you go. Strolling through any and every mall in your area is a great way to enjoy some fantastic Christmas displays and different holiday scenes like Santa's workshop. Grab a steamy cup of hot chocolate in a to-go mug and take your family for a walk or drive through any neighbourhoods that have really gone all out with their Christmas light displays. If you have a group of friends with lovely voices, or at least just love to sing, go carolling throughout the streets or at a local mall.

Do It Yourself Decorations

Making homemade decorations not only lets you decorate your house without spending too much, it also allows you to spend some time doing something fun and crafty with your family. Popcorn garland is a classic and tasty decoration that requires only a needle, thread, and big bowl of popcorn. Of course, you may want to hold the extra butter for this batch to avoid greasy stains on your furniture. Homemade wreaths with fresh pine boughs are a beautiful addition to any door and will give your house that festive Christmas pine scent. Construction paper snowflakes and collages made from old Christmas cards also make great Christmas decoration projects.

Give Time Instead of Gifts

Volunteering at a local soup kitchen, animal shelter, or charity of your choice is great way to get into the spirit of giving. Providing your time for those who really need it won't cost you a dime but you'll be providing an invaluable service that helps others. You may even find volunteering so fulfilling that you choose to continue helping out even after the holidays.

It's easy to get distracted with advertisements and marketing during the holidays, but be sure to remind yourself that Christmas isn't about what you buy. Focus on spending quality time with your friends and family while worrying less about what you've bought them and you may find yourself enjoying a more rewarding Christmas this year that doesn't leave you struggling with credit card bills come January.