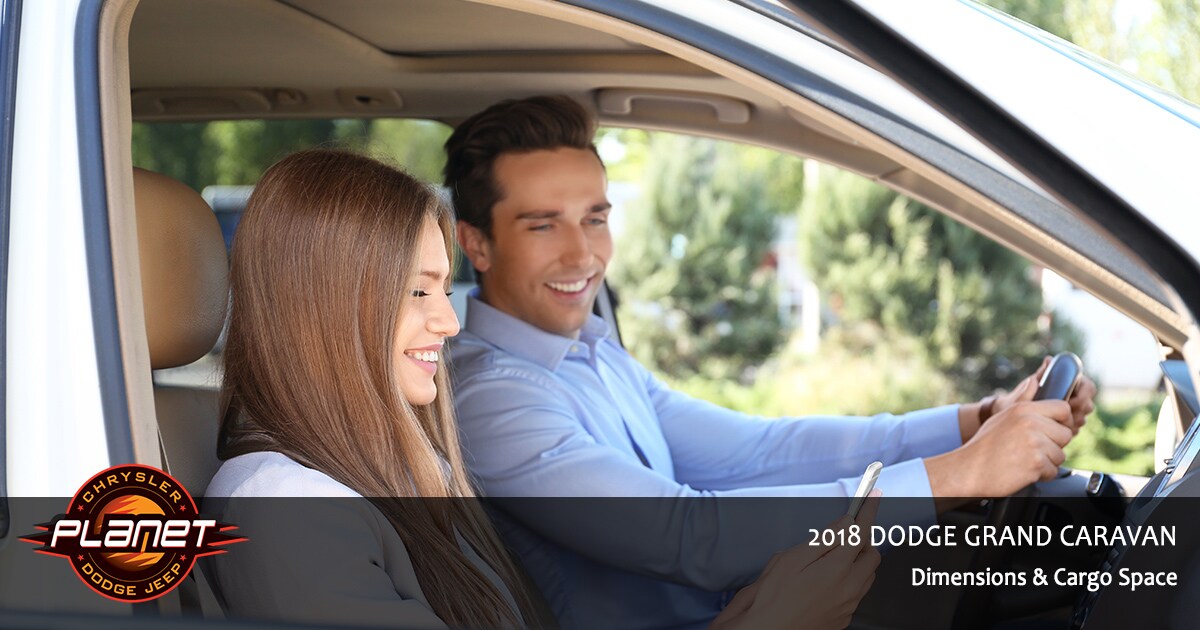 Image credit: Africa Studio/Shutterstock
The 2018Dodge Grand Caravan is here and is making waves in the automotive industry for being an innovative and spacious addition to one of the most storied minivan families on the market. Cargo space and interior options make this a fun and functional vehicle, but the exterior dimensions of the newest Dodge Grand Caravan, along with some of the most gorgeous exterior trim packages, make this one of the most well-rounded minivans available today.
New 2018 Grand Caravan Specs & Dimensions
We've organized the highlights for you because, at Planet Dodge, we want you to be as happy with your new Grand Caravan as humanly possible - so let's take a look!
Seating Capacity: 7
MSRP: $26,250
MPG: 17 City / 25 Highway
Fuel Tank: 20 Gallons
Dimensions: 203' L x 79" W x 68" H
---
Options for Trim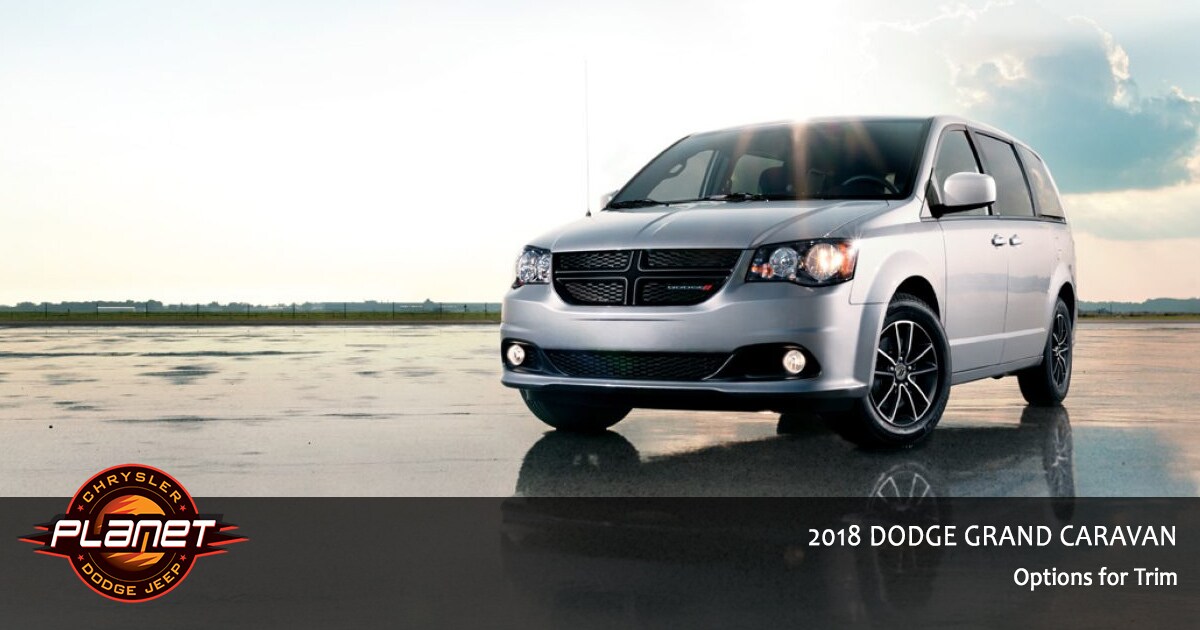 Image credit: Dodge.com
Starting with a bold front end that bears the iconic Dodge cross akin to the RAM and other vehicles in the Dodge family, the 2018 Caravan dimensions give it a classy, yet slightly aggressive stance. From Black Onyx with a Pearl top-coat to White Knuckle with a Clear Coat, and everything in between, you're sure to find a color that suits you and your family perfectly. Other exterior options on the Grand Caravan include sun-blocking or heated windows and LED running lights for superior vision at night.
What Sets Caravan Apart?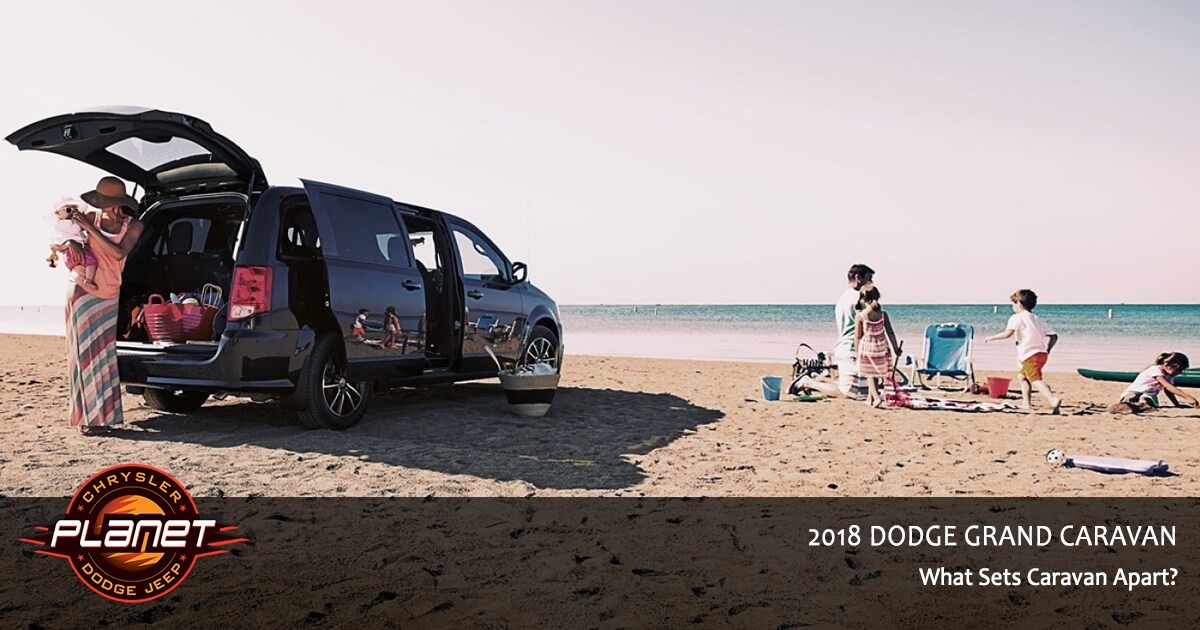 Image credit: Dodge.com
It's a lonely place at the top, but it doesn't seem to bother the Grand Caravan, and the 2018 addition is not taking any steps backward, but pushing the bar even higher. The Dodge Grand Caravan dimensions put it in the top tier for storage space, and provides an equally comfy ride for all passengers, even with all three rows in use. As one of, if not the most affordable minivans of 2018, you can add features and options you need, without breaking the bank, and the dependability associated with the Dodge name is sure to help you rest easy about your next family vehicle purchase.
Overall Dimensions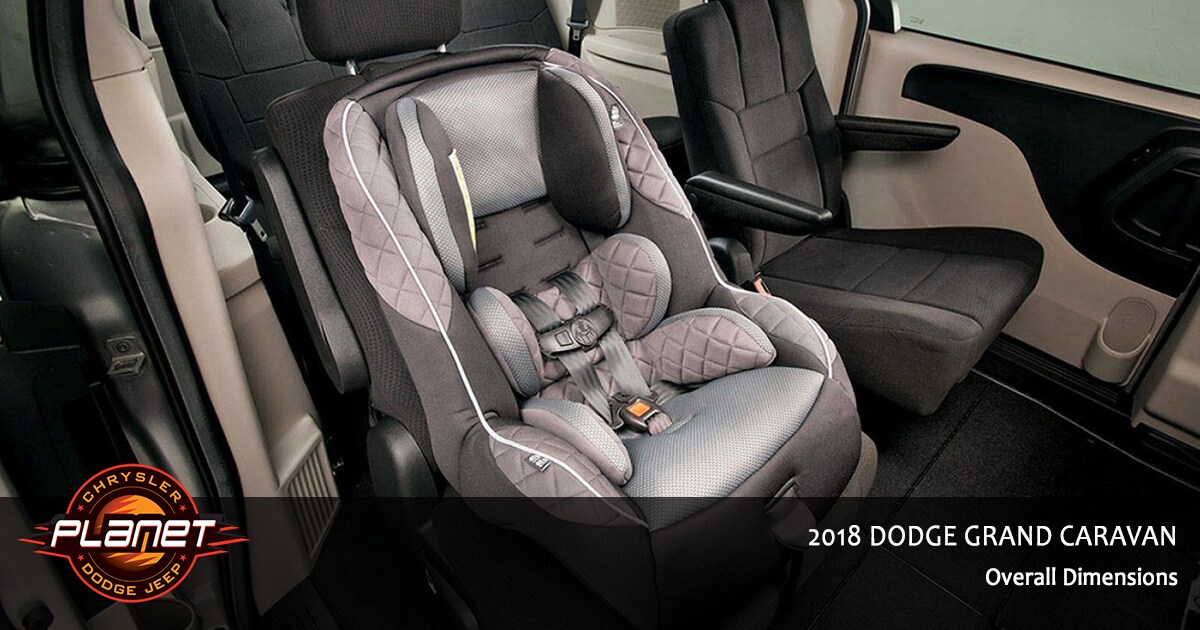 Image credit: Dodge.com
We mentioned the slightly aggressive stance and body lines, and paired with the superior 2018 Caravan exterior dimensions, we know that neither you nor your partner will be embarrassed when spotted chauffeuring the kids around town. With a wheelbase of 121" and a width (without mirrors) of 78.7", the dimensions of the Grand Caravan allow for maximum storage space without making it unwieldy to operate. You won't need to worry about finding a parking space, and sliding side-entry doors mean less chance of a ding when passengers exit the vehicle abruptly.
Hopefully, you are as impressed with the 2018 Grand Caravan as we are, but we know that words don't compare to the real thing. That's why we're inviting you to head down to Planet Dodge today, and test drive your own Dodge Grand Caravan, or any of the other incredible Dodge vehicles in the 2018 lineup!
Image credit: Dodge.com