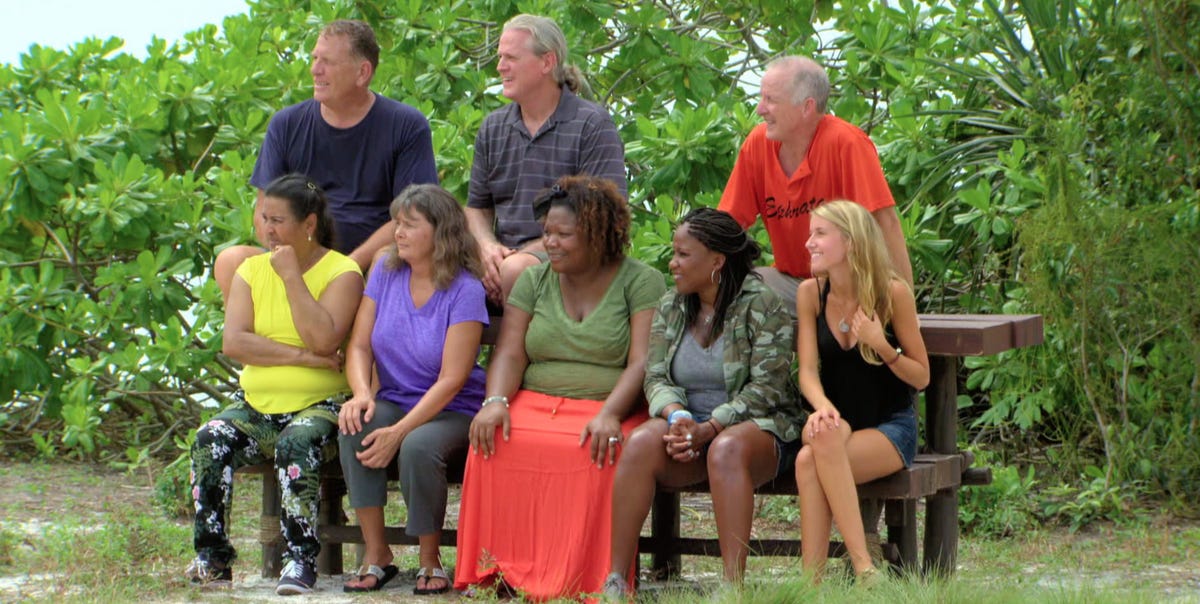 Along with tribe swaps and the merge feast and, the Family Visit is a mainstay on Survivor. It offers a much-needed reprieve from the game for the castaways, and there's usually a pretty cool reward that goes along with it. But there's a lot you might now know about the logistics that go into having the castaways' loved ones fly to see them.
Here's what you didn't know about Survivor's family visits.
How are the loved ones picked for Survivor's family visits?
According to this Survivor wiki, castaways have to pick two loved ones that they would like to come visit them: one as a main, and the other as a backup. Loved ones can be anyone, including a parent, grandparent, child, sibling, cousin, spouse, or friend.
Where do the loved ones stay during the family visits?
No, they're not forced to build their own shelters. On Reddit, Erik Reichenbach—who appeared on Survivor: Micronesia and Survivor: Caramoan—explained that family members stay in a hotel before they appear on the show, and that "they stay on location a day or two." They head home right after the visit is over.
Some seasons have allowed family members to visit the camp, and even stay overnight, like in Survivor: Marquesas.
What happens if you're eliminated before the family visit?
As Survivor films in locations that are a bit far from the continental U.S., family members often fly to the set while the previous episode is being filmed. As Erik further explained on Reddit, "[My brothers] flew to LA along with final 7 or 8 loved ones of people still left in the game. Then they flew to Palau, and Jason Siska was voted out once loved ones reached Palau hotel. She (Jason's mom) immediately was flown home & remaining loved ones met Survivors on show."
Yikes—so basically, you'll immediately fly home if your castaway is eliminated before the family visit.
The post Everything You Need to Know About Survivor's Family Visits appeared first on NewsWorld.
This post first appeared on NewsWorld™, please read the originial post: here