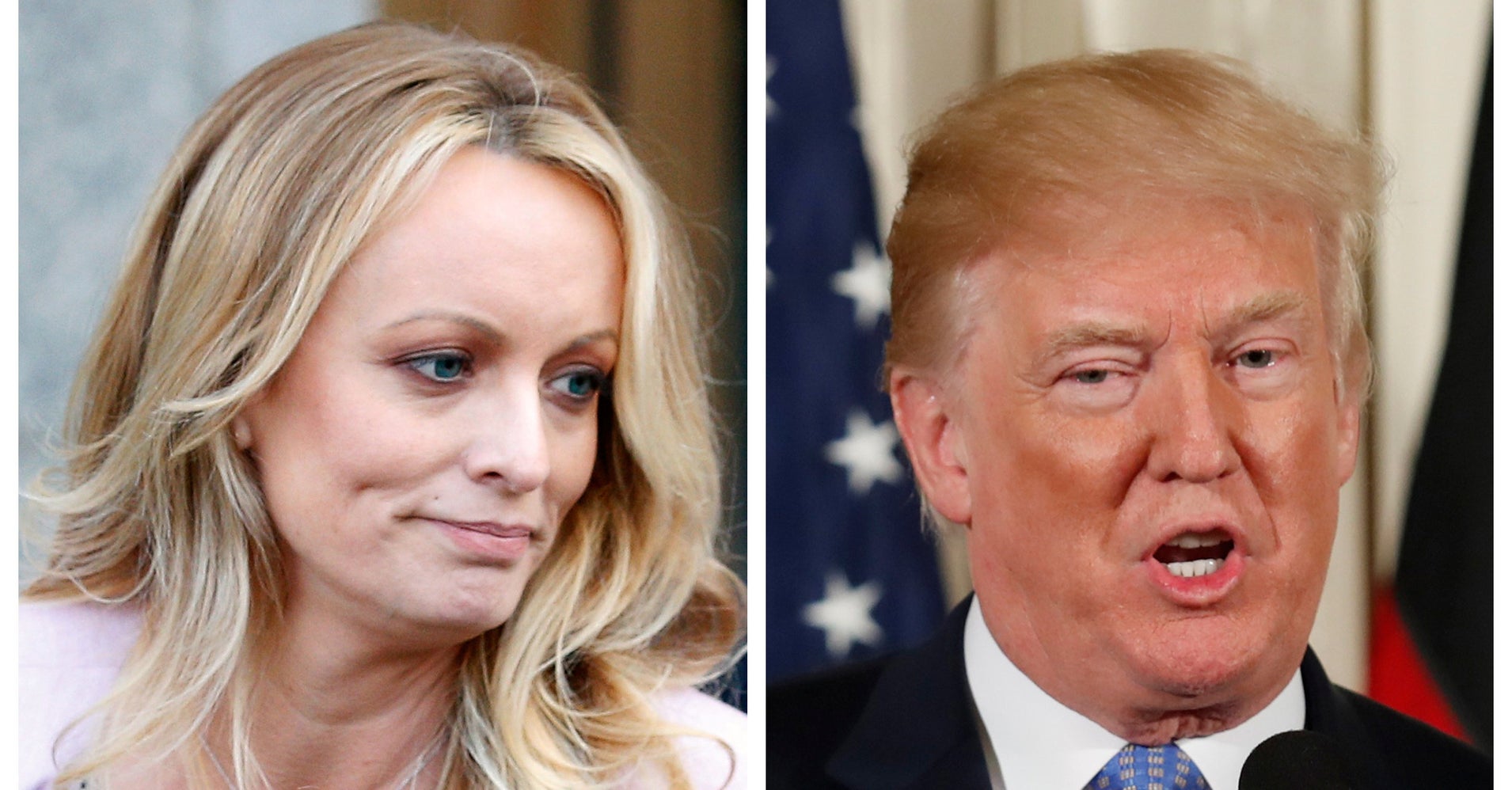 An Ohio Farmer and former official for the U.S. Department of Agriculture has written a scathing op ed comparing American farmers to Stormy Daniels: They're being paid off after getting "screwed" by Donald Trump and his tariffs.
But this time the "hush money" payoff — $12 billion in taxpayer money to subsidize farmers — is "verification that the president's protectionist's trade policies are folly," Christopher Gibbs Wrote earlier this week in Ohio's Sydney Daily News.
The situation reminds him of Daniels, who claims she had an affair with Trump, said Gibbs.
"Let me tell you a riddle: I slept with a billionaire because he said he loved me. I expected to make love, but in the morning I realized I was getting screwed," Gibbs wrote. "I was offered cash to keep my mouth shut. Who am I? No, I'm not … someone named Stormy. I'm the American farmer."
Gibbs said U.S. farmers have worked hard for decades to cultivate world markets for their goods "so we didn't have to come to the American taxpayer for support." Now those markets are being ripped apart by Trump.
"Using a club to bludgeon our trading partners and allies is not negotiating. It's nothing more than a playground bully stomping around to see who will flinch," Gibbs wrote.
Gibbs wasn't the only one to rail against the trade war and farm subsidy in an an op ed. Conservative columnist George Will wrote Friday in The Washington Post that Trump's decision to "give farmers a $12 billion bandage for the wound he inflicted on them" is the strategy of a socialist-style president who can dole out favors and waivers to supporters. The farm belt was critical to Trump's win in the presidential election.
Agricultural Secretary Sonny Purdue told Reuters Saturday that the $12 billion subsidy "obviously … is not going to make farmers whole" after retaliatory tariffs from China on soybeans and other agricultural products.
Money will include cash for soybean, sorghum, corn, wheat, cotton, dairy and hog farmers for this year's production. It will also involve government purchases of fruits, nuts, rice, legumes, beef, pork and milk for distribution to food banks, according to Reuters. Checks could start going out to American farmers by late September, he said.
The Commodity Credit Corporation program is capped at a total of $30 billion, leaving room for the Trump administration to conceivably boost the subsidy in the future.
This content has been curated by Real Truth Facts
Original Article: https://www.huffingtonpost.com/entry/former-usda-official-compares-screwed-farmers-to-stormy-daniels_us_5b5ce7e3e4b0fd5c73cff324
The post Ex-USDA Official Compares Farmers To Stormy Daniels: Got 'Screwed,' Paid Off appeared first on NewsWorld.
This post first appeared on NewsWorld™, please read the originial post: here