The top story in all Iranian newspapers today was the remarks made by the Leader of Iran's Islamic Revolution Ayatollah Seyyed Ali Khamenei in a meeting with hundreds of young Iranian people.
The Saturday papers also covered the accusations raised by the CIA about Iran's ties with Al-Qaeda based on a series of documents, which CIA says are Bin Laden's memoirs.
Among other top stories were the criticisms raised by a number of newspapers, particularly reformist ones, against a controversial journalism bill introduced by the Iranian government. Reformist papers believe the bill will destroy the independent nature of journalism in Iran and further restricts the profession.
The above issues, as well as many more, are highlighted in the following headlines and top stories:
Abrar:
1-Iran Leader: Appeasement to Embolden US
2- Iraqi PM: We're Opposed to Boycotting Residents of Kurdistan Region
3- IRGC Quds Force General: Islamic Republic of Iran Cannot Be Stopped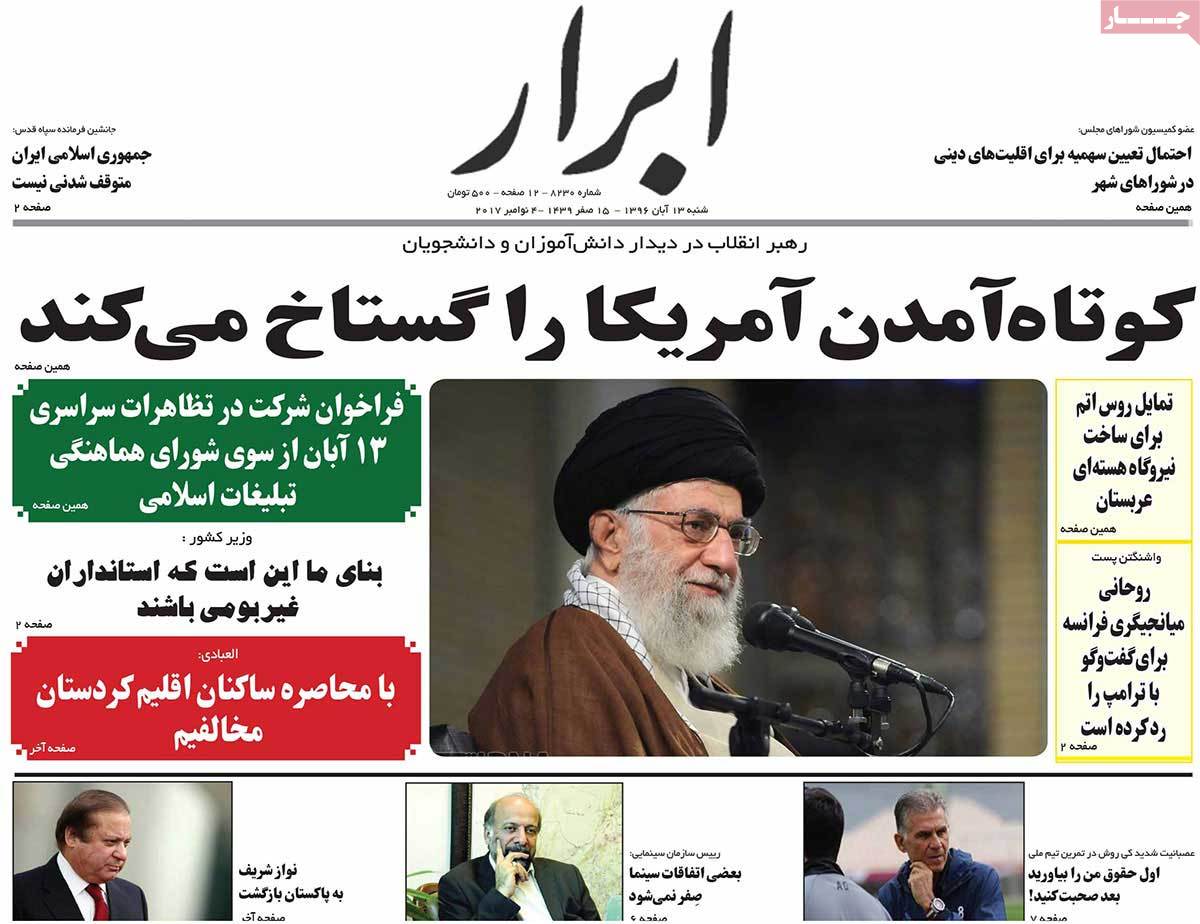 ---
Abrar-e Eqtesadi:
1- Iran Signs $30bn Strategic Oil Deal with Russia during Putin's Visit
2- Germans to Renovate Iran's Obsolete Railway Management System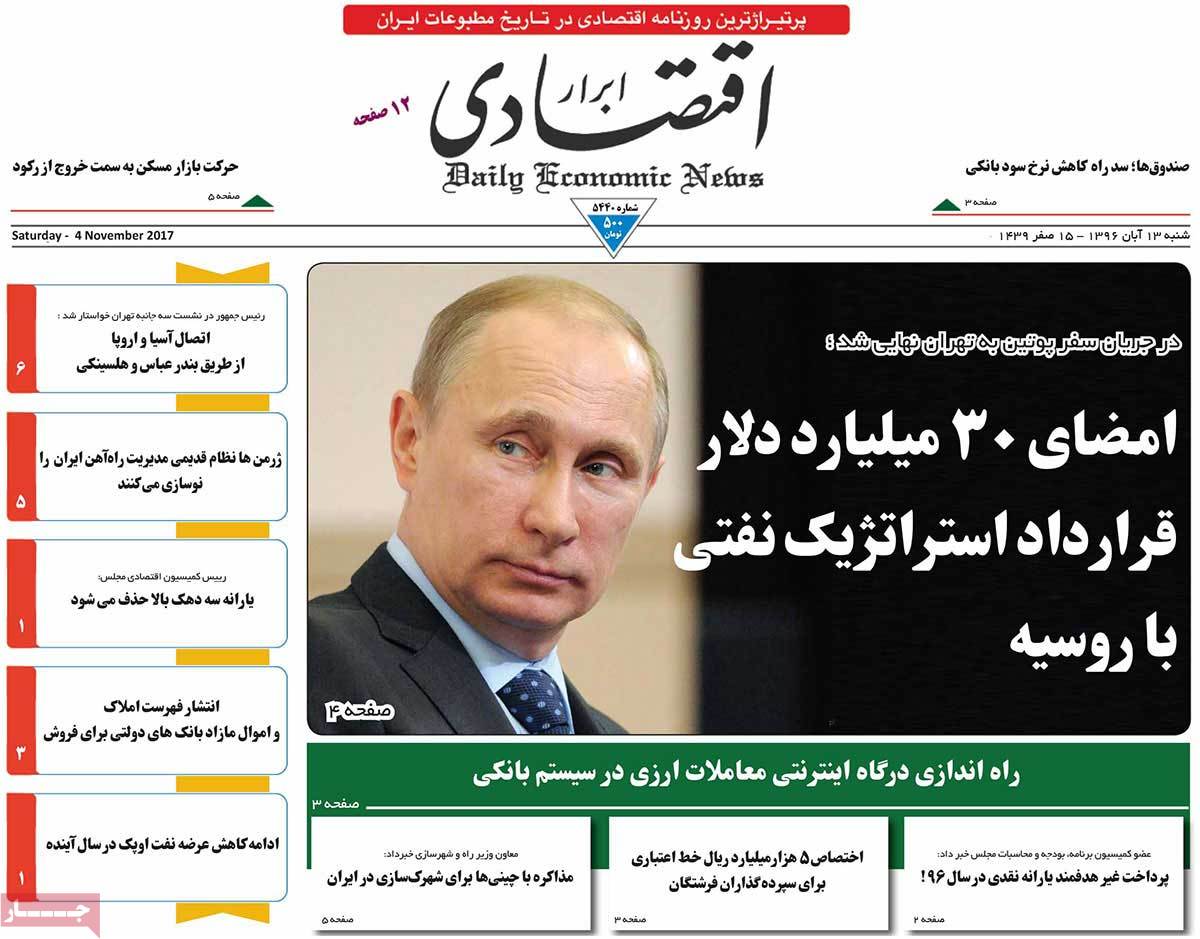 ---
Aftab-e Yazd:
1- Fabricating Documents Using Bin Laden's Memoirs
CIA Accuses Iran of Cooperating with Al-Qaeda to Prove Trump's Claims
Zarif: They Can't Clean Role of US Allies in 9/11
Iran Ambassador to London: Let's Not Forget Clinton's Important Confession
2- Larijani: Gap Created between US and Europe on Iran Nuclear Deal
---
Ettela'at:
1-Leader: Prosperity of Iran to Be Realized by Young People
2- Russia Warns US about Withdrawing from Iran Nuclear Deal
3- Deir ez-Zor, Last ISIS Stronghold in Syria, Liberated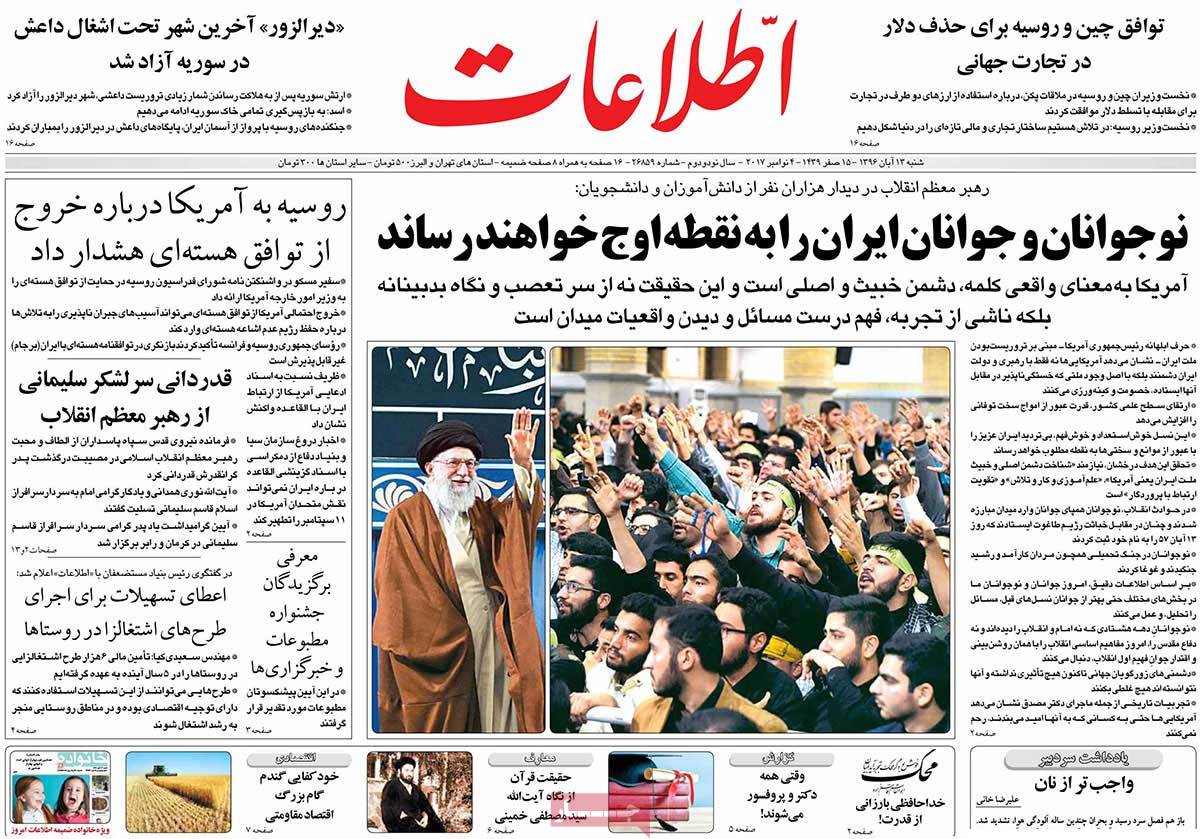 ---
Iran:
1- Media Should Have Security, Freedom of Speech: Iran Top Security Official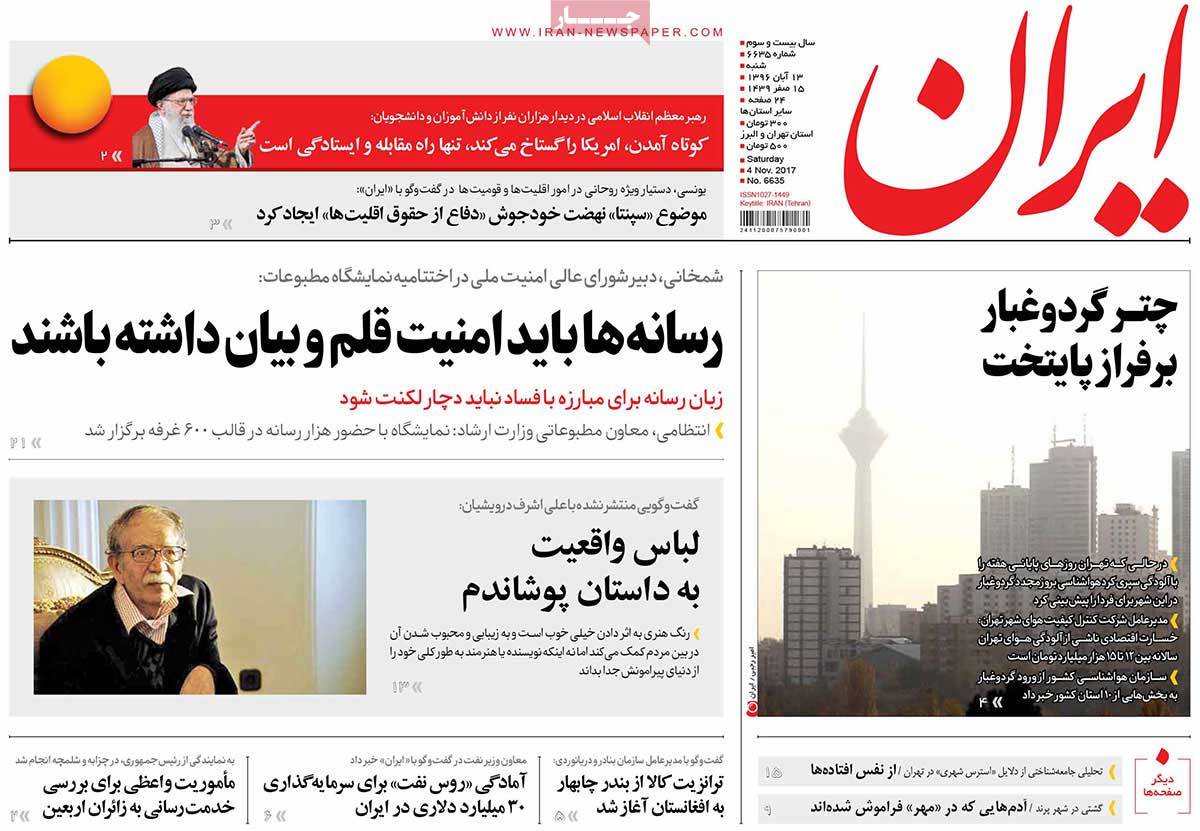 ---
Javan:
1- Iran Leader: Americans Show No Mercy Even to One Who Pins His Hope on Them
2- Iran Deputy FM Urges Private Sector to Cooperate in Syria's Reconstruction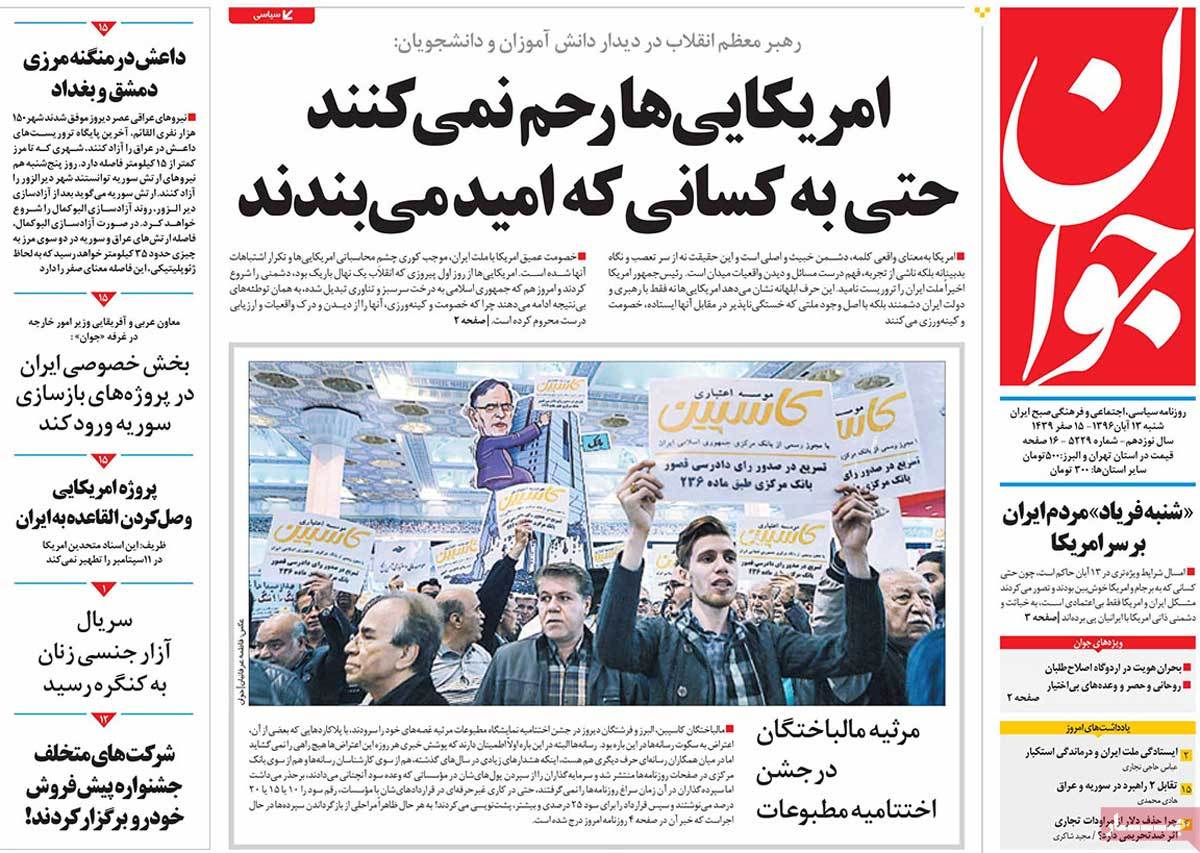 ---
Jomhouri Eslami:
1- Iran Leader: US to Take Most Evil Measures to Spoil Iran Nuclear Deal
2- Netanyahu: Arab States Consider Israel Their Ally in Countering Iran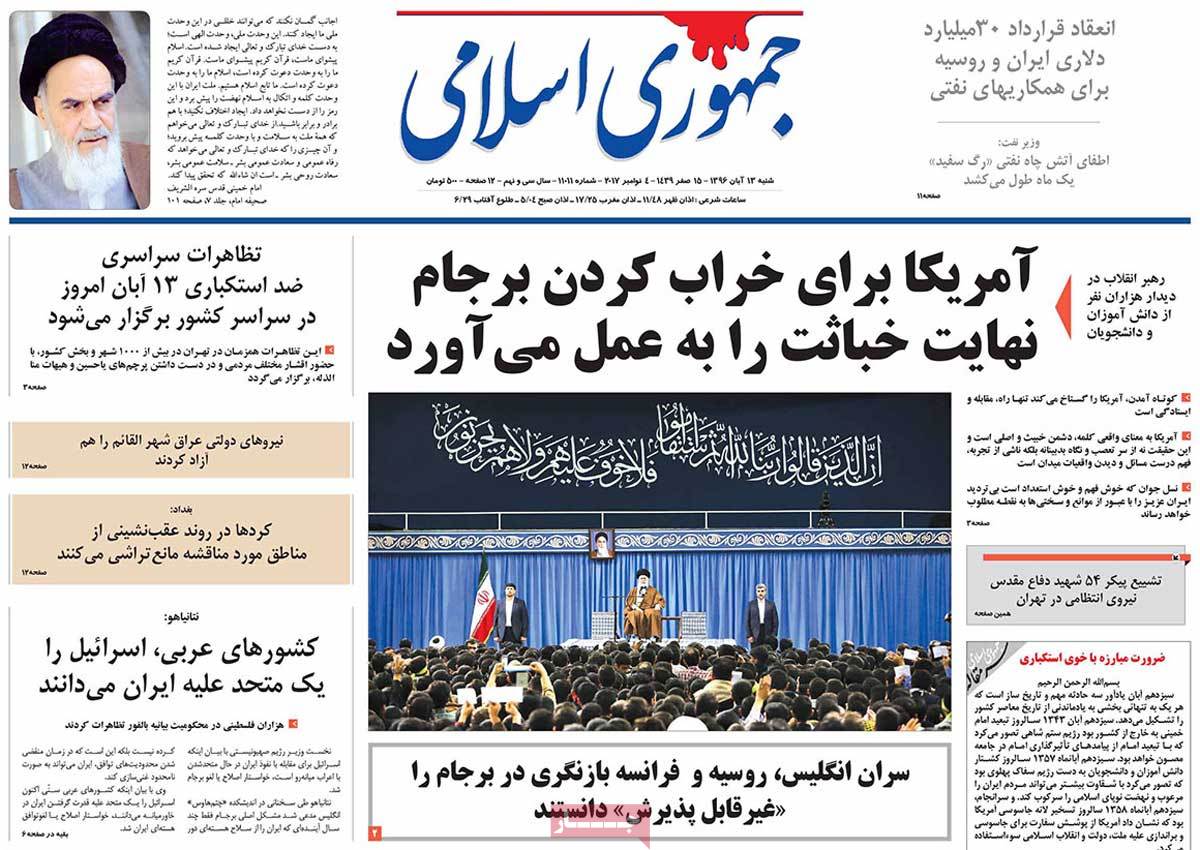 ---
Kayhan:
1- Russian PM: No Place for US Dollar in Int'l System
---
Rah-e Mardom:
1- Iran Leader: Promotion of Illicit Drugs, Prostitution Is Enemy Plot to Deviate Young Generation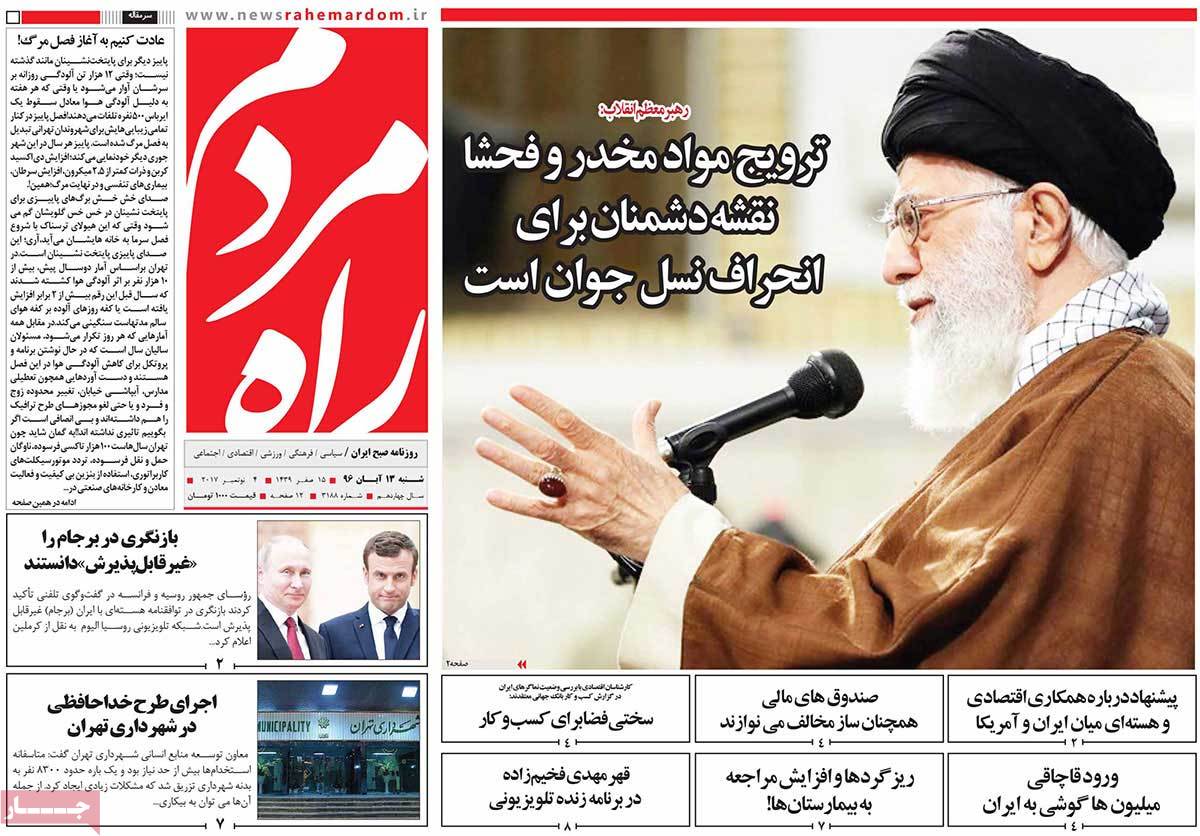 ---
Resalat:
1- Iran Leader: Only Way Is to Counter US
2- Aoun: Zionist Regime to Be Defeated in Possible War against Lebanon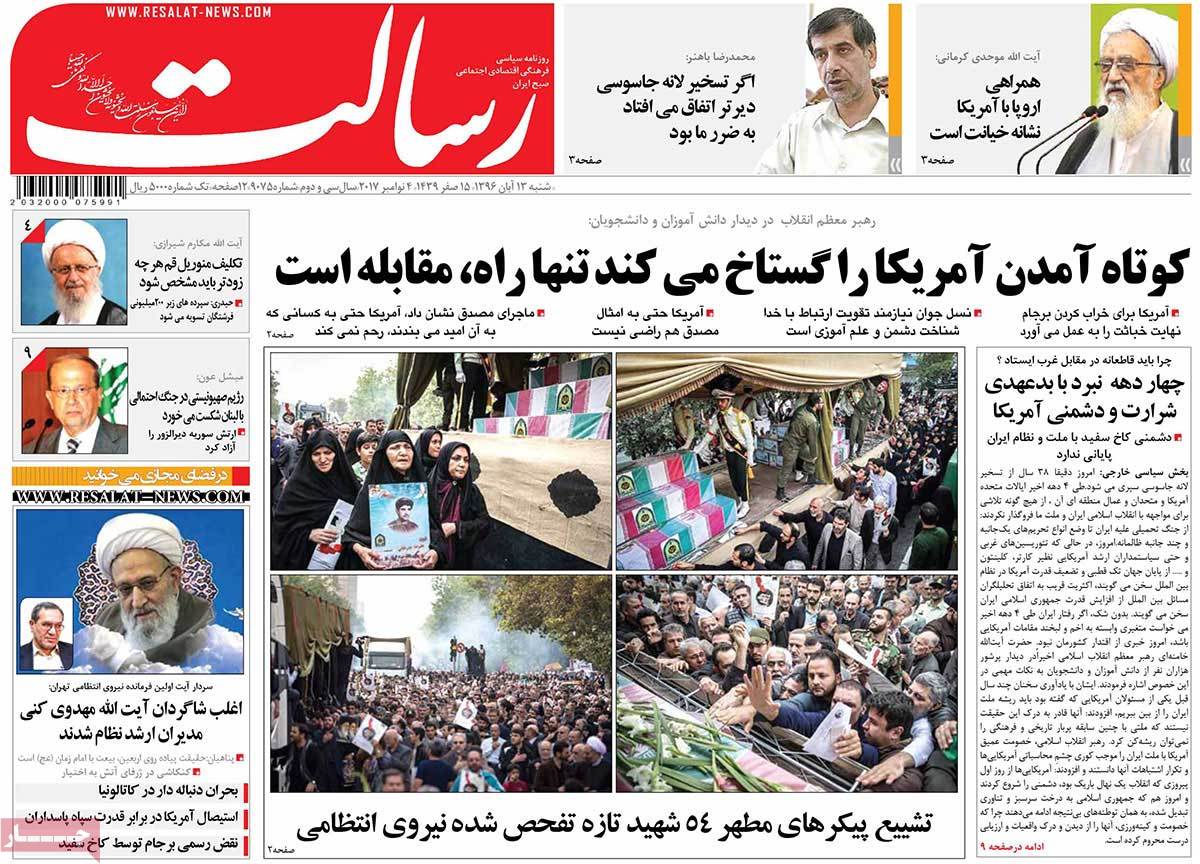 ---
Ta'adol:
1- Tehran Air Pollution Goes on 10th Consecutive Day
Every Citizen Receives 1.5 Kilogram of Pollutants
2- Portal Launched for Forex Transactions First Step after JCPOA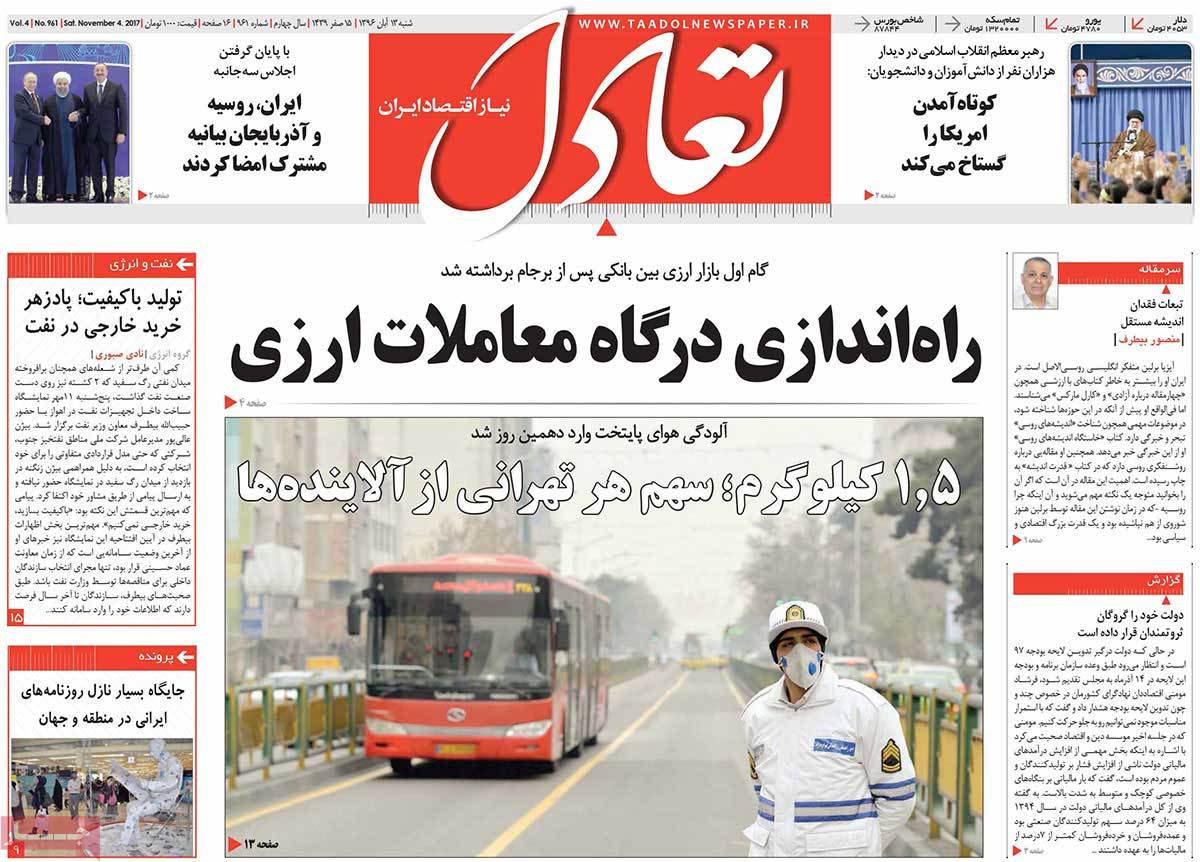 The post A Look at Iranian Newspaper Front Pages on November 4 appeared first on IFP News.