It's that time of year again where England battle it out against Australia in order to win the Ashes. Did anyone else not realise how small it was until we won it in 2013/2015?
The Men's Trip will span from 23rd November until the 7th January and whether you are bothered with Cricket or not, you will be hearing about it everywhere.
This is how the fixtures are looking:
23rd November – First Test – Gabba, Brisbane
2nd December – Second Test – Adelaide Oval, Adelaide
14th December – Third Test – WACA, Perth
26th December – Fourth Test – MCG, Melbourne
4th January 2018 – Fifth Test – SCG, Sydney
All start times are TBC.
The Ladies team have been there since October 22nd and won on 29th October by 20 runs, losing out on the 22nd by two wickets and on the 26th, Australia won by 75 runs.
They have time to pull it back and their test matches are running from 9th November until 12th, so far, Australia trail England by 103 runs and 5 wickets remaining at the end of day two.
We have our fingers crossed for the Ladies Team that they will bring back the trophy!
Now for the men's trips, they are currently already over in Australia completing a tour. We have come across this website that can help you plan every leg of the trip including accommodation within each city the tests are held at to ensure you don't need to worry about anything.
You don't have long to book, but if you have been thinking about heading over and couldn't hack booking everything separately, now you don't have to!
Once you have purchased your holiday, make sure you come back to us with your travel dates and we can get your travel insurance sorted out for you. You wouldn't want to get all the way to Oz and get kicked by a kangaroo and not be able to claim, would you?!
As Always, if you are out in the land down under, pop us a picture of you and tag us on Social Media: @Holidaysafe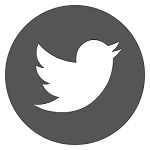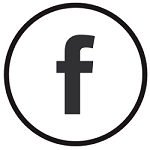 The post The Ashes. appeared first on Holidaysafe.