This is the new installment in the Dragonball Z franchise and the developers have taken a different approach this time around in the form of a 2D Style which was surprisingly fun and very enjoyable seeing as I'm not a huge fighting game fan since the days of the old Street Fighter on the SNES.
The game is bright and action packed and is truly one of the best games visually as it doesn't try too hard, it just looks like all the characters have fallen out of an episode of the anime for you to take over and unleash pain upon your opponent.
The game is a Marvel vs Capcom setup in which you pick 3 players to add to your team and take on the world.
The game is very easy to pick up and play as the combos and gameplay is not that hard to practice and master. The game has a very basic story mode which was kind of fun for the first hour or so but then it was just a few fights to then switch to a very long cut scene which was cool at first but then was very boring also I like how the cutscenes are in Japanese as it true to the franchise.
After a while, I ended up skipping all of it just to go straight back into the fights. In the story you fight clone versions of the Z-fighters (Goku, Yamcha, Krillin etc.) there are the occasional bad guys from the series which was fun at first but its very repetitive and the gameplay for the menu is really linear you have a set amount of moves you can make and have to travel to get to an opponent when you do finally make it to a boss fight or to rescue mission you can then collect that said character and add him/her to your team to make your force stronger.
A really good aspect of Dragon Ball Fighterz is the online aspect of it, the matches are well paced and getting the haters messages is the icing on the cake.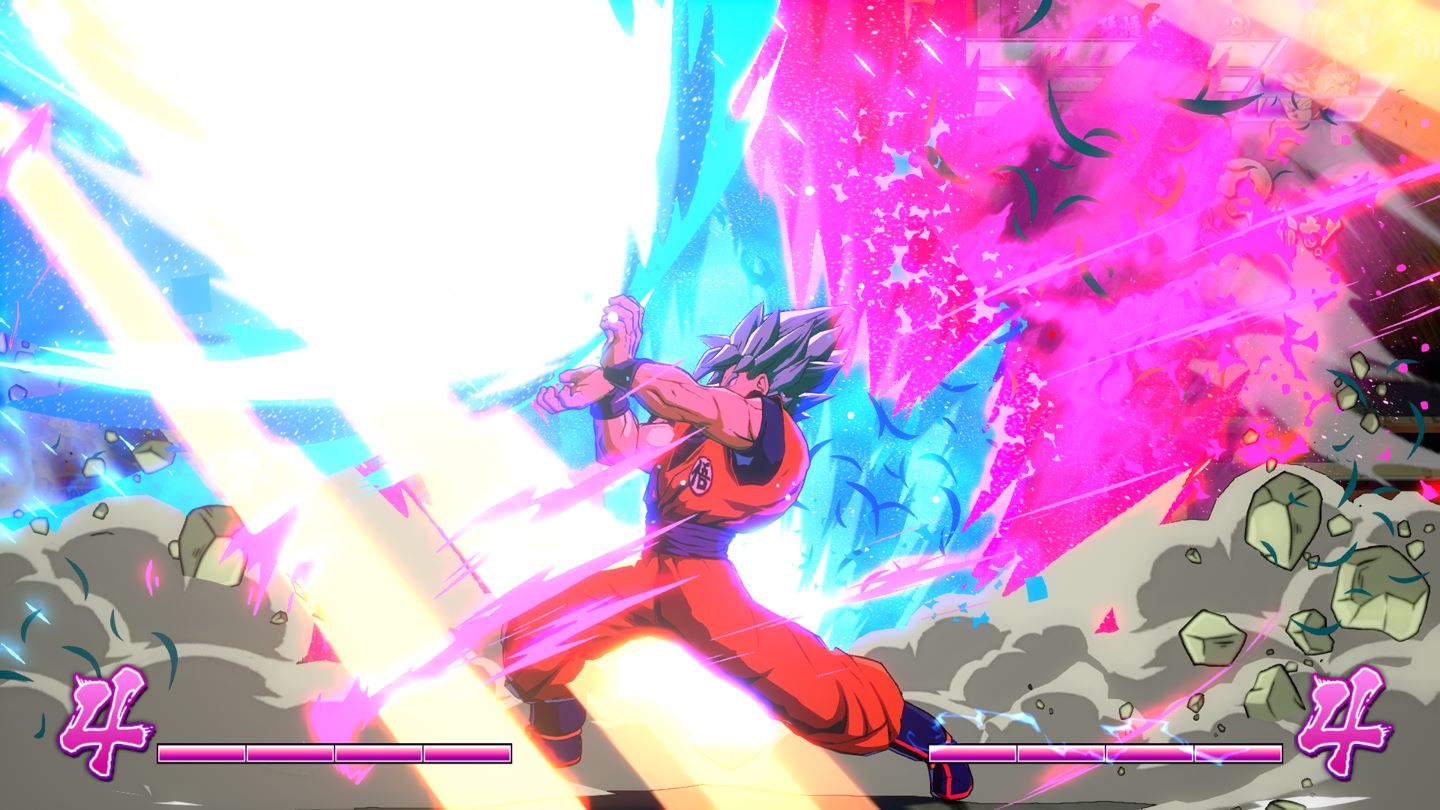 There is, however, one downside to this and that is with the online aspect there is one extreme to another you will find a match in no time have a great fight be it win or lose all lag free then there is the ugly sister in which you won't find a fight or when you do it lags so hard its like reading the manga at a snails pace.
The worst thing about thing about this game is that as a fighting game its got a really weak roster with only 20 characters. Some of the outspoken characters you can play as from the off are Super Sayien Goku in most of his forms most recently SSJGSS (Super Sayien Blue) Goku Black and Hit are in there from the Dragon Ball Super series but they don't really have many moves. I'm a huge fan of Xenoverse and the level of detail for characters and moves in that was superb this game lacks that final blow.
That aside the game is stunning and every character looks immaculate and all the stages and backdrops are done so well I love it even with all the crazy stuff happening on screen with all the supers, combos and people flying in from left and right the game handles it so well and I commend it for that.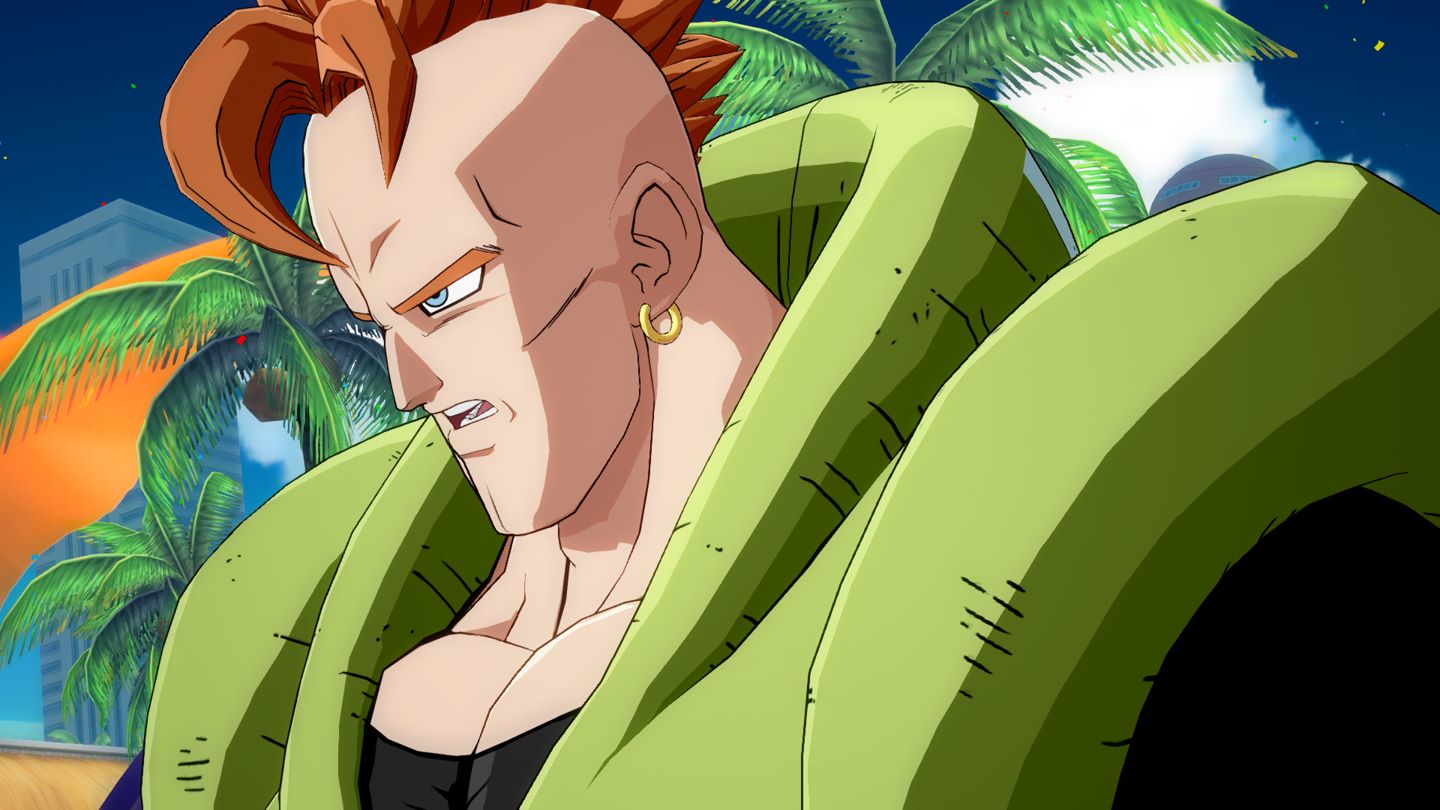 As I mentioned previously the controls are very easy to pick up and play with combos ranging from easy to pull off to WTF did that guy just do?
I think the controls are good as if you're a casual player you can get along with it as to if you were a bit more serious about this game then you can master a few characters and build your beast of a team and dominate the competition.
The voice acting can be in English or Japanese which is done very well all the backdrops have their unique sound to them but where this game is cool is when you hear Goku charging up or Trunks go in with his sword they all have there own unique sounds and grunts when fighting and upon beating the living hell out of your opponent.
If you keep it online you cant go wrong, you will have hours of fun in the different types of fights you can participate in i.e. ring matches ranked and casual.
I did like the idea of the ring matches as it can hold up to 8 players in a winner stays on style. You can choose to either fight or just put your feet up and watch people kick the crap out of each other but the beast of the ever-looming ugly sister is far too apparent in this game type so I kept it to casual.
The single player aspect is fun and is a great way to hone your skills and find a team that works for you.
The arcade mode is good and can be a challenge as to you can't choose your next opponent as it goes off your rating from the last find you had so that could be the difference from a cake walk or being annihilated.
Super or not?
I really did enjoy the game and what it offers but as I am not a massive fan of this type of game I am drawn to it as its a DBZ game and I am a huge fan of the series and history that Akira Toriyama has created. The lack of fighters available and the price for the different editions ranging from £54.99 to £104.99...YES, over £100 for a game! was a real let down.
Stunning Visuals
Great Pace
Unique
Not enough fighters
Story is a bit faffy
The post Dragon Ball FighterZ – Review appeared first on The Video Games.