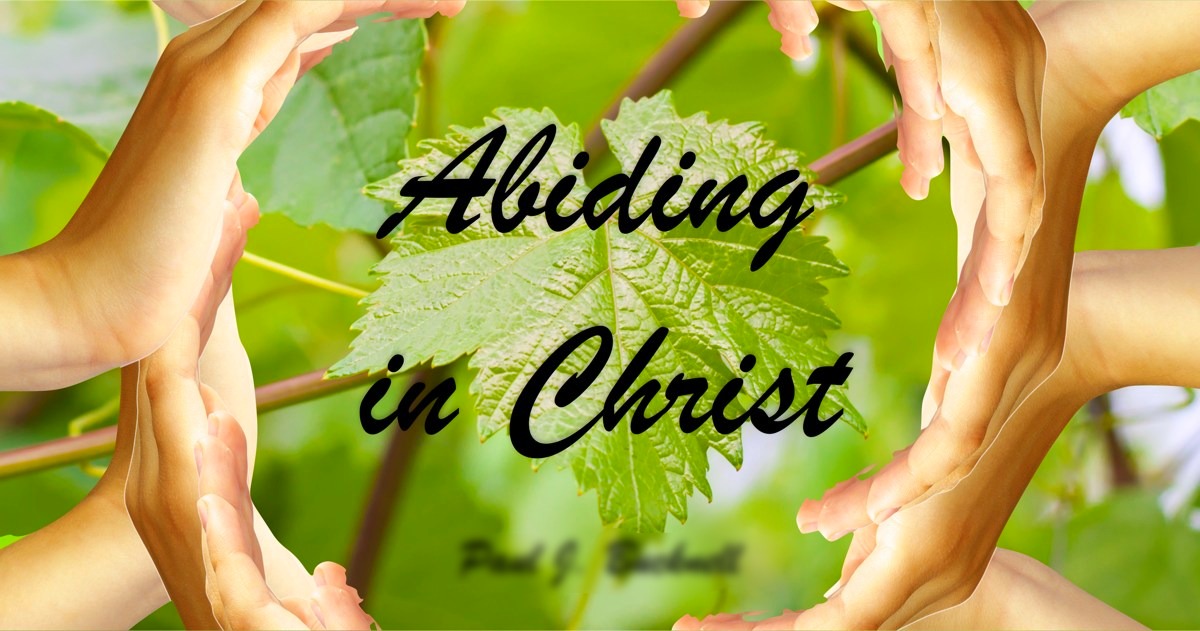 Text- John 15:4- "Abide in me, and I in you. As the branch cannot bear fruit of itself, except it abide in the vine; no more can ye, except ye abide in me."
The popular verse, 2 Corinthians 5:17 opens with this, "Therefore If any man be in Christ" This implies that every born again person is already in Christ. How then did Jesus Christ mean when He said, "Abide in me"?
3. We must continue in Christ
Many people have viewed the gospel as the entry point to Christianity, and then feel we must move on from there to some greater or deeper mysteries. That's far from what true Christianity is.
In very simple terms, abiding in Jesus requires us to continue in Him, in His love, and in His word. It just means keeping the person, the love, and the words of Jesus in our hearts and minds.
This implies that we must allow the words of Christ to dwell in us richly, and submit our minds to Him, to be renewed by His word day by day. It means we must allow His word to fill us up, and to continually sanctify us, transforming us into the image of Christ.
Continuing in Christ also means we must never lose touch of His redeeming love and saving grace – we must keep ourselves in his endless, enduring, merciful, life-giving love, and continue in it.
Truly, except we continue in Christ, we cannot bears fruit and lives a very fruitful life that glorifies the Father. I like how John, the beloved, explains this in 1 John 2:28,
"And now, dear children, continue in him, so that when he appears we may be confident and unashamed before him at his coming."
Let's not even talk about His coming now, let's start from 'the thought' of His coming. When you think about His coming, is there any shred of uncertainty, fear or shame? If there be any of these, it means you need to eek a redress and begin to abide in Christ.
PRAYER
Lord Jesus, I chose to abide in you. Give me the grace to stand firm and to continue in You, so that I may be confident and unashamed at your coming in Jesus Name.
Image Credit: foundationsforfreedom.net