Electronic cigarettes may be helpful in aiding smokers to quit smoking cigarettes. But what happens if you want to stop smoking Electronic Cigarettes, too? Will you start from square one? Will you go cold turkey?
Electronic cigarettes are generally considered a "healthier" alternative to tobacco cigarettes. However, if you want to quit e-cigs as well, you should have the willpower to do so. Stopping something you have been doing for a long time may be difficult, but with the right attitude, you can achieve it.
Experts' Take On Electronic Cigarette Smoking and Vaping
Though many cigarette smokers switched to vaping because it was a better choice, experts say that this is a myth. According to Dr. Stanton Glantz, a University of California San Francisco Professor of Medicine, many people still smoke conventional cigarettes while they vape. In other words, smokers become "dual users." These users smoke both tobacco and electronic cigarettes.
In addition, since e-cigarettes have a reputation of being healthier than smoking regular cigarettes, they have a firm hold on teens. Based on the American Academy of Pediatrics study published in July 2016, the vaping industry has been successful in attracting teens into using e-cigarettes. Enticing flavors attract younger users, many of whom would not generally even use tobacco products at their age.
Important Facts About Vaping
People ask whether vaping is effective in helping those who want to stop smoking conventional cigarettes. These are some fast facts about it:
How is an electronic cigarette different from tobacco cigarettes? E-cigarettes give the satisfaction of smoking regular cigarettes without as many harmful chemicals.
Are electronic cigarettes safe? Although electronic cigarettes have been shown to have less harmful effects and lower health risks, its long-term effects are still unknown.
Are e-cigs better than regular cigarettes? E-cigs are in a way better than regular ones because you are less exposed to the dangerous chemicals and toxins from tobacco.
Will e-cigs help me quit smoking? Electronic cigarettes may be able to help wean you off smoking regular cigarettes. The act of smoking a vape lets you condition your body to smoke, minus many of the dangers associated with cigarettes. If you're curious to know more about vaping, you can visit Ecassoc.org.
People have mixed reactions about the benefits of smoking an e-cig to smokers as well as non-tobacco smokers. It may help some but as its effects aren't fully understood, it may also cause harm.
How to Quit Electronic Cigarette Smoking
Too much of anything may have harmful effects on the body. This principle applies to smoking electronic cigarettes. Even if you've been successful in fully quitting cigarette smoking, you may feel inclined to take the next step and quit smoking and vaping altogether.
Here are ways to calm your mind in order to overcome electronic cigarette smoking:
Program your mind. Before you can train your body to recover, you have to prepare your mind to accept what you are about to do. You have to acknowledge that you are quitting your bad habit. Tell yourself that it is for your benefit. Once you have a strong motivation and will to stop, you will be more likely to achieve your goal.
Reduce the frequency. Quitting a habit is difficult. Instead of stopping it at once, you can try reducing your e-cig use. Going cold turkey has the potential to only fuel your urge to smoke. If you usually vape five times a day, cut your usage to four times during your first month. In the upcoming months, you can reduce further. This process is slow but steady. It is safe and may be beneficial because you will rarely experience any withdrawal symptoms.
Avoid triggers. When do you usually have the urge to smoke your electronic cigarette? Determine incidents or triggers that make you want to smoke. There is often pressure to vape when you are in the bar or at parties. Avoid these environments or situations when you are on your journey to quitting.
Resist the urge to relapse. Halfway through your journey, you might experience the desire to smoke your e-cig. You need to resist that urge and channel it to something else. Relapsing will only take you back to step one. Do not waste your previous efforts just for one puff.
Seek professional help. If you are having a hard time recovering on your own, you can try seeking the help of a medical professional. Medical solutions include nicotine replacement therapy; however, this does not solve your nicotine dependency.
Get physical. Do physical activities such as jogging, swimming or yoga to divert your craving to smoke. Keep your body and mind busy to avoid the desire to light up your electronic cigarette.
You can also attend support group meetings. Keeping yourself sober from electronic cigarettes is difficult. You can join other people who are undergoing the recovery journey in a support group. Each member can share his or her struggles with one another. They can also help each other in finding ways to quit smoking electronic cigarettes entirely.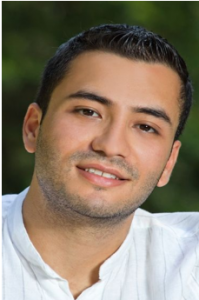 Once you set your mind to doing something, in this case quitting your e-cig habit, you're already well on your way to accomplishing your goals. Once you have the right mindset, you can calmly set forth on your journey to overcome your electronic cigarette smoking.
*****************************************************************************
Jason Richie
Jason is an outgoing individual who enjoys an e-cigarette from time to time. Because of his like of Vaping, he loves to write about vaporizers and other products for Ecassoc.org. In his spare time, you'll see Jason on the water or spending time with friends.