Born in 1987, Kim Yo-jong is the youngest daughter of late leader Kim Jong-il and is Kim Jong-un's full sister
The sister of North Korean leader Kim Jong-un will attend the Winter Olympic Games which open in Pyeongchang in the South on Friday.
Kim Yo-jong is a senior Workers' Party official. She was promoted to the politburo last year. If she truly goes ahead to attend the games, she will be the first immediate Kim family member to cross the border.
Both Koreas will march under one flag at the opening ceremony.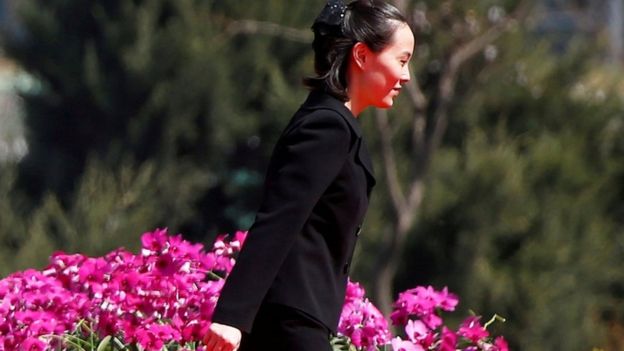 She is believed to be married to the son of Choe Ryong-hae, the powerful party secretary.
Kim Yo-jong has been in the spotlight in recent times, with her main job being to protect her brother's image via her role in the party's propaganda department.