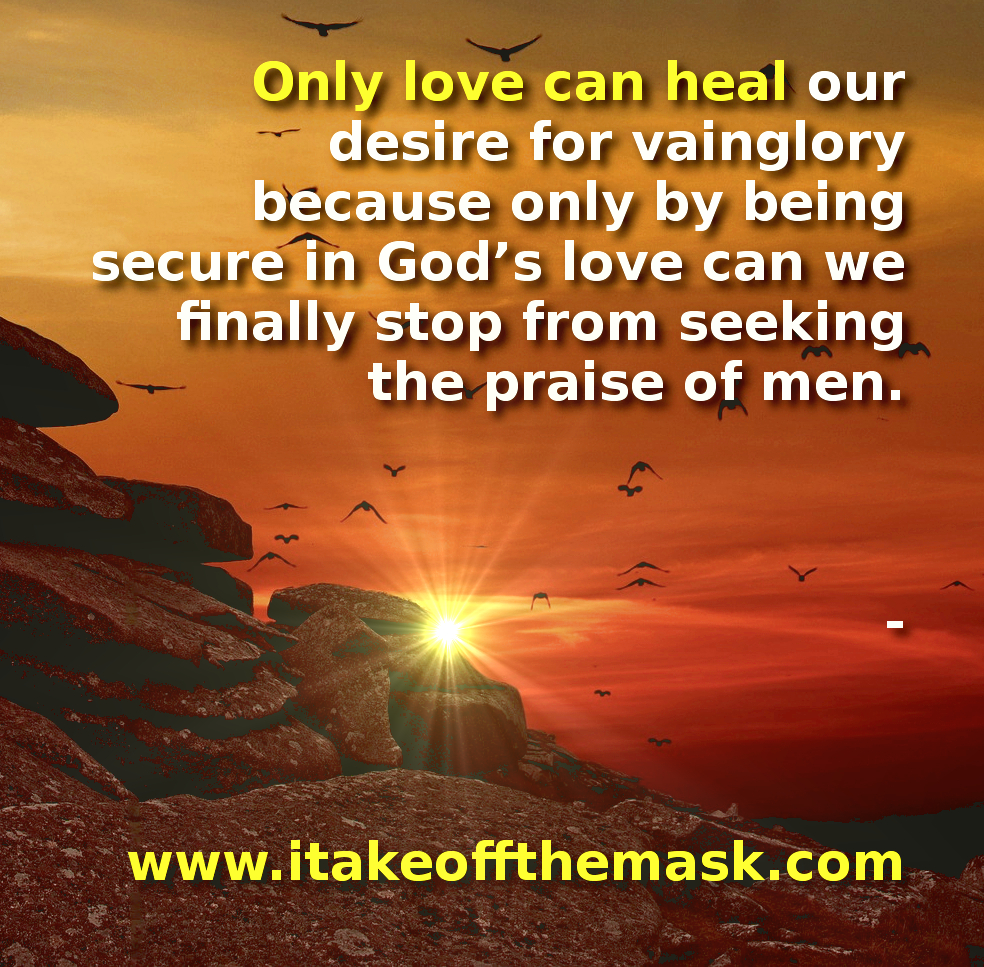 Only love can heal our desire for vainglory because only by being secure in God's love can we finally stop from seeking the praise of men. – Jocelyn Soriano
Criticism from other people may cut through our heart even more painfully than physical wounds. Hurtful words echo long after they have been spoken. And the hurt they cause remain long before we are healed.
Humiliations can cause us terrible sufferings in that they remind us of the shame we feel within. Shame for our weaknesses. Shame for all our wrongdoings.
No wonder then that we often try to cover up our imperfections so we can avoid being shamed again. We try to lift up our self-esteem, to gain the praise of men, to convince everyone that we are worthy of approval and honor.
Sadly, such attempts only last for a while. Sooner or later, someone says a careless word and all the glory we have sought instantly disappears. As we were brought high, so were we cast down ever more painfully.
We need to find true healing for our lack of self-worth and our desire to be accepted and loved. And the solution is not so much as to pretend to be who we are not, but to know that God already loves us for who we truly are.
It is not our self proclaimed righteousness and perfection that would claim for us the affection we desperately want. We need only to look at the One who has compassion for our weakness, and who alone can lead us to gain the beauty we Desire.
"Woe to you when all speak well of you, for that is what their ancestors did to the false prophets." – Luke 6, NRSVCE
The post Secure In His Love appeared first on I Take Off The MASK!.