Tired of trying to choose something to watch? Netflix's new 'Shuffle' feature could help.
Netflix Shuffle Play
Netflix is currently testing a feature that puts a large button labeled 'Shuffle Play' right on the Netflix home screen, beneath your user profile icon. The new feature will let Netflix stream titles to you at random.
When 'Shuffle Play' is selected, Netflix will randomly play content it thinks you'll like. Much like the automatically curated 'For You' list of titles, 'Shuffle Play' picks content based on your viewing history or playlists. This could be a movie or show that you've been watching recently, titles saved to your list or something similar to other things you've watched. If you don't like what you see, you can skip ahead to the next title.
Here's a sneak peek at (some of) what's coming to Netflix (in the US) this September pic.twitter.com/TerG5cRk08

— Netflix Queue (@netflixqueue) August 19, 2020
Made for indecisive viewers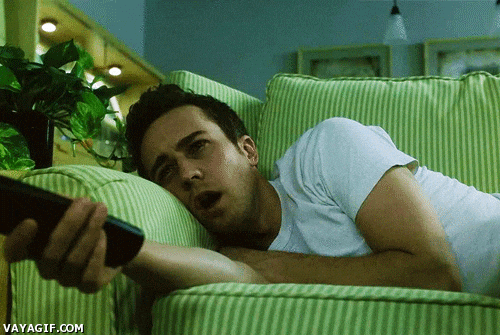 The streaming service built the feature for indecisive viewers who don't quite know what they want to watch. Helping members quickly and easily find content to watch has been a challenge that Netflix has been trying to address for several years through a variety of features and test, like screensavers on its TV apps promoting movies and shows, pre-roll videos pitching new content and large showcases of things to stream on the home screen. The ultimate goal is for Netflix to function more like traditional TV where you turn it on and something starts playing.
How do I try it?
Netflix started to roll out the new test to members worldwide last month and the new button is currently only showing up on the Netflix app for TV devices. After collecting feedback from the test Netflix will make the decision about if or when it will launch a shuffle feature publicly and on more devices.
Other Cincy Weekenders also liked…
'The Muppets', 'Sing On!': What's streaming on Netflix in September
---
Stay Connected
Stay up to date with all things Cincy Weekend!
Download the FOX19 NOW app | Like us on Facebook
Post expires at 10:55am on Wednesday October 21st, 2020
The post Netflix testing out 'Shuffle Play' feature to help indecisive viewers appeared first on Cincy Weekend.