Tweet
From a distance far away, I could see the giant Eye of the Emirates Wheel turning. Behind the Eye of the Emirates wheel, I could see the Al Qasba buildings glittering in the dark. There was a water canal splitting the Al Qasba buildings in two parts. As I approached the Al Qasba area on my bicycle, I passed through floodlight lit small soccer field where young kids where enthusiastically playing soccer. This soccer field was one of several attractions all nestled around the Al Qasba area of Sharjah.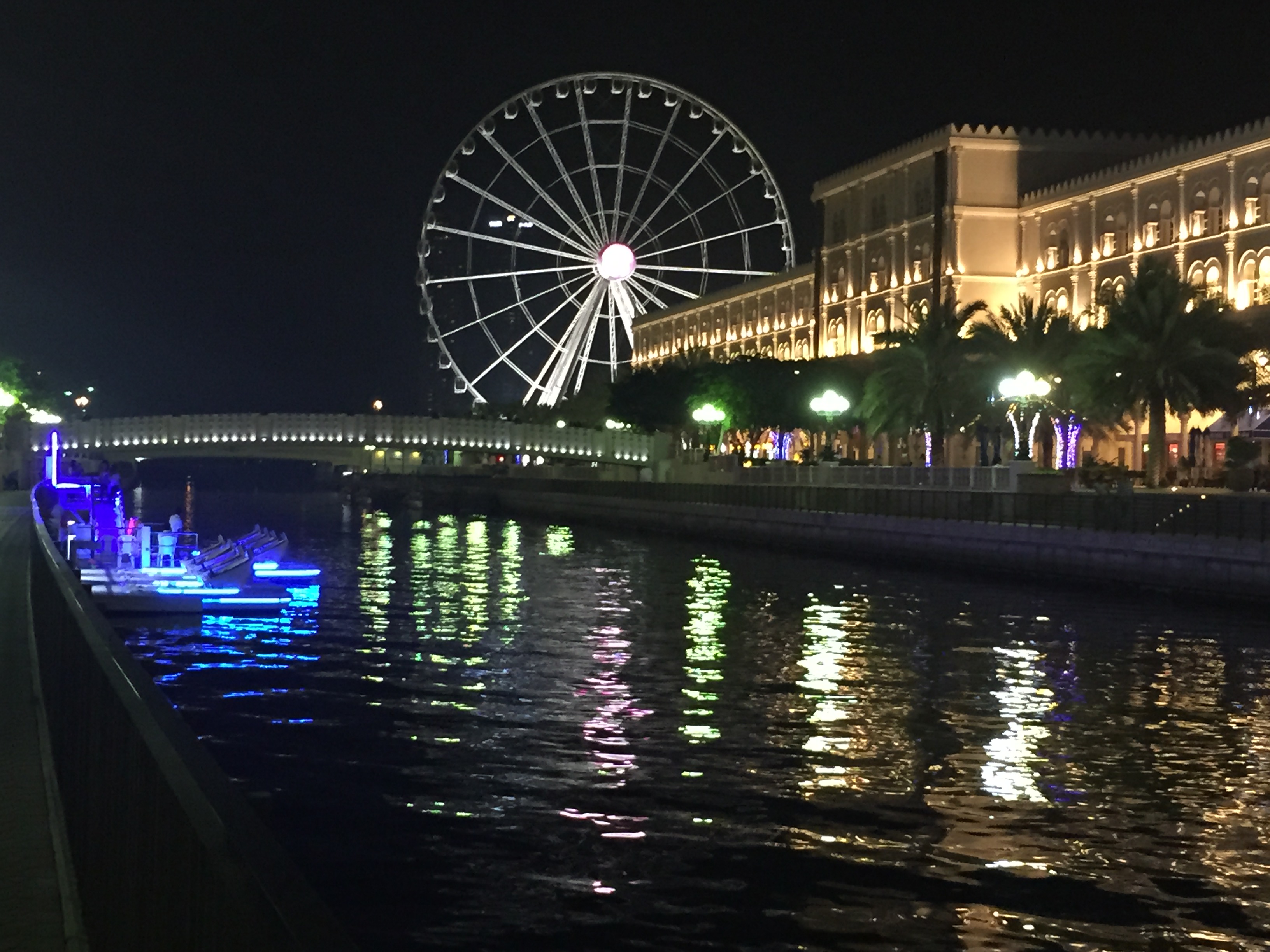 Al Qasba is a short drive from Dubai and is located between Al Khan lagoon and Buhaira Corniche area of Sharjah. Al Qasba is a great place to have some family fun and hangout with friends. Obviously, the star attraction of Al Qasba is the Eye of the Emirates wheel, but there are lot of other rides where not just kids but also adults can have a blast. Do you want to see the water dance? Then come to Al Qasba musical fountains and enjoy these spectacular shows. Besides, one can simply come to Al Qasba to enjoy wonderful atmosphere and great architecture.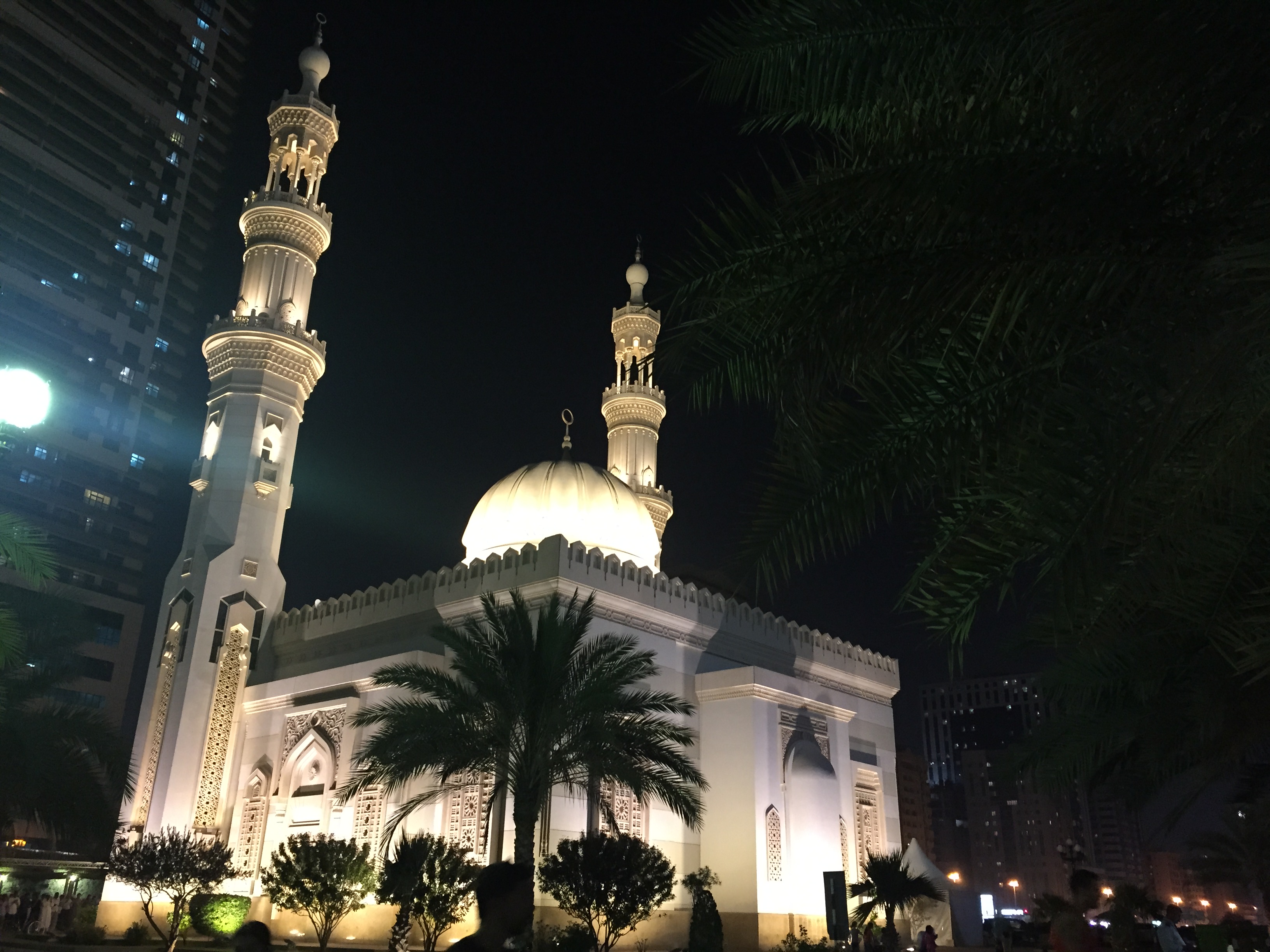 There are couple of options as far as boat rides are concerned. One option is to hop on board on the traditional "abra" boat for tour around Al Khan lagoon and Al Qasba. The other option is to rent water karts. Yes these are indeed eco friendly water karts which are not only silent when operating but also produce zero emissions. Did I mention, they also glow in the dark!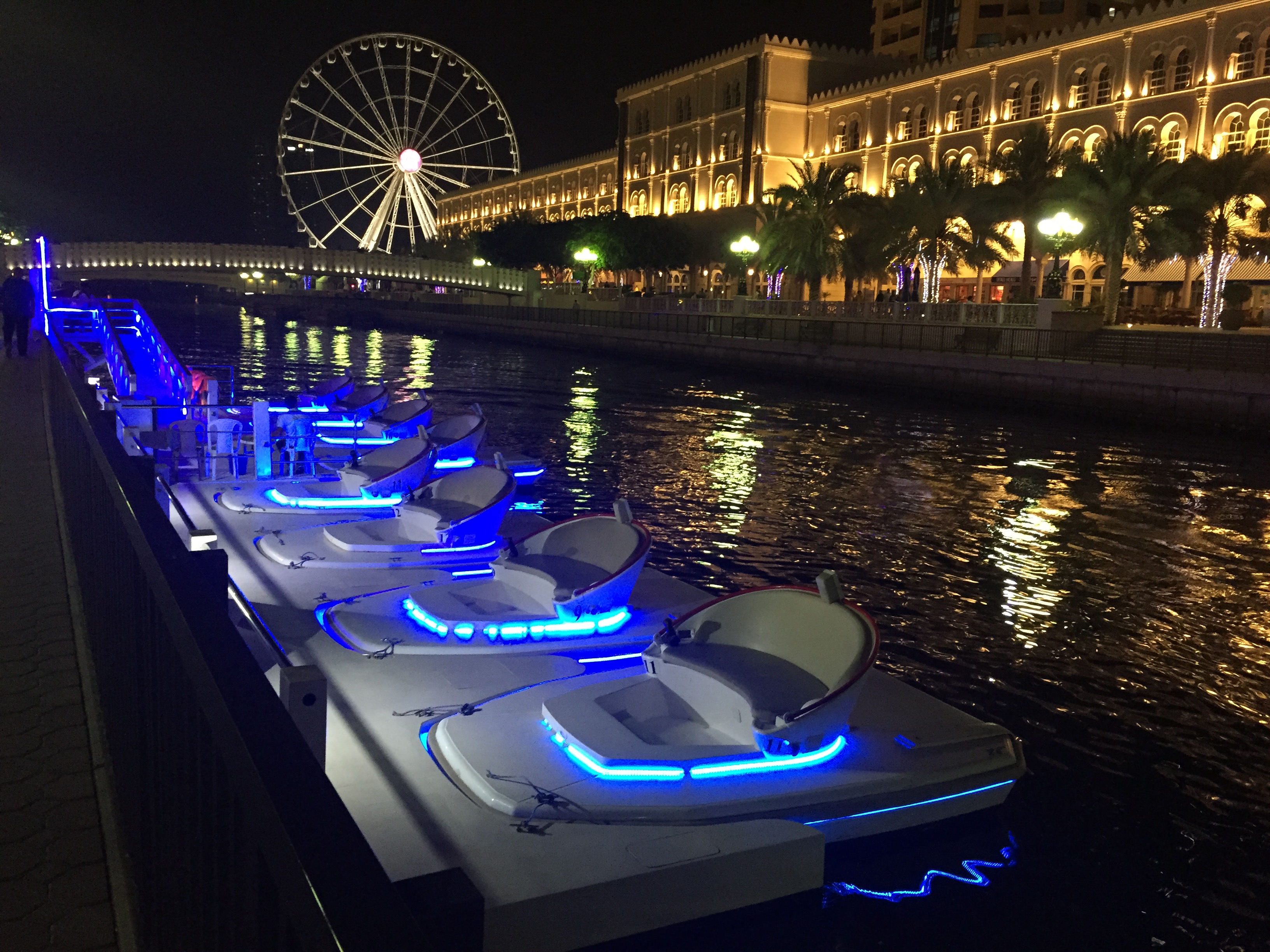 Al Qasba is full of nice restaurants and coffee shops where everyone can have good quality time with the family and friends. These restaurants serve mouth watering food along the Al Qasba walk overlooking the water canal and Eye of the Emirates wheel. For seafood lovers' there is Fish Corner that serve fresh seafood dishes daily in a nice casual atmosphere. If you feel like eating italian then there is Stefano's where they serve classic home style italian dishes. Nando's is another crowd favorite that serves up Portuguese flame roasted chicken. Other restaurants include Shababeek, a Lebanese eatery as well as Grand Abu Shakra, that serve authentic Egyptian cuisine just to name a few.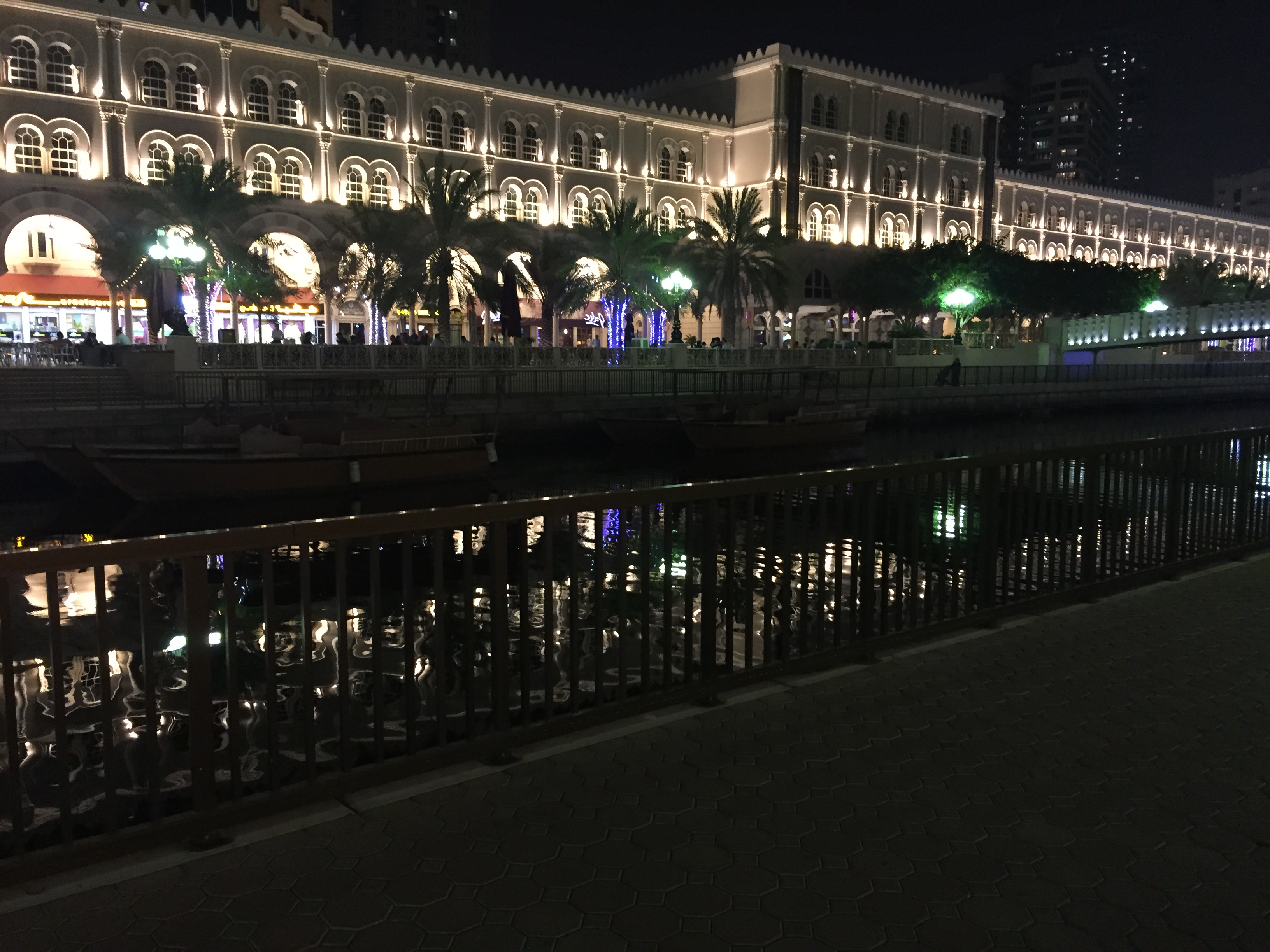 Al Qasba offers something for everyone. The Qasba water canal connects Al Khan lagoon to Buhaira Corniche. One can experience some breathtaking views of Buhaira Corniche and greater Sharjah by simply walking along the Qasba water canal to the other side. So next time, head on out to Al Qasba with both family and friends to have a fantastic time.