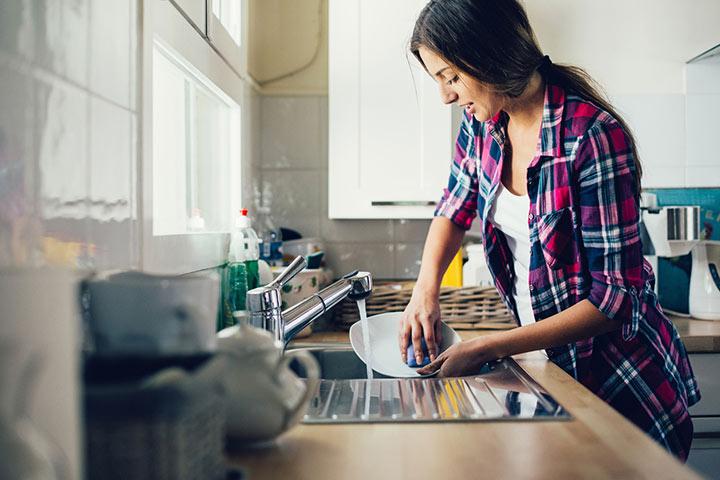 Visit Website
A few weeks ago, as I came home from office, my mom gave me a call and delivered an amazing news. My parents, along with some relatives, were planning to visit me for a few days and I got really excited. It was all good and merry till my maid decided to go on a vacation at the exact same time! However, it was not the first time that she had come up with her own plans and killed my whole excitement.
Being an urban working woman, it gets really hard to manage the maid and the office. There have been ample of times when I have gotten late to work because of my maid. And getting work done after office hours is a different story altogether. I was getting really tired of this issue, and the untidy work that she used to do, at the same time. Many a times, I would see stains on my Dishes even after they had been washed. Finally, I decided that it was time to look for alternatives as dishes were the last thing I wanted to stress about. In this attempt, I came across the Bosch dishwasher that is designed with various programs which suit Indian needs and delivers perfect washing results.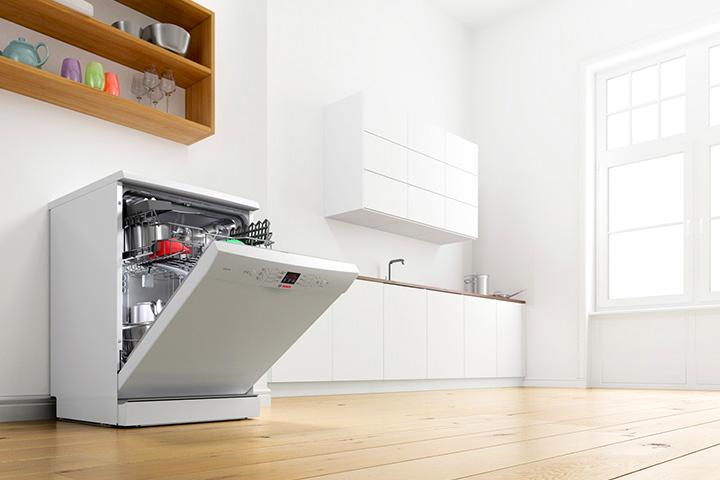 Visit Website
This dishwasher was like a dream come true! It was exactly what a person like me needed. The dishwasher comes with various settings, which deliver absolutely clean dishes every single time. The flexible basket system accommodates all types of Utensils from small to big, plastic to melamine to stainless steel – everything!
Now, I must admit that I was a little skeptical of buying a dishwasher, as I was not sure that it would be able to clean the tough stains and greasy utensils left over by my Indian cooking. But that fear was also defeated as the Bosch dishwasher is customized to perfection for Indian utensils. The intensive 'Kadhai programme' cleans and dries oily and masala stained kadhais, pressure cookers, stainless steel utensils, and everything else that you can think of.
Just the thought of having a device like this at my disposal made me absolutely stress-free. I don't even have to pre-rinse the utensils before loading them in the washer. All I have to do is load the dishes and the auto programme takes care of all of them. Not just this, I can also set a delayed timer according to when I wish my dishes to be washed. This helps me manage my work, home, and social life really well. It has 6 wash programs, including the Express Sparkle 65 C programme, which not only cleans but also dries utensils in just 60 minutes! And there is also an option of 'half load' when there are fewer utensils to be washed.
As a bonus, this dishwasher also saves a lot of water. While the traditional method of washing dishes consumes around 60 litres of water, Bosch dishwashers consume just 10! And not only is it a whiz when it comes to saving water, it also kills 99.9% germs and bacteria, giving an absolutely hygienic wash. I get perfectly clean, dry, and spotless dishes at just a touch of a button every time! It is a one-time investment that I am glad I made as it gives me the peace and freedom to do things as I want to.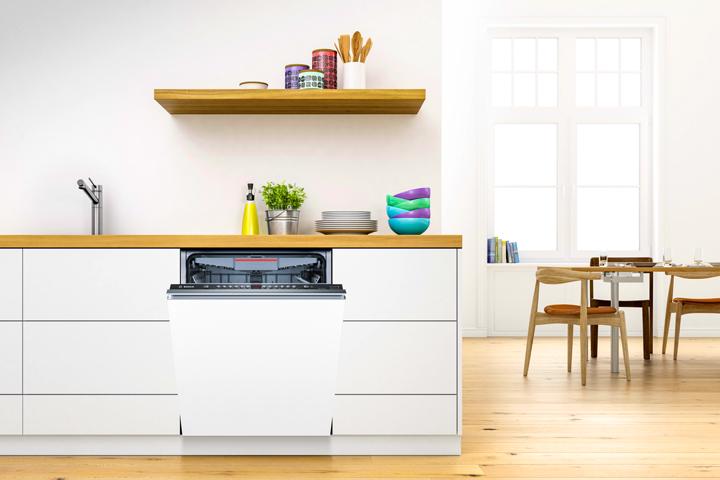 Visit Website
The dishwasher not only works excellently but also looks pretty elegant when placed in the kitchen. Since I have purchased the dishwasher, there hasn't been a single day when I have been stressed about doing my dishes or faced hassles with the maid. Even the thought of having guests at home or making sudden movie plans doesn't bother me anymore, as I know my dishes will be done in no time and will be as clean as I expect them to be!
To schedule a dishwasher demo, call on 1-800-266-1880
The post Can't Do The Dishes But Won't Have A Maid? Here's The Best Solution! appeared first on MomJunction.