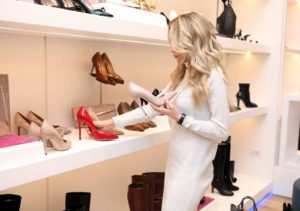 Every year, U.S. buyers spend close to $80 billion in Shoe stores. Some prefer athletic footwear, others favor formal shoes, and even more settle for casual models of shoes that allow them to look and feel at their best in all circumstances. One thing is certain: Americans love established shoe brands.
While online shopping remains the most convenient way to acquire brand shoes at excellent prices, it is also a dangerous one, due to the invasion of counterfeit products. OECD reports that the United States is the country with the highest losses due to counterfeiting and piracy, 20% of its brands being affected. According to the same source, most copied products are in the footwear industry.
This does not mean you should no longer buy your shoes online. It would simply not be practical to wander from one store to another and not find the shoe model, color, or size you need. One solution would be to buy shoes directly from the manufacturers' stores (many of which operate online outlets). This way, not only do you avoid counterfeits, but you also cut off the middlemen and often get the best prices available.
Since we know that you treasure quality and style more than anything, we've created a list of ten online Shoe Stores (where you may purchase direct from manufacturers) bound to meet all your needs and expectations. Check out the list below, and don't hesitate to suggest other stores as well!
Ten Best Shoe Stores to Buy Direct from Manufacturers
1. Nike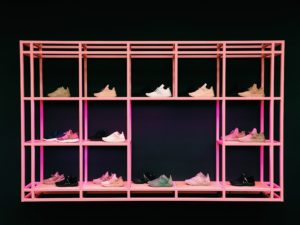 Nike is an indisputable leader in the footwear industry, with an annual revenue exceeding $21 billion. Their online store is a paradise for professional and amateur athletes around the world. Whether you love Nike shoes in general or you are a fan of one of their brands in particular, from VaporMax to the Air Max Series and Jordan, you cannot go wrong shopping for shoes in their official store.
They cover the needs of women, men, girls, and boys alike, and they target not only professional and amateur athletes but also casual, everyday wearers. In their store, you can choose from over 1,000 sports shoe models, all available at low, manufacturer prices. We love that their products embody quality, comfort, performance, and style.
2. Adidas
You can't talk about sports and fitness without at least thinking of Adidas footwear, especially after the group took over Reebok, more than a decade ago. With an annual revenue of over $10 billion in the U.S. alone, they have yet to match Nike's performances, but they seem to have won the battle in Europe.
With Adidas brands like Originals and Stella McCartney and collections like Gazelle, EQT, Campus, Iconics, and Tubular luring you at manufacturer prices, it would be a pity not to have at least one pair of Adidas shoes in your wardrobe. We love the fact that, besides selling quality and style at affordable prices, they allow buyers to customize their shoes in order to create the unique look they are after.
3. Clarks
Clarks is where tradition meets innovation. With a history of almost two centuries, they are the creators of the first foot-shaped shoe in the world. Their products combine natural materials with last-hour technology to deliver ultimate comfort to everyone, from office clerks and elegant style lovers to casual outfit adepts and outdoor explorers.
Whether you prefer the classic and durable Clarks Desert Boots, the Nature sports casual hybrid shoes, the trendy and practical Trigenic sports moccasins, or the stylish Originals X Black Panther, you'll find everything you need in the official store, at prices subject to discounts of up to 75%. We love their commitment to quality and performance and their wide offer, catering to all needs.
4. Kenneth Cole
At Kenneth Cole, the inventory is one of the strong points many other brand shoe stores don't share. Whether you prefer sporty outfits, casual styles, or formal-elegant attires, you should be able to find the footwear of your dreams among the hundreds of designs in their portfolio.
Besides their impressive inventory, we like their commitment to the environment, their excellent price-quality ratio, and the ongoing promotions and discounts that make their deals even more attractive. If you're looking for new shoes, sandals, sneakers, boots, or heels, don't buy anything before checking out their offer!
5. Johnston & Murphy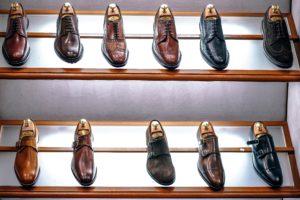 This store is perfect for those looking for formal shoes with an exclusivist design and a comfortable built. Present on the U.S. market since the 1850s', Johnston & Murphy are now selling their creations in more than 90 countries all over the world.
From sneakers and sports shoes to lace-ups and slip-ons, they sell everything you could possibly want. We love the boldness and elegance of their creations. Although their inventory is not too impressive, it promises to cater to all needs.
6. Columbia
If you love the outdoors, no matter if you run, hike, ride, climb mountains, fish, camp, hunt, play golf, or paddle, you will love Columbia footwear. Their models focus on durability, and on keeping their wearers comfortable, dry, cool, or warm, according to their needs, allowing the latter to enjoy the best outdoor experiences possible.
We love their commitment to quality and the fact that they stand by their products by offering a 1-year limited warranty. We just wish they targeted a wider market so that we could give them the upper hand above other footwear manufacturers.
7. FILA
Although not as famous as Nike or Adidas, FILA has been producing and selling sporting goods for over a century. Perhaps you've seen their creations worn by sports stars like Reinhold Messner or Björn Borg. If you haven't, consider taking a look at their Tennis, Performance, or street wear collections.
We also love their White Line Collection, the color combinations in their Mindblower collection, their timeless and practical designs, and their affordable prices. The only reason why we didn't rank them higher is their limited inventory that leaves us wanting more.
8. Gravity Defyer
If you've ever had foot problems or other health conditions that affected your walking or caused pain in your feet, you know what a huge difference wearing the right pair of shoes can make. Gravity Defyer offers such shoes by combining empathy and desire to help with technology and the highest quality standards.
We love their focus on comfort and recovery, their unique take on footwear, and their commitment to discover and implement new technologies. Sure, their prices aren't exactly the cheapest on this list, but the comfort and well-being their stylish shoes provide should be worth it.
9. Lugz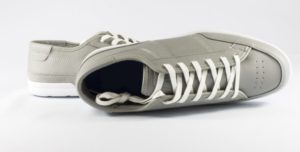 Shoes have to provide comfort, style, resistance, and durability, and Lugz knows it. So do many of their endorsers in the hip hop industry, custom motorcycle building, MMA fighting, and many other fields. The company began producing boots in 1993 but ended up expanding their creations to sneakers and casual and athletic shoes as well.
Whether you prefer the old-school "Funk Master Flex" urban driving shoes, the Torx with their "built for the street" design, or the newer and less aggressive creations, Lugz offers excellent prices and significant occasional discounts. We love their unique take on style and functionality and their accessible prices.
10. Sorel
The Canadian brand founded 55 years ago is easy to recognize by its polar bear logo. Their inventory expanded from boots to shoes and sandals and from pure functionality to style and elegance. It is important to note that all their creations incorporate high-quality natural materials, like wool, felt, and premium leather.
We love their commitment to quality and comfort and the stylish and practical designs of the shoes they produce. Sure, the prices are not the most affordable available, but they are well justified by the quality and the luxurious feel of the materials used.
Have You Found the Right Brand Shoes for You?
The online shoe stores reviewed above carry shoe models for all needs and styles. However, we understand that, sometimes, you prefer to do your shopping in shoe stores that sell multiple shoe brands or have huge inventories of clothing and handbags as well.
If that is your case, we recommend Shoes.com, Sierra Trading Post, 6PM, Boscov's, Proozy, Glik's, and Zappos. Besides carrying great collections of brand name shoes at affordable prices, they have an impressive inventory of handbags and clothing as well, as shown in our previous posts reviewing stores with the best selections of handbags and purses, and clothing stores for low-to-average budgets.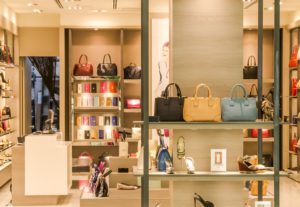 Once you have made your choice, don't hesitate to leave a comment and let us know which stores offer the best shopping experience and the best prices for the brand shoes you were looking for. Let's work together to help others enjoy their online shopping for shoes to the fullest!
The post Top 10 Online Shoe Stores with Best Footwear Direct from Manufacturers appeared first on Top 10 Picks.