Spring freezes always make me wish I could just send up a dome to enclose our entire core homestead. Since Mark hasn't yet invented such a device, I'm stuck choosing which plants to protect with the materials we have on hand.


This year, we're trying something new to me but that my mother has used to good result in years past --- plastic dog-food bags. (Yes, some of my bags started with chicken feed or cover-crop seeds inside them, but you know what I'm talking about.)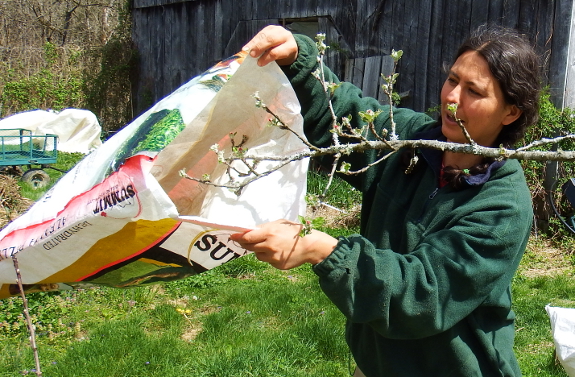 The bags are a little tricky to pull over tree limbs without knocking flower buds off, and I opted to tie each one partway closed in hopes the wind won't catch inside and yank yet more plant parts free. But I have high hopes that the still-air pocket created will protect blooms from the upcoming freezes and that the bag will still be breathable enough that it will be okay to leave them on for the solid week of cold we've got ahead.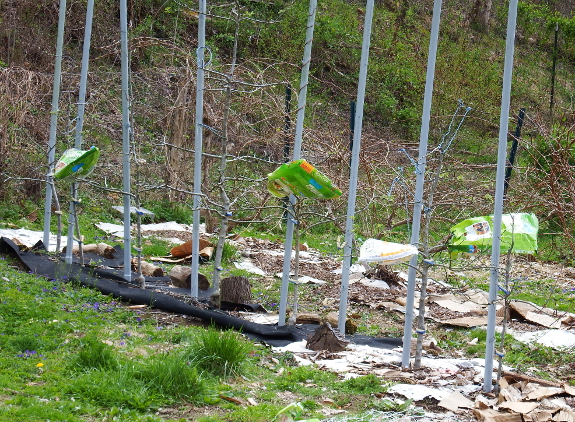 As you can see, I only covered a small subset of my apple limbs. Partly that's because I ran out of bags and partly that's because I want a control just in case the bags make matters worse rather than better. Stay tuned for results....in June.