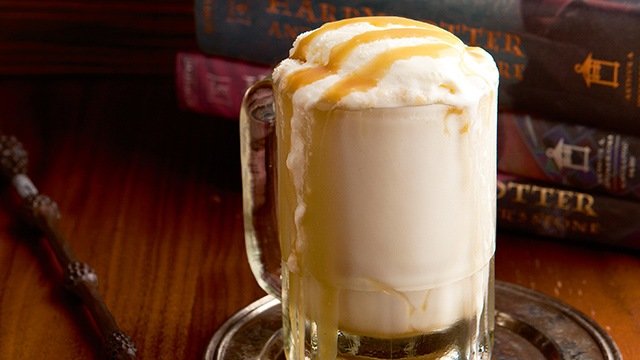 I can't think of anything more comforting than to unwind at home with a tall mug of butterbeer. Preferably, near a crackling fire. In my opinion, no other beverage harkens the true spirit of the holiday season like this velvety, frothy cocktail. With that said, you can absolutely enjoy butterbeer any other time of the year. The recipes below are guaranteed to be approved by muggles and wizards alike.
The first butterbeer recipe dates back to Tutor time (1485-1603 in England and Wales). A version of it first appeared in The Good Huswifes Handmaide for the Kitchin, which was published in London in 1588. The ingredients were simple and pure: Ale (beer), sugar, eggs, nutmeg, cloves and butter.
I've also included a modified version of the classic butterbeer recipe. I don't care much for cloves so I omitted the little buggers. I also replaced the egg yolks with Nestle's Carnation Cooking Milk. Of course, you can swap the cooking milk with buttermilk or heavy cream for a richer mouthfeel.
Ingredients for Classic Butterbeer Recipe
3 pints of ale
5 cloves
1 cinnamon stick
Grated nutmeg
Grated ginger
5 egg yolks
1 cup of brown sugar (Demerara)
1 stick of butter
Directions
Pour the ale and spices into a saucepan and simmer on low heat. Whip the egg yolks and sugar until the mixture reaches a firm peak. Remove the ale from the heat, then slowly whisk in the egg mixture. The batch should thicken by the time this step is done. Add the butter and stir until melted. Garnish with nutmeg and serve warm.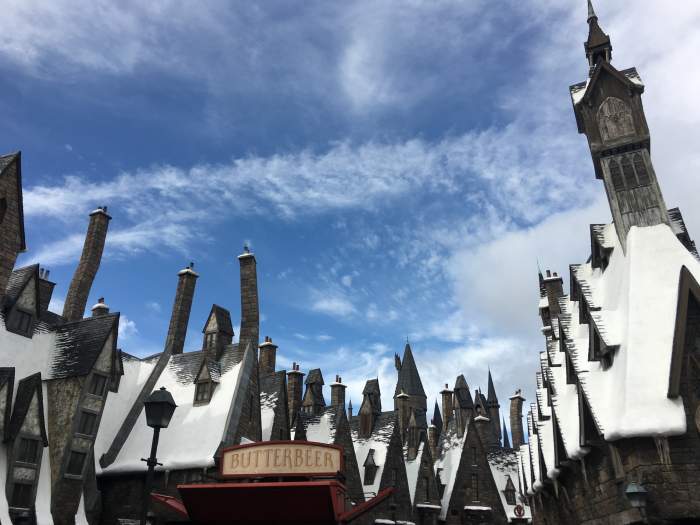 Ingredients for my version of butterbeer
3 pints of Guinness (Extra Stout)
1 cinnamon stick
Grated nutmeg
Grated ginger
1 tsp. of vanilla extract
Carnation cooking milk
1 cup of brown sugar (Demerara)
Whipped cream
1 stick of butter
Directions
Add the beer along with the cinnamon stick, nutmeg, vanilla extractand ginger into a saucepan. Do not boil the mixture because you'll run the risk of burning off all the alcohol content. Remove the beer from the stove after about 5-10 minutes and set aside. Pour the carnation cooking milk and brown sugar into a separate saucepan and let it simmer for a few minutes. Allow the mixture to cool, then use an electric milk frother until you've achieved a creamy froth. Add the milk and butter into the warm ale mixture until well incorporated. Serve warm and top each mug with whipped cream and a dash of nutmeg.
Also: Try this non-alcoholic pineapple ginger mojito recipe.
The post Wizard and Muggle-Approved Butterbeer Recipes appeared first on Stapha Arabella.