At first glance, 42-year-old Prabhat Pradhan may seem like your average rickshaw driver in Bhubaneswar, but a day in his life will tell you just how extraordinary he is. For the poor who can't afford to ride in his auto, Prabhat has been nothing short of a saviour. In the last 20 years, he has offered a ride to over 7,000 people, completely free of cost!

"Work is god. Physically handicapped, elderly persons and accident victims can avail free transport in my vehicle" – this is what's printed at the back of his auto, and Prabhat swears by it.

It all started 20 years ago, when Prabhat was on his way home one night and spotted a man who had just met with an accident, pleading for help. Although a crowd had gathered at the spot, no one came forward to help the man. But neither did Prabhat. When he later found out that the man had succumbed to his injuries, Prabhat was deeply impacted. Two decades later he is determined about the kind of help he wants to extend to the needy and has no regrets. Fuel expense too doesn't bother him. If he's lucky, a few generous people help him out with the financial support he needs. (Source)
Why I like this story?
It's because this story proves that anyone can help anyone. Ok, we can't help everyone, but everyone can help someone. Each and every one of us can find a someone out there to help. We can all do something, even if it is a small thing.
Remember that what goes around comes around! Research has shown that being kind to others increases our own levels of happiness as well as that of the recipient.
Also, it has a knock-on effect – kindness is contagious, so it makes a bigger impact on our surroundings than we might think.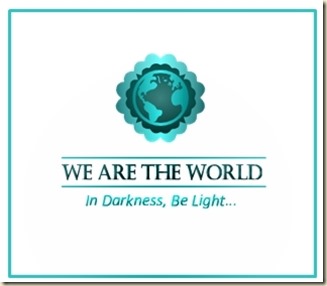 If you found this piece of news heartening, and would like to take part in this blogfest, sign up in the WE ARE THE WORLD Blogfest Linky List below and please help spread the word on social media via the hashtag #WATWB.
This is a Blog Hop!
Join us in sharing stories of kindness you find.
The post Auto Driver Offers Free Rides to Help the Needy #WATWB appeared first on A Rose Is A Rose Is A Rose!.