Want to indulge in stylish showering? Then join the 'Showers of Happiness' Promo! The two icons of passion and innovation, American Standard and Rajo Laurel, collaborate to reward customers with a lovely shower experience.
Left to right: Mr. Alen Alban (Country Manager of Lixil Philippines), Rajo Laurel, Mr. Alpha Ang (General Manager of Lixil Asia Pacific), Ms. Emily Rose Besavilla (Marketing Manager of Lixil Philippines), Ms. Giuliana Anastacio (Assistant Brand Manager of American Standard-Lixil Philippines)
Every purchase of select American Standard shower systems from
June 1 to July 31, 2017
entitles customers to premium items, including a signature Rajo Laurel luxury towel and a Bath Essentials set (consisting of perfume, hand soap, body wash and lotion) personally created and curated by Rajo Laurel for American Standard.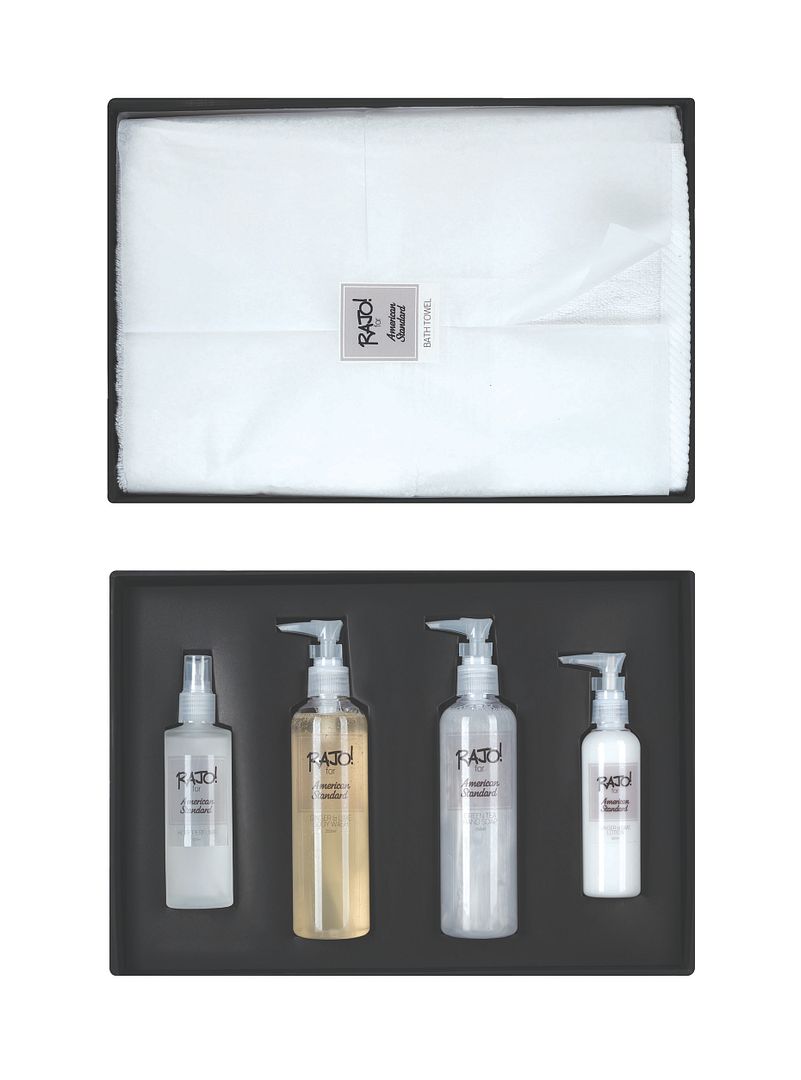 Included in the promo are the three collections of American Standard shower systems called Enjoyment, Essential and Experience. These shower systems are the heart of American Standard's philosophy of ensuring that its valued consumers reach the heights of stylish showering.
Stores participating in the promo include Wilcon Depot, CW Depot, All Home, and select outlets of American Standard nationwide.
"For the delight of our customers who do not settle for anything less than American Standard, we have made a fitting collaboration with one of the best designers in the Philippines, if not the world, to allow our customers to enjoy stylish showering with our shower packages that come with Rajo Laurel's fashionable towel and bathroom essentials," shared Mr. Alen Alban, Country Manager of Lixil Philippines, the global conglomerate behind American Standard.
The bathroom product well loved by everyone, American Standard lives to raise standards in bathrooms, passionately creating game-changing products that delight and enhance the consumers' bathing experience.
American Standard knows how much a lovely shower can lift one's spirits after a stressful day at work or set off a morning to a good start. This is the reason why the brand delivers stylish showering with shower products unparalleled in quality and design, both beautiful and sensible, and pleasing not only to the eye but indulgent and thoughtful in its features as well.
Known locally and internationally for his passion and innovation is Rajo Laurel. A brand by himself, Rajo is admired for his new, organic and sensual designs. With an innate eye for beauty and the creative genius behind Rajo Laurel Enterprises, Rajo wears two caps with equal aplomb: that of a fashion guru and a keen businessman.
All Rajo Laurel pieces are truly works of art. The exquisite workmanship and artisan quality of all Rajo Laurel creations make them not only prized but aspired for.
Visit their Facebook page at https://www.facebook.com/AmericanStandardPH/ for more details about American Standard products and customer promos.