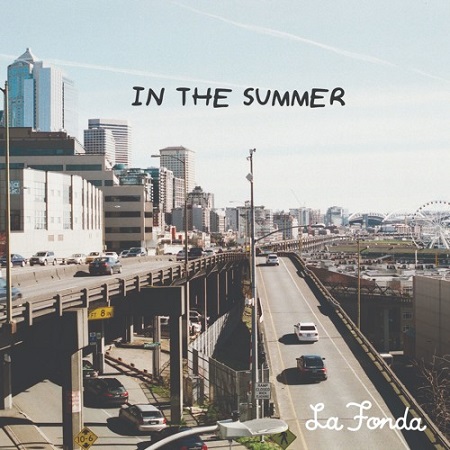 "In the Summer" is a track bursting with summertime nostalgia, from Seattle six-piece La Fonda. The group, led by sisters Veronica and Valerie Topacio, "explore the introspective highs and lows of love, longing and loss by way of their catchy melodies and sweet harmonies," — this song being a testament to that. The jangly, surf-tinged guitars combine with serene vocals and a memorable hook, centering around a journey of love that suffers from questionable timing. "In the Summer" was engineered and recorded out of Electrokitty Studios in Seattle, and mastered by Greg Calbi.
La Fonda is touring the United States throughout this month and will be releasing a self titled album in the fall.
The post La Fonda – "In the Summer" appeared first on .