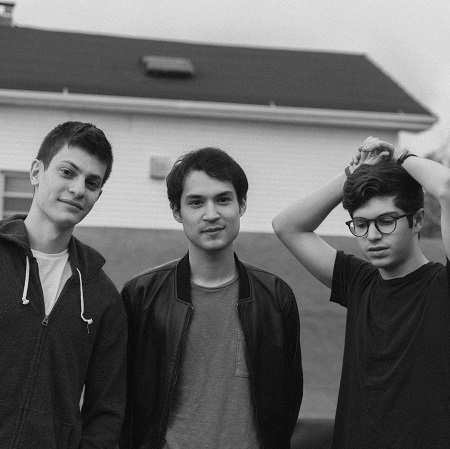 Comprised of three Yale students, Vern Matz is a trio churning out a pleasantly melodic vein of pop/rock that, on new single "Shelby Park", rides on lush piano and guitar twangs. They impressed last month with the track "Trampolines", and just released "Shelby Park" yesterday (premiering on All Things Go). With top-notch production and understated though effective vocals combining with a breezy melody, "Shelby Park" is a memorable one.
The band elaborates on the track below:
"As a band, we call the song Shelby Park — "Shelby". Perhaps we are on a first name basis with the song because of how close we have grown to it; Shelby's a big part of our lives now. But this wasn't always the case. Shelby Park didn't have it's identity until it was done. It was only until after the song was complete that it really grew on all of us. With Shelby, we got to put on a lot of different hats and play something vaguely aggressive. There's some focus on aging, and losing identities, but it's not an overly serious song – there's blue hearts, and martians moons, and dropped phone calls, and leaving Shelby. It's a childish piece a lot of ways; in some ways we were sort of pretending to be 16 year-olds in a rock band from 1993. Yet at the same time, there is a depth to it all that really makes Shelby Park special to us. Arriving at a balance between childlike-sincerity and depth is one of the reasons why we love Shelby so much."
The post Vern Matz – "Shelby Park" appeared first on .