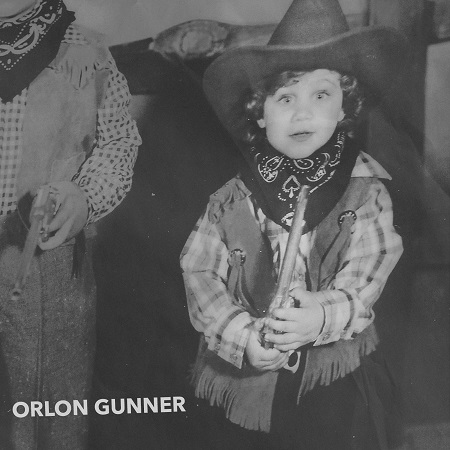 Canadian multimedia artist Robert Bernard Armieri is a man of various talents. His multimedia company Northern Recorders has created in various mediums, from mobile games (Chewy Train) to a niche true crime/real estate website (Housecreep). He has also worked as a filmmaker of short films, with some of his films being picked up by Ouat Media for international distribution.
Armieri also crafts some very captivating music under the name Orlon Gunner. His latest project is a three-song EP, which released on October 2nd. Two of those tracks, "Carousel" and "Closer", caught my attention quickly. The former works off a debonair vocal delivery that reminds of Cass McCombs, as the chorus – "on your carousel" – works wonderfully over spurts of guitars and the reflection of a haunting organ. "Closer" is similarly effective, though less direct in its rock-forward approach. Here, the suaveness remains, though over a trickling percussive fervor and mellow keys, as chilling additional vocal accompaniments help cap a psych-friendly chorus. Traversing seamlessly through rock and psych-pop, Armieri can chalk up Orlon Gunner as another success in his portfolio.
The post Orlon Gunner – "Carousel" + "Closer" appeared first on .