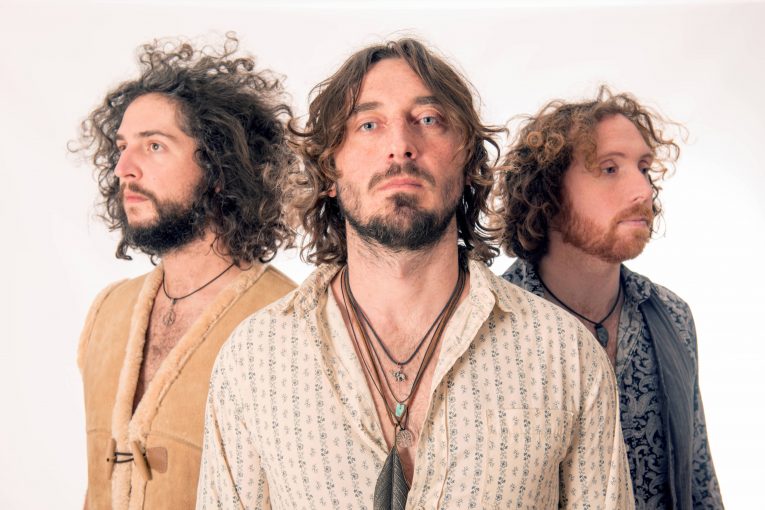 Paths. The single is released today in North America, the UK, and Europe.
The rock ballad, 'Four Million Days' is about a man's journey as an adopted child searching for his real parents. The haunting song opens with gentle cello played by Matt Brooks, accompanied by Willie Edwards on acoustic guitar. The song has a great lap steel slide guitar solo that is reminiscent of Pink Floyd and Dave Gilmour, and as the song progresses, it builds into a big crescendo.
"Four Million Days" showcases Willie's soulful vocals and beautiful guitar, the band's strong songwriting and outstanding musicianship. A moving song indeed.
"I feel that we have finally managed to capture the various soundscapes and unusual instrumentation of our sound on one album without losing the raw, live energy of WATB," says Willie Edwards.
Praised by critics and rock legends for being one of the most dynamic bands around the globe, Willie & The Bandits encompasses musical diversity and adopts the nostalgia and discovery of the late 60's and 70's mixed with a modern take on Rock and Roll. With their album, Paths, released February 1st2019 by Farm Hand Records, they move from riff-tastic rock to more acoustic sensibilities.
Willie & The Bandits toured with bands and musicians such as Deep Purple, Status Quo, Joe Bonamassa, the Jon Butler Trio, and Warren Haynes.
"One of the best live acts in the country."--The Daily Telegraph.
Willie & The Bandits Online:
Website
Facebook
The post Willie & The Bandits Release New Single, 'Four Million Days' appeared first on Rock and Blues Muse.