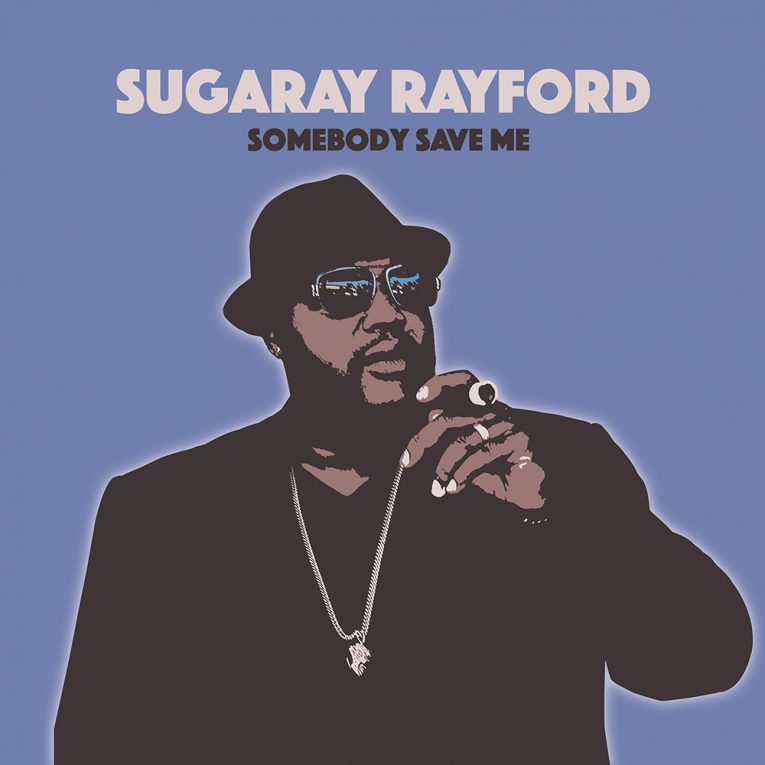 Sugaray Rayford Brings Vintage Soul Vibe To New Album, Somebody Save Me, out March 1, 2019.
On March 1st, Forty Below Records will release Somebody Save Me, the new studio album from soul blues singer, Sugaray Rayford. At 6'5" this cigar chompin' ex-Marine with a voice like a force of nature holds court in any room he enters. Possessing a magnetic personality, and an old school vocal style that echoes Muddy Waters, Otis Redding and Teddy Pendergrass, Rayford is also a stellar dancer with moves reminiscent of the legendary James Brown.
Somebody Save Me is an ambitious album that slides gracefully between the new blues of Gary Clarke Jr. and Fantastic Negrito, the rock & soul stylings of The War & Treaty, and the vintage Daptone vibe of the late Charles Bradley and Sharon Jones, bringing a fresh take to classic sounds.
The album was written and produced by Forty Below Records founder, Eric Corne. Best known for his work with blues legends John Mayall and Walter Trout, Corne and Forty Below have also launched the careers of several talented new artists, such as Sam Morrow, Jaime Wyatt and Kail Baxley. A number of mainstays from Corne productions feature strongly here including guitarist Rick Holmstrom (Mavis Staples), bassist Taras Prodaniuk (Dwight Yoakam), drummer Matt Tecu (Jakob Dylan), keyboardist Sasha Smith (Sam Beam), guitarist Eamon Ryland (The Happy Mondays) and the horn section from Late Night with Conan O'Brien. Corne recorded the bulk of the record live and the chemistry of the performances infuses the songs with a spontaneity and raw emotion.
The ten songs on the album explore contrasting themes of darkness and light. There is social commentary, several love songs, including two gorgeous soul ballads, "My Cards are on the Table" and "Somebody Save Me", the Stax inspired "You and I" and the more Motown leaning "Is it Just Me."
The album is full of inspired arrangements with several unexpected twists and turns; like the John Barry (James Bond) inspired bridge of "Angels and Devils"; the wobbly 1950's inspired keyboard solo and lush strings of the title tracks, recorded with The Section Quartet (Ryan Adams, Father John Misty); and the gospel choir, shape-shifting keyboards and dramatic horns of "The Revelator" which seamlessly blends blues, soul and jazz with a hint of reggae. But at the center of it all is Sugaray Rayford's commanding voice, tying it all together.
With his 8-piece band and personal charm, Rayford's live shows are quickly becoming known for their high-energy and celebratory nature, with Rayford whipping the crowds into a frenzy, like a Gospel Preacher. In the studio and in person, Sugaray Rayford is developing a reputation as a force to be reckoned with and an artist to watch in the coming years.
For more information on Sugaray Rayford:
Website www.sugarayrayford.com
For a sample of Sugaray Rayford watch this video
The post Sugaray Rayford to Release Somebody Save Me, March 1, 2019 appeared first on Rock and Blues Muse.