I en verden af Internet of Things er der snart ikke noget, du ikke kan tænde og slukke for. Der er dog stadig en håndfuld områder, hvor den avancerede teknologi endnu har til gode at tage fat.
Et af de områder er tasker og kufferter.
Jovist, har der da været innovative tiltag såsom BlueSmart, men vi har endnu til gode at se intelligente opfindelser, der i særdeleshed viser, at fremtiden er nu.
Nu er ventetiden er heldigvis ovre.
Mød Travelmate

Det er verdens første intelligente kuffert, der minder om en rigtig robot. Egentligt er det kun rimeligt at kalde det for en Robotkuffert.
For tjek den nu lige ud.
Travelmate transporterer alt dit habengut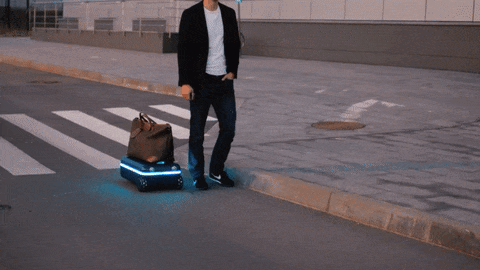 Travelmate kan betjenes via din smartphone

Travelmate er vild til Kongens efterfølger

Travelmate kan danse for dig

Travelmate kan køre udenom objekter

Travelmate kan transportere din dinosaurkuffert

Kort sagt er der ingen grænser for, hvad Travelmate kan. Som den tech freak jeg er, er det svært ikke at kaste penge efter sådan en robotkuffert.
Hvis vi skal være helt ærlige, er sådan en robotkuffert nok en del mere "nice to have" end "need to have".
Til gengæld er det så også very nice to have.
Travelmate er et Indiegogo projekt
Det betyder, at du selv kan være med at støtte Travelmate, som i øvrigt allerede har fået funding nok til, at projektet realiseres.
Travelmate starter ved 399$ eller knap 3000 kroner. Det er ikke galt, når man tænker på, at du får din egen personlige robot.
Er Travelmate noget for dig?
Indlægget Travelmate: Verdens første rigtige robotkuffert blev vist første gang den Stay Classy.