Em and I try to take time and go on a date once a week. Since we started doing alphabet dating five weeks ago, it has actually helped us stick to that. Dates where you are actually getting out and doing something are awesome! But sometimes it can feel like you need a break even after your date.
That's why this week, Em and I decided to go on a date that didn't have to do with alphabet dating or involve any sort of activity (well except eating). I thought that I'd give Em a break from cooking for a night and go out together to an amazing restaurant in Baltimore called McCormick & Schmick's Seafood and Steak.
One of the best parts about living in the DC/Baltimore area is how many awesome restaurants there are. McCormick & Schmick's Seafood and Steak has long been on the top of our list! They have the perfect location in downtown Baltimore. With the weather getting nicer, we even spent time after our dinner strolling along the pier!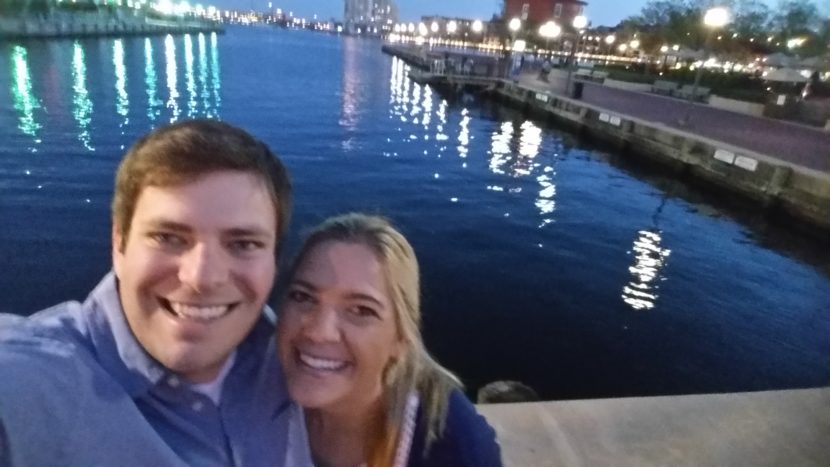 Em always says the best part about eating out is not having to cook, I say the best part about eating out is not having to do the dishes :) (Although we never can go a meal without trying to help the waiter by pre-stacking the plates for them.) It was great to just be able to talk, eat, and enjoy the view of Inner Harbor. Our only decision that we had to make was what to order (which was actually pretty tough because there were so many great options!).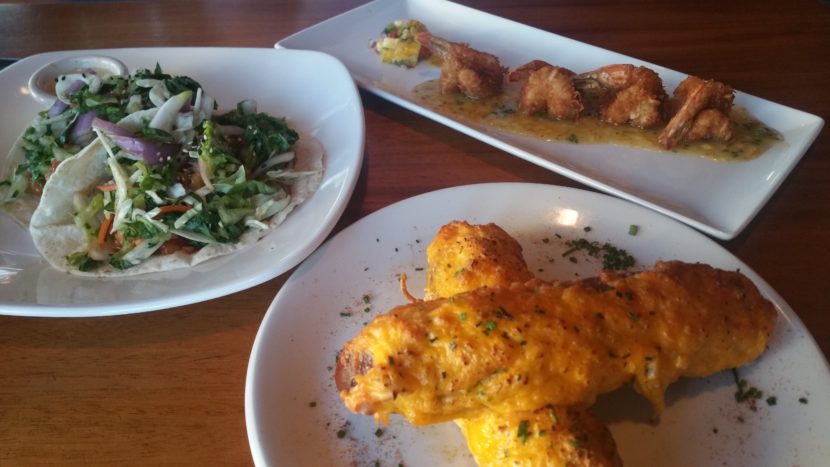 We started with some happy hour dishes: cheesy crab pretzels, coconut shrimp, and fish tacos. Yum – talk about the ultimate seafood trio! Em then ordered crab cakes with Lobster Mashed Potatoes, and I tried a new york strip steak – also with lobster mashed potatoes. These photos don't even do the food justice…you have to try it in person for yourself. :) We both loved our meals so much that we wanted the other person to try it…but to be honest, I didn't want to share any of mine with Em – it was that good!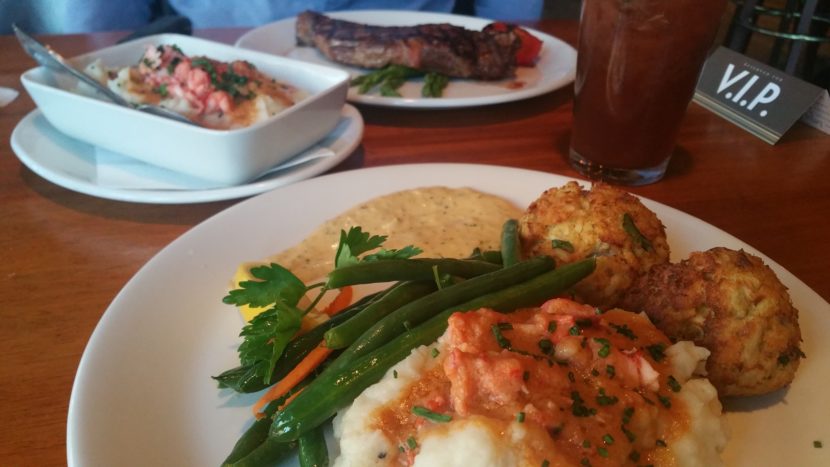 After this meal, I am now a firm believer that the way to a girl's heart is through a great steak and lobster mashed potatoes! The food was awesome and we had a great time being able to just talk and laugh together. I'm glad that I get to spend each day with my best friend and I can't wait to see what God has planned for us in the future (hopefully it involves some more steak, crab cakes, and lobster mashed potatoes!)
The post Date Night at McCormick and Schmick's Seafood & Steak appeared first on Hudson and Emily.