Christina and Chris met in their high school's music academy magnet. (He plays viola and she's a singer.) "I guess you could say we were destined to have great Chemistry, since that was the first class we ever had together in high school," Christina joked. After nine years together, the two decided to tie the knot. From their adorable song bird theme to their breathtaking Garden I do's, we're head over heels for every detail of their wedding day! Take a look:
Click to get Pricing from this venue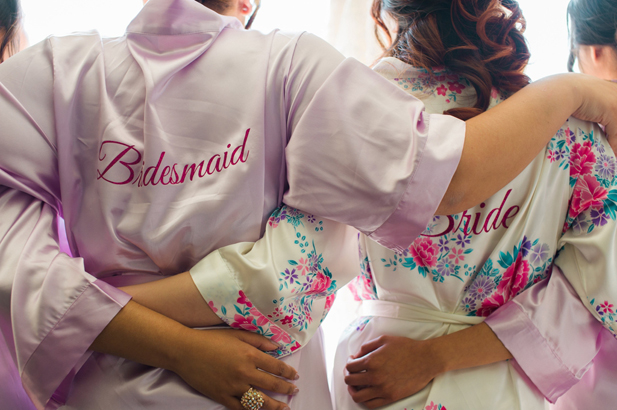 Click to get Pricing from this venue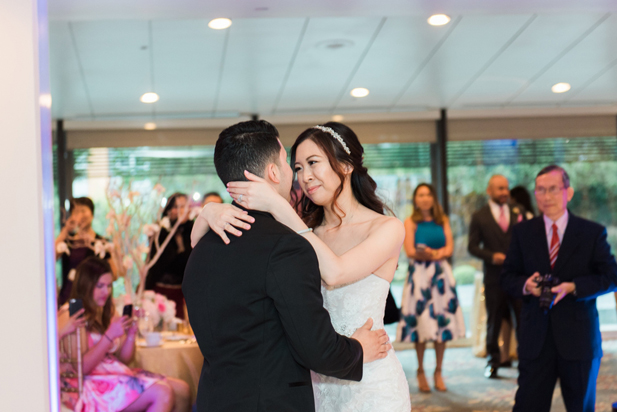 There was no better venue for Christina and Chris than The Doubletree by Hilton Downtown Los Angeles. The hotel was "the perfect garden oasis" that was conveniently located in the city. They also loved the privacy of the hotel's Kyoto Gardens. (During their celebrations, the gardens were off limits to other hotel guests.)
"We wanted our wedding to be romantic and elegant, with just enough sparkle to make everything feel special," Christina explained. "Our theme centered around song birds because we met in high school in our Music Academy magnet."
As their reception looked out over the gardens, they wanted to include plenty of natural elements in their décor. They mixed up their centerpieces with a variety of floral and manzanita touches. The photo booth was a huge hit (and the DJ was too!).
Christina's favorite memory of the day? "The entire day really. Not to brag, and my guests can back me up on this because they have told me, but I'm pretty sure ours was the best wedding ever!"
Click to get Pricing from this venue
Vendors:
Hotel – The Doubletree by Hilton, Downtown Los Angeles / Photographer – Cameron Leung Photography / Coordinator – Jenny Goodman, At Your Door Events / Florist – Karen's Garden / DJ and Emcee – Vox DJs / Hair and Make-Up – S Studios / Cake – Jamaica's Cakes / Officiant – Mary Jean Valente / Photo Booth – The Photo Saloon / Wedding Dress – Alfred Angelo / Bride's Shoes – Kate Spade