Original Article:
https://www.foodstoragemoms.com/fire-extinguishers/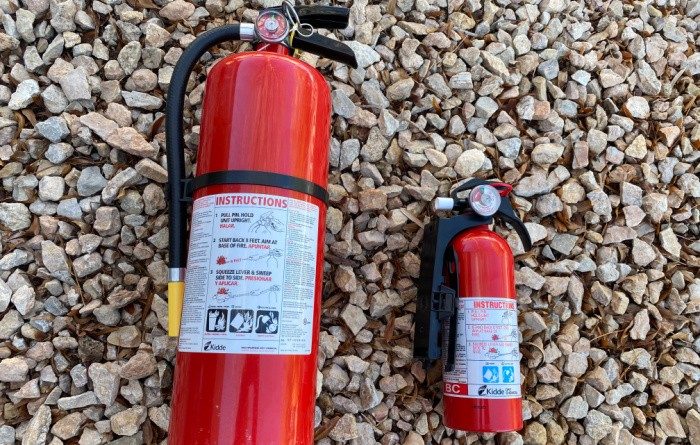 By Linda Loosli
We all know to practice fire drills and be prepared for a fire, but did you know that having a
Fire Extinguisher
may be more important than having a gun by your bed. I mean, it could knock someone out and put out a fire, so there's that! Today, I want to discuss the importance of having a fire extinguisher, teaching your children how to use it, and preparing yourself even more for a fire.

Fire Statistics

Obviously, we know that burglaries and break-ins can happen, and it's definitely worth it to have some kind of home protection. However, many people sleep with a gun next to their bed and not a fire extinguisher

The truth is that according to the FBI burglary data from 2019, most burglaries occur during the day NOT at night. In fact, 45% of all burglaries occur between noon and 4:00 P.M. while no one is home (everyone is at school or work). You see, burglars just want your stuff, they don't really want to kill you, so they just come when they know you won't be home.

On the flip side, home fires typically always happen in the evening when you are asleep! In fact, 4,000 people die in house fires every year. So, we may be preparing for the wrong thing at night time.